Meet ONE wallet: The last generation mobile wallet by Postbank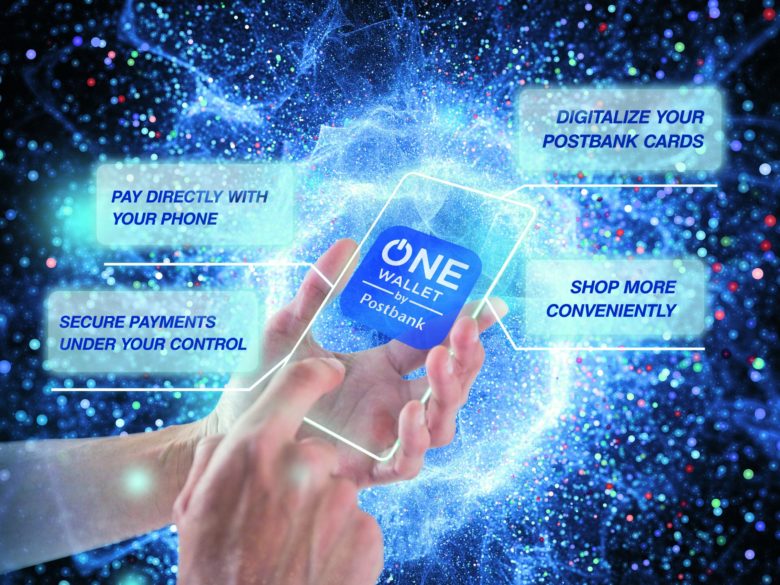 ONE wallet by Postbank, the last generation high-tech application for contactless card payments and money transfers via smartphone, comes as no surprise for Postbank clients and the banking industry as a whole. It is the latest innovation in the bank's rich digital portfolio, a free service for its customers aiming to provide convenience, security, and excellent control in digital payments.
Postbank stands out as one of the leading digital banks in Bulgaria. A proof for that are the awards for Best Consumer Digital Bank in Bulgaria, and the Best Mobile Banking App. Postbank received these awards at the prestigious World Finance Digital Banking Awards 2020 organized by the World Finance Magazine. Innovation and digitalization have always been in the bank's DNA and the launch of the ONE wallet application is in line with the strategic framework for development of the ecosystem of its digital banking channels.
FREEDOM, SECURITY AND TOP-NOTCH CONTROL
ONE wallet is now in the hands of Postbank customers packed with all needed features for flawless payments and management of personal and family finance. It is designed to meet the needs of the dynamic people of today, of every Postbank client. They can instantly block and unblock all cards issued by the bank, as well as select specific channels (ATM/POS/Internet) for using their cards. They can use ONE wallet for payments in all retail outlets in Bulgaria and abroad wherever contactless POS terminals are available.
Furthermore, when paying at POS terminals, they are provided with a high level of security and protection via biometrical data. The options for making fast and free of charge money transfers between ONE wallet users and for adding loyalty cards just by scanning a barcode are useful tools for personal finance management.
The most active customers, using Apple Watch, Garmin or FitBit smartwatches (supporting Apple Pay, Garmin Pay or FitBit Pay), can make contactless payments even without having to use their phones. And the best news is that Postbank intends to provide constant development and a wide range of additional useful functionalities in its constant strive to offer excellent customer experience.
EXCELLENT CUSTOMER EXPERIENCE
ONE wallet by Postbank is available for users of Android and iOS-based smartphones. The users of Android devices can make contactless payments via the NFC functionality of the app. Under iOS, payments can be made through the Wallet (Apple Pay) functionality of iPhones. Mobile transfers and contactless (NFC) payments can be made both with the digital card, provided by the bank without maintenance and service fees upon registration in the application, and with any other card issued by Postbank.
ONE wallet by Postbank provides flexible activation options – customers can sign up by using their internet banking (e-Postbank) login details or by entering the data of one of their Postbank cards in the application. Upon registration, the application displays all cards and customer accounts automatically, as each user receives a free digital card as a bonus.
CONSTANT DEVELOPMENT AND TRENDSETTING SOLUTIONS
Innovation and cutting-edge technology implementation have always been at the core of Postbank's strategic focus because they are the tools for market change and for maintaining the bank's leading position. Some of the latest innovations introduced by Postbank are mobile banking, unique for the market digital zones for express banking, the EVA Postbank mobile app, and finally the ONE wallet by Postbank.
ONE wallet by Postbank has been inspired by the constant desire to innovate and deliver cutting-edge payment solutions, bringing digital experience to a whole new level.