Funding Opportunities
New Angel-Powered Bulgarian VC Launches to Co-Invest €26m in Seed-Stage Startups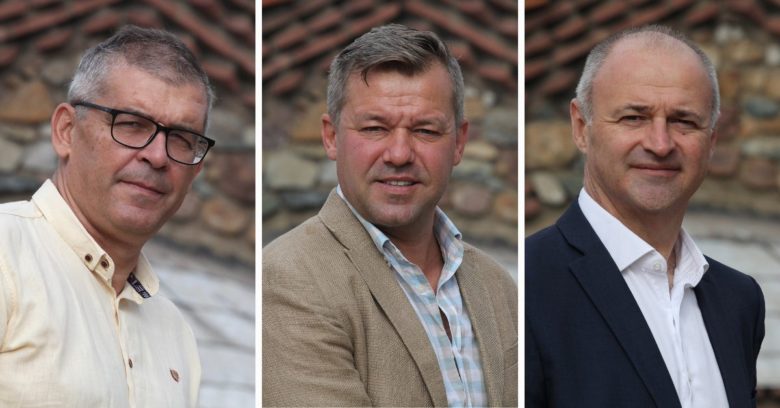 After two and a half years in the making, a unique for Bulgaria venture capital fund is launching in the fall of 2020. 
Started by some of the people behind CEO Angels Club, the largest angel investment club in the country, Sofia Angels Ventures gets half of its capital (€13m) from the European Investment Fund and its managing partners Milen Ivanov, George Sidjimkov and Grigori Grigorov. The interesting part is that another €13m will have to be matched by angels on a deal level, making the total investment capacity of the fund come to €26m.
This way angel investors will have the opportunity to participate in larger tickets, and in addition to money startups are to receive access to a more diverse pool of expertise and connections from angels across Europe. 
"On the one hand, we want to increase angel activity in the region, on the other, by having to attract angel co-investors, in a way, we also validate our investments in the fund," shares Milen Ivanov, founder and managing partner at Sofia Angels Ventures.
The new seed-stage fund in town
While 50% of Sofia Angels Ventures' capital has to be invested in Bulgarian companies or companies with Bulgarian founders (this can also mean US-based ventures), the other 50% can go to ventures all across the EU. 
The fund will be sector-agnostic and focused on seed-stage startups. Ticket sizes range from €200k to €500k all the way to €1m for follow-on investments. In total, there should be around 30 deals happening over the next 5 years. 
"If we are first-time investors, we are going to take between 8% and 15% in equity but this is negotiable. For companies in a more advanced stage, the stake might be smaller," explains Ivanov. 
The foundation
By building an angel network in the past four years, the team behind Sofia Angels Ventures has put a solid foundation for the operations of its debut fund, both in terms of connections with angels across Europe and in terms of deal sourcing. To date, members of CEO Angels Club have invested in a number of promising Bulgarian tech ventures, including Dronamics, QuarkVR, Vedamo, Edamam, and Reloyalty. And, in practice, the types of companies that are suitable for CEO Angels Club are also a fit for Sofia Angels Ventures, with the difference that the latter will write bigger checks. 
When it comes to the team of Sofia Angels Ventures, besides Ivanov who is also the initiator of CEO Angels Club and used to be a director at Founder Institute Sofia for five years, there are another two partners: George Sidjimkov, who has an extensive background in venture capital and investment banking and Grigori Grigorov, a telco executive who has gone from Virgin Russia through Telelink to Chairman of the board at Bulgarian State Railways. 
You may also read:
+++ CEO Angels Club Publishes The First Guide For New Angel Investors In The Local Market
+++ FI Sofia Goes Online and Will Accelerate Pre-Seed Startups from all over the Balkans
+++ Dronamics: How a Bulgarian startup wants to reinvent e-commerce with its cargo drone
+++ Bulgarian QuarkVR is About to Put Virtual Reality on the 5G Network for Deutsche Telekom and Orange