STARTUPS
Parentool: An individual approach to your parenting style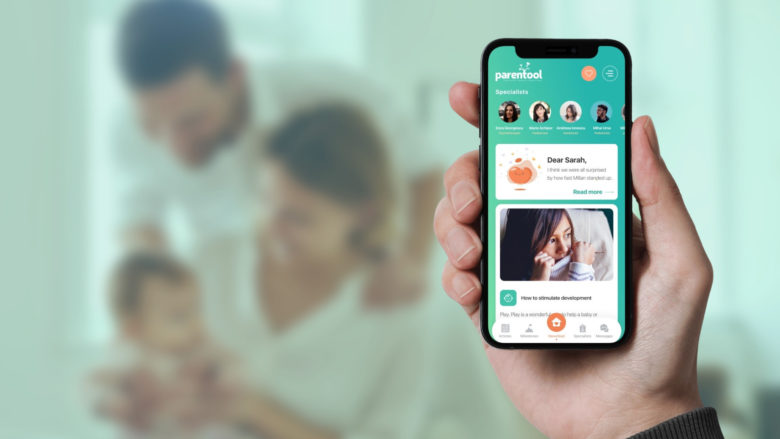 There are plenty of books and articles that can teach you something about parenting. But non of them is the ultimate guide that turns childcare into an easy experience. New parents know well the struggle of endless googling of various behaviors, symptoms, etc. – "Is it normal that my baby sleeps like this?" or "What color should the poop of my newborn be?"
It is great that with digitization the discussion about the challenges of parenting is starting to get more and more open and democratic. Various forums and communities exchange know-how and experience online. But all you need is a Parent(t)ool. It helps you craft an individual approach to your parenting style according to your needs and your child.
Parentool is a Romanian startup that created an app that could become a parent´s best friend. The app is aimed at all parents that along with the excitement of having a newborn, also feel anxious and confused about the best ways to take care of a child.
In fact, Parentool is the first science-based parenting app for first-time parents. It could provide you with all the answers you need for the healthy, emotional, and physical growth of your baby.
The Parentool app is a combination of well-selected articles, a platform that puts you in direct contact with a medical specialist, and a tracker that helps you follow your child´s developmental milestones. In addition, the personalized experience the tool offers enables parents to specify the information they want to receive based on the child´s age, type of birth, family aspects, etc.
Report: Which are the leading HealthTech startups in Romania?
Founded in 2018 by Petruța Țuligă, Parentool now provides contact with over 35 medical and parenting specialists. Among them are psychologists, breastfeeding consultants, pediatric dermatologists, nutritionists, and kinotherapists.
More than 2.500 parents have already trusted Parentool for tips and support in raising their children. The majority of them are moms, but the Parentool team is actively working on launching a separate version that better reflects the needs and challenges of dads. Currently, the app is available only in Romania.