REPORT
Report: Which are the leading HealthTech startups in Romania?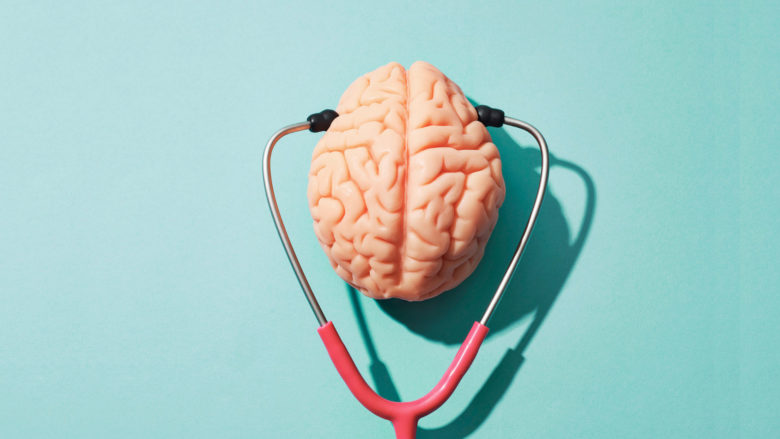 Activize and FreshBlood, supported by EIT Health, Microsoft, and Connectmedica, recently introduced a HealthTech startup overview report covering the innovators in Romania.
Even though HealthTech remains a relatively new field as a whole, HealthTech companies in Romania have developed significantly in the past years, offering meaningful solutions and appearing on the global market. The impact of COVID-19 on societies all over the world boosted the growth of the HealthTech sector as well.
Altogether, 73 startups have been included in the HealthTech Overview report. The companies are split into 5 categories, based on the type of solution they offer:
Tools for Patients and Families
Tools for Healthcare Professionals
Tools for Institutions
Telemedicine Tools
Tools for Concerned Individuals
Some startups fit in more than one category and are, therefore, included in the category they fit best. In the following lines, we present some of the highlights of the Romanian HealthTech startup ecosystem.
Romanian MedTech startup dotLumen among the winners of the global Healthy Longevity Catalyst Awards and ensures a €50k investment
The treasures of the Romanian HealthTech ecosystem
Tools for Patients and Families (14 startups)
.Lumen – (Dot)Lumen manufactures a pair of glasses which help the visually impaired navigate. Using advanced robotics technology, .lumen understands the environment around its user similar to how humans understand sight. Then, it processes the data internally and lastly it represents the information using sound and haptics. Using it, blind individuals can navigate, identify objects and live a more independent life.
I'm Fine – I'm Fine is a mobile app that enables you to learn more about your condition, offers solutions personalized for your problems and connects you to the appropriate specialist when you feel ready to take that step. It uses a chatbot, Big Data and AI to achieve these and help you get over tough times in your life.
Tully – TULLY is a wearable device helping children learn how to control themselves and cope with emotional flares and diminished attention problems.
Wello – Wello is an artificial intelligence platform in nutrition for overweight kids, who can change the way families understand and relate to their health.
Tools for Healthcare Professionals (14 startups)
NutritIO – NutritIO is a one-stop nutrition app for dietitians, nutritionists, doctors or fitness trainers who are doing nutrition, providing the technology for them to easily deliver personalized nutrition, adjust diet plans in real-time and stay connected to each of their patients.
re.flex – re.flex develops motion tracking sensors that enable patients to finish their last stage of physical rehabilitation at home.
Voxi Kids – Voxi Kids app is a bridge between education and health, that enables children to complete an interactive language game based on speech therapy exercises. It is an innovative and accessible product that can be used by qualified professionals for support during speech therapy sessions, but also by parents who wish to help their children improve at home.
Romanian Startup That Aims to Digitalize Speech Therapy for Children Targets a €290K Round of Investment
Tools for Institutions (15 startups)
XVision – XVision uses AI to help radiologists become better at their everyday tasks. The startup uses AI algorithms to interpret X-ray images and indicates the possibility that an anomaly is present.
SanoPass – SanoPass is an online platform that connects, digitizes, and customizes the health benefits offered by companies to their employees.
OncoChain – OncoChain aims to improve the quality of medical care for oncologic patients by creating a framework to facilitate the provision of patient-centered health services.
MediNav – MediNav is a software company that focuses on delivering cutting-edge technology to hospitals and private practices in order to support them during their consultations and reducing the time spent on filling forms.
Synaptiq – Synaptiq.io creates software solutions based on AI for improving medical services.
Romanian medtech startup XVision secures €1M in a new funding round
Telemedicine Tools (18 startups)
Atlas – atlas.app is the largest therapy, parenting, and personal development platform in Romania. They have over 200 specialists in one safe place and the customers can meet them online at Atlas, or directly at their office.
medicAI – MedicAi is a collaborative online imaging platform that enables better sharing and communication between patients, doctors & clinics.
Recomedica – Recomedica is a healthcare service that helps patients share their medical history or problem fast to the "Best Match Doctors" in order to receive the best medical decision.
Telios – Telios brings your business immediate and direct access to experienced doctors and other healthcare professionals. Employees save time by avoiding the issues prevalent with accessing traditional medical care, some of which are, synchronizing appointments with their schedules, wasting time in traffic, and waiting room delays
Tools for Concerned Individuals (12 startups)
Dahna – Dahna is a diet application that helps you keep your heart health every day and reduces the risk of cardiovascular disease created with the expertise of cardiologists and advised by a nutritionist.
medic.chat – Medic Chat is an app and platform that allows anyone to easily get health advice from top doctors.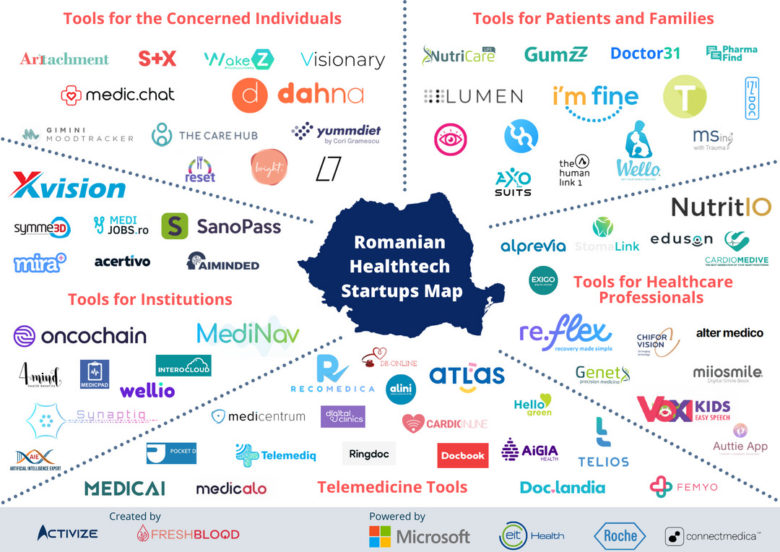 The report does not miss the foreign startups with Romanian founders. Some examples are:
Thymia – Thymia.AI uses video games based on Neuropsychology along with analyses of facial microexpressions & speech patterns to make mental health assessments faster, more accurate, and objective.
hiboo – hiboo.AI is an empathetic fully conversational and Multilingual AI Assistant powered by OpenAI's GPT-3, a 175 billion parameters state-of-the-art language model. Hiboo recognizes and speaks your native language. You can think of it as a truly conversational human-computer interface.
Ezra – Ezra is on a mission to detect cancer early for everyone by offering a full-body MRI scan of up to 13 organs. We are developing screening technologies using artificial intelligence to make our process more accurate, faster, and cheaper.
The full report you can find here.
There has never been a better time to be a startup founder in Europe
Who is behind the report?
Activize is a company focused on startup scouting, ecosystem mapping, and acceleration programs and aims to monitor and gather information about the startup ecosystems in Eastern Europe and deliver it to stakeholders in a meaningful and useful way.
FreshBlood is a non-profit organization with the mission to support healthcare innovation and startups in Romania through projects and partnerships. Since 2018 FreshBlood is representing EIT Health in Romania as a Regional Innovation Scheme Hub.