inteview
Pavel Ezekiev: The Focus Of The VC Industry In Bulgaria Has Shifted Towards Collecting Management Fees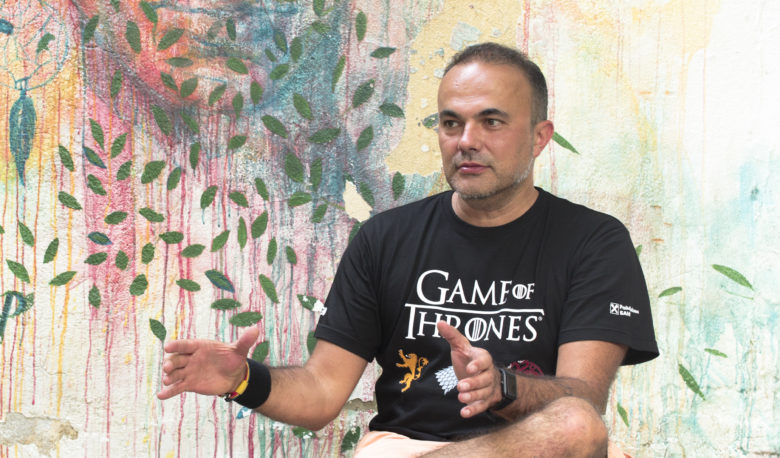 Trending Topics is starting a series of interviews with venture capital, private equity, and angel investors from Bulgaria and Eastern Europe, to better understand their mindset, strategies, and put together a well-rounded picture of the industry as it is today. What should the region invest in, what have the EU funds for venture funds accomplished, are there any gaps, and what could be done better.  In the next few months, we'll interview one investor a week to collect as many perspectives as possible.
"[We] the founders of the ecosystems, one by one, refuse to play in this cheap and pitiful theater and, continue playing the Bulgarian match against leading global teams solo or in duos," commented Pavel Ezekiev under one of his own posts on Facebook two months ago. 
Our first guest is one of the pioneers of the venture capital industry in Bulgaria, being a partner at the first VC fund NEVEQ back in 2007.  Since then the two funds NEVEQ I and II have in sum 19 investments, five exits, and three failed companies. Besides NEVEQ I and II, two years ago he co-founded Neo Ventures, which he calls an evergreen fund, and is now considering to raise another one – this time with a completely different focus – impactful ventures. Ezekiev has an intuition for businesses and niches, and somehow even though it looks like he's on boats, camping, partying or photographing 80% of his time, fast-growing and interesting companies somehow land on his portfolio. He thinks and multiplies fast, and can put together a business plan out of his head with all the numbers and a roadmap while having a coffee. Still,  he can sound quite convincing. 
On his resume, there are the governmental Invest Bulgaria Agency, where he served between 2002 and 2004, as well as Deutsche Bank – there he spent all together eight years, five of which in London, and the rest as Chief Country Officer in Bulgaria. He had sat on the boards of companies like the energy business Overgas, space-tech startup EnduroSat, and the less known local subsidiary of the Swiss security company Drooms, the American University of Bulgaria, and others.
Storming back into the ecosystem
In the past few months, since he returned to Bulgaria after four years of absence, Ezekiev's been vocal on social media criticizing the local venture capital ecosystem for "abusing the trust of millennial entrepreneurs using European funds […] to support buddies, nepotism, and self-promotion abroad". Ezekiev, despite being a member, was not actively involved in the development of the Bulgarian Venture Capital and Private Equity Association (BVCA) since it was established in 2016. He's back in Bulgaria since mid-2018 and seems determined tо take back his position within the ecosystem using unpopular methods, and sometimes even causing tensions. In previous off the record conversations, it seemed that Ezekiev is willing to disrupt the local ecosystem and thus bring it forward. At the same time, his actions and social media statements suggest disappointment and willingness to disassociate. 
In any case, we met Ezekiev to ask him what this noise is all about.
What's the current status of your fund's portfolio?  How are the companies performing, what does the pipeline look like?
Pavel Ezekiev: I believe NEVEQ II should make a return on investment of at least three times its invested capital. In the worst-case scenario, if nothing else gets sold after our first two exits, the return would be 30% of the investments made. As the fund structure is set in a way that the European Investment Fund (EIF) does not take profit above a hurdle rate, our private investors are set to make a good profit. One of our major assets is selecting a new owner. Excitel might be the first Bulgarian Unicorn although its markets and core operations are not based in Bulgaria. They have close to 230K subscribers in India and plan to reach 1M by the end of their current mid-term forecast. In a few more years they plan to reach 5M subs. This business is on its way to becoming a unicorn in three years. Of course, there are risks, regarding the market and regulations, but not the technology itself.

NEVEQ I was a bit different and so was my first startup, Sofica. The company was the first exit of an outsourcing services company in Bulgaria when it was acquired by TeleTech. We had to sell 3DC (a collocation company now serving as an expansion base for Equinox in Europe) very early. It could have been a much bigger exit, but back then the credit crunch was rising, and we had to make follow-on investments on other companies. We were the only Venture Capital Fund in Bulgaria and The European Bank of Development (EBRD) was one of the leading LPs in the fund.  Two companies did not survive for lack of a viable business model and one company – Talk24 went bankrupt because of a renegade founder. 
Do you think the EU money for VC funds were well spent?
Not all of them, there was a moment that I'd call a denial of market realities somewhere within the first proper institutional investor in the market. EIF penalized local VCs like Eleven and NEVEQ II. (Update: after the interview was published one of the LPs in Eleven Ventures sent to Ezekiev a correction saying, they have rejected the EIF funding, and not the other way around.)  They had committed by contract an additional €10M in NEVEQ II and we invested in 14 firms thinking that we can make follow on investments with those €10M. 
EBRD also did something strange: a few years ago, they established an inner venture fund, took our pipeline and started working with it. They were LP in NEVEQ I.
What about the situation in Neo Ventures, your latest evergreen fund?
We made five investments and are currently raising a round to reinvest in 3 of them and make 1 or 2 new deals. Each of them appears to be a category winner in verticals from wellness to transport solutions and space.
Do you have personal investments in startups? What else do you invest in?
I started earning reasonable money when I was 25. Since then 10% of that money ends up invested outside my family. My principle is that half of the disposable money one can earn and the other half for other people. For three years now it is fixed 10% for unrelated to me people with a cause. For nearly a decade, the American University in Blagoevgrad was a big cause for me. We just launched a vehicle called Empact (stands for empathy and impact – ed.n.), dedicated to investments in impact businesses and we have already selected the first two companies. 

What's your investment philosophy? What's the strategy?
The philosophy behind Neo is simple: funds from entrepreneurs to entrepreneurs. Without EU institutions, and without someone telling you what you can or cannot do. Talking about Neo, people can invest even €2.5K, through an aggregator of small tickets. The aggregator is a Bulgarian asset manager, who doesn't take fees if you invest in Neo, and fills the remaining to €125K, which is the officially stated minimum ticket.  If you invest in Neo Ventures, in addition to an annual audit provided by Deloitte, you would get a management report every quarter and bi-annual asset valuation with a share price, prepared by our accounting provider, EY. This reporting style is very different from the ones that other VCs are preparing in-house and do not have external validation until a liquidity event occurs in their portfolio
If you ask me, what we are investing in, I have always argued that in areas like FinTech and Enterprise resource planning (ERP) there's a lot of competition. When we speak about technological verticals, blockchain has potential. From my perspective, the two segments that in the near future can rise above others are IoT and HealthCare, more specifically well-being. This would be mesh solutions (mix of hardware and software). Security as well.
The other field that has great perspectives is video, animation and creative, driven by local companies like Chaos Group, Imperia Online, and XS Software. The infrastructure in Bulgaria is on an excellent level and that enables the development of infrastructure solutions. No one in Europe pays less for the combination of high-grade people, power and dark fiber.
How do you think the VC industry in Bulgaria has done in the past 5 years, both positive and negative observations?
Today the environment is incomparably better to what we had back in 2007. Тhere are conditions for entrepreneurship, but they were established by other people earlier. Five years ago, a lot of government money was invested in the ecosystem. And now VCs are expecting more of those to come, the focus is shifted from the entrepreneur to collecting management fees. A fund is established because of the funds.  Most new funds are operating on the premise of collecting annual fees for their managers and none has had any meaningful return to their investors. In a functioning ecosystem, there is no shortage of pipeline for VCs. In Bulgaria, the effort is not placed on the entrepreneur but on the GP needs such as legal framework and VAT regulations. The problem here is, that there is no pipeline. In my opinion, this is the biggest issue of our ecosystem.  For the last five years, a lot of efforts were invested in establishing venture funds, registrations, doing conferences, collecting companies in the pipeline and then investing personal funds in the better ones. As a result, the not so attractive companies are the ones that are left in the pipeline.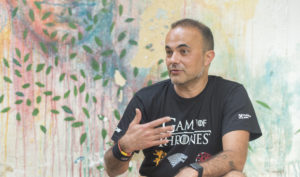 *The local ecosystem is currently reminiscent of another point in history when shifting geopolitics disrupted the establishment, setting off a new order. The year was 1663. Grand Vizier Köprülü Mehmed Pasha conquered Transylvania and the new Transylvanian prince, János Kemény, fled to Vienna seeking Austrian support. What ensued led to the Magnate conspiracy. Similar to the three sides in this war, today the ecosystem features three types of investors and startups: the clueless unprofessional, the arrogant getting lucky from time to time, and the Jedi. In the second category, I'd put a company that received 5M investment, busted it, and then called help again despite a conflict of interest, got saved through venture debt funding from the EIF, effectively wasting more than all money 11 and N2 could have used for over 10 startups.
The third type is the Jedi investors and companies. The investors are typically small and outnumbered, but they know about the J curve and after 10 years, know how to time it. The companies of this type are defined by agility, humility and razor-sharp focus, including Siteground, Spark, Tixi, Polenity – to give you the scope of large to tiny.
What could be improved?
An ecosystem is created by two types of people – politicians and people who respect the law and make the best out of created by the politicians' environment.
The first logical thing is all the funds and companies to be registered in Bulgaria. The second thing: pension funds should be able to invest in such structures. Currently, they can only invest 1% in alternative investments, which is just paperwork without a clear result. 
What's a fair amount of share a VC should require from early-stage companies?
* It depends on how much money the company will end up needing but we aim to start at 10-15%.
*This statement was sent additionally, after the interview.