Startups
Rebellious Software: The Startup That Develops A Collectible Card Game Based on Mythology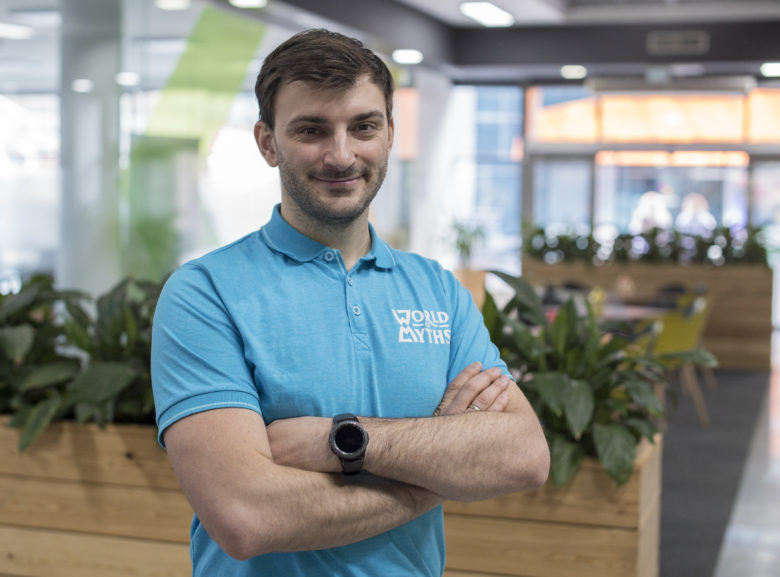 We've been hearing about Rebellious Software for several months already, but we haven't had the right occasion to tell the story. Now we have it – the game development company has just closed its €250K round of investment. With its specialty – digital collectible cards, the officially founded in 2017 startup is entering a $1.5B market. The company wants a piece of the giant Hearthstone's pie (the ultimate market leader by Blizzard with its 100M registered users – ed. note).
Eleven Ventures and business angels Vassil Terziev, Svetozar Georgiev and Radi Atanasov have bet €250K on that being possible. Prior to this round, the three angel investors have put another €90K in the game development studio. Rebellious will launch its first title – World of Myths – a collectible card game that changes the traditional battles in the genre by giving more control to the players, in May.  As there's demand for such games on the market, and the big players are struggling to find the right formula right now, Rebellious might be coming right on time.
From NASA to the Myths
Rebellious Software and World of Myths are products of a team that has been together for several years, even before the four co-founders had any intention to develop games. It started with two developers and, then they turned four. "We have been working together on many different projects. In 2013 and 2014, we even went to and won the NASA space app challenge hackathon. At some point, however, as a team we realized it was time to do something commercial – the gaming direction was rather a coincidence that we all enjoyed", Pavel Kolev, co-founder of Rebellious Software, told us. The only thing they knew was that the product would be a multiplayer game that you can play with friends.
So it began. Their first title Animals at War was designed to be a failure, from which the founders hoped to learn as much as possible. They even started an Indiegogo campaign and kept their fingers crossed no one backs it, Kolev laughingly recalls.
How to beat a giant?
"In 2017 we finally knew we're on the right way", says Kolev. Around that time,  he quit secure jobs and started working on World of Myths. Soon the team doubled and attracted its first €90K.  Soon the other team member started joining.
Today World of Myths is an online game for PC and mobile that belongs to a well-established category – collectible card games with an estimated market of $2B by 2020. This niche is dominated by the giant Blizzard with their game Hearthstone. Furthermore, other big brands like Valve (stands behind Half-life and Counter-Strike) have tried to enter it recently, rather unsuccessfully.   
Trying to combat with the same arsenal as the giants, wouldn't have brought Rebellious much so they decided to go down another road. Kolev and his co-founders went to conferences, talked to gamers and carefully studied all the problems gamers had with their biggest competitors. So they tailored their game based on the needs Hearthstone couldn't serve.
Since its early days, the team has been developing the product alongside its community of around 150 engaged players. We won't pretend to be gamers and insiders, so we decided to directly embed a video from the game to let you see it yourself, if interested.
Observing the market trends, Kolev and the team decided not to innovate in terms of business model. According to the co-founder, part of Valve's Artifact failure was exactly due to their paid model. World of Myths is free to play and there are microtransactions within the game – players could buy new skins or card packs."Players are already used to this model", Kolev explained.
The company is targeting a defined target audience of 41M players, most of which are divided between Asia and the US, they explained. Rebellious, however, will start from the US as a primary market. They are not necessarily trying to steal other games' players. "Our first target group are the players of Hearthstone. But it's very important to understand, that gamers play several games at the same time", Pavel Kolev explained to us.
Titles are temporary. Vision is eternal
Kolev quickly realized that gaming is business different from any other he has seen. During the fundraising phase of the company, he spoke to different VCs interested in gaming (there are only two dedicated VCs in Europe) and found out that most of them are interested in the team and the vision. "They naturally presume that the first 2-3 titles of a company would fail and ask only about the vision", he explained. Furthermore, it was hard to convince investors to back a company from a country with no real tradition in game development, he added.
So Rebellious ended up closing its round of €250K in Bulgaria. "We came to appreciate their deep understanding of the gaming sub-sector, we would otherwise shy away from, given our B2B focus. We are not likely to invest in any other gaming projects, but we do believe this team has all the right prerequisites and attitude to realize a true hit", Ivaylo Simov of Eleven stated.
As of Kolev and his team, they needed the cash to invest in the development and expansion of the team (currently of 8). "Our vision is to create great competitive games based on real-life interests. Our big hopes are to make an e-sport out of World of Myths. For now, however, we hope the release in April is successful. If not, we don't need to waste time and we'll start with the next title", Pavel Kolev summarized.