April Fools' Day
7 Ways to Recognize Crypto Scams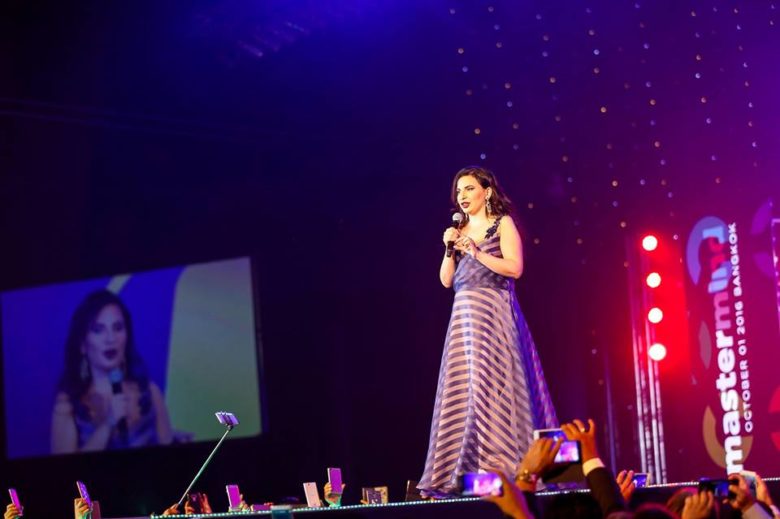 OneCoin, the hybrid Ponzi scheme, estimated to have attracted somewhere between $2.5B and $4B (sources vary) from its victims, is perceived as the biggest scam in the cryptocurrency world ever. Less than a month ago, one of its leaders Konstantin Ignatov was arrested in the USA. U.S. authorities announced criminal charges against the alleged leaders of a multibillion-dollar pyramid scheme involving the sale of a fraudulent cryptocurrency, OneCoin, reported Reuters.
The visionary and founder of OneCoin, Dr. Ruja Ignatova, is at large after disappearing at the end of 2017. The platform, however, is still online, even though it's now selling educational courses about blockchain and cryptocurrencies as Vladislav Dramaliev, the founder of the Sofia Crypto Meetup community underlines.  Multiple social media profiles are also flooding the internet with content, making it all looks as everything was fine with OneCoin. Even though in 2018 Konstantin Ignatov was repeatedly proclaiming the upcoming Initial Public Offering of OneCoin, the good news is – that's not true.
Simple tips & tricks
The OneCoin pyramid affects more than 3M people. The Sofia Crypto Meetup Community decided to put together a simple "checklist" to help other naive crypto enthusiasts stay away from fraudulent deals. "Some of them might seem like common sense, yet we've seen many people ignoring the red flags," says Dramaliev. So, here are the red flags and recommendations:
#1: Use Google, check reliable sources
Googling the name of the supposed cryptocurrency might be a useful tool to find the first signs of something being fraud. Often enough there are a lot of articles indicating that. In the same time, people who get mislead often don't speak English, Dramaliev explains (btw, there is an option for translation of the page by clicking the right button). In the same time, around the ICO boom, many media outlets have built a lucrative business model around paid content. According to Ivan Fartunov of Nexo, an active member of the Sofia Crypto Community, who also tried to run such a media for a while, 20 out of 28 crypto media would have published a well-polished PR about an ICO at prices sometimes reaching $5K.
#2: Official Warnings – don't ignore them
The first warnings regarding OneCoin started coming out in 2016 and since then they've been coming from different financial and governmental authorities in Belgium, the UK, Uganda, Italy, Germany, India, Hungary, Austria, Bulgaria, the US, Chine.. and several other countries. And of course, the community of evangelists became vocal and started railing that governments want to stop progress and see this new currency as a threat.
#3: They would promise low-risk & high returns
"Don't be greedy. There are certain people who just jump from one multi-level marketing (MLM) skim to another," says Dramaliev. What people generally fall for the most is to get rich quickly. All of these scams are promising huge return at low risk in a short time (in one-two years maximum). Come on, there's no such thing!
#4: They sell packages
In most of the cases, MLM schemes sell in packages. You don't only need to buy it, but also convince more people to do so. For instance, after the latest pivot, OneCoin went from selling mining packages (indeed, mining was impossible anyway – the packages would allow buyers to start mining a non-existent coin, and there was no blockchain related) to sell education packages on how to trade cryptocurrencies. Often, such schemes are not stating this is an investment, it looks more as if you are paying for a service, explains Dramaliev.
#5: Unrealistic Statements, No Transparency, No Market
We've seen Ruja Ignatova talking about Bitcoin being the first step and OneCoin being much better blockchain. Such statements are usually also related to money and returns, promising the greatest transparency. In the same time, according to the U.S Department of Justice, OneCoin "lacks a true blockchain, that is, public and verifiable blockchain". Its cryptocurrency was mined "using mining servers maintained and operated by the company", " [Konstantin] Ignatov has been personally involved in manually setting and increasing the purported Euro value of OneCoin" and "the value of OneCoin is determined internally and not based on market supply and demand".
#6: Flashy Parties
There are numbers of videos online showing Ignatova birthday parties or other OneCoin parties. This is just a way to market the scam and make people believe that the scheme is so successful and associated with rich and successful people. "When you think about what's happening in real tech-related projects, for instance, Bitcoin, you never see such parties," smiles Dramaliev.
#7: There's always something big around the corner… and it always gets postponed
"[Konstantin] Ignatov has repeatedly represented that an initial public offering of OneCoin would occur on various dates in 2018 and 2019, in an effort to generate excitement and solicit additional investments", states the US Department of Justice. It speaks for itself.
This article was built around OneCoin, being the biggest and most prominent scam with most victims. However, there are numerous other examples from the past years.  Bitconnect, that discontinued operations in early 2018, received a "cease and desist" order from two American financial regulators, the price of the token dropped by 787%. Plexcoin was promising 1300% monthly return, also received "cease and desist" order and its founder Dominic Lacroix got jailed. Centratech raised $32M in an ICO after being endorsed by superstar boxer Floyd Mayweather and DJ Khaled, and its two founders also got arrested. Swisscoin is another project of this category. And according to Dramaliev, there is, although not exposed yet, one more project that smells the same way – Arbistar.