AI in Europe
Report: The state of AI Innovation in Central and Eastern Europe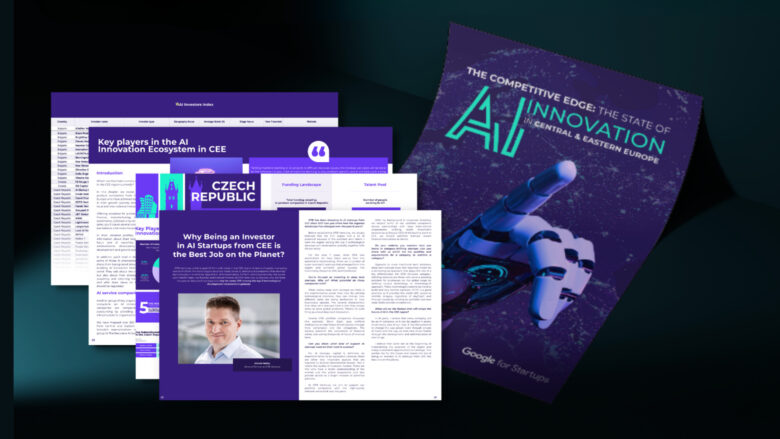 A comprehensive report on the state of AI innovation in Central and Eastern Europe (CEE) has been published by the innovation media The Recursive. The report is the first to map out the entire AI ecosystem in CEE. The aim is to provide insights, trends, and analyses to understand the evolving landscape of AI in the region.
"From showcasing the front-running AI product companies to exploring funding opportunities, growth potential, and talent pool available, and highlighting best practices from different countries, our purpose is to paint a picture of the current state of development of AI-first innovations in the region," comments Zornitsa Stoilova, Editor-in-Chief at The Recursive and one of the authors of the report.
Key Insights from the AI Report
The State of AI in CEE report sheds light on a rapidly evolving landscape, marked by significant achievements, challenges, and immense potential. The region is increasingly becoming a hub for AI innovation, attracting both local and international attention. 
Some of the key insights from the AI in CEE report are:
There are 900+ active AI companies in CEE;
The industry focus is on AI in Healthcare and Life Sciences;
AI companies in CEE secured over $4.2B in funding in the past 3 years;
There is still a need for flexible and adaptable regulation in light of the European AI Act.
You can download the full report here.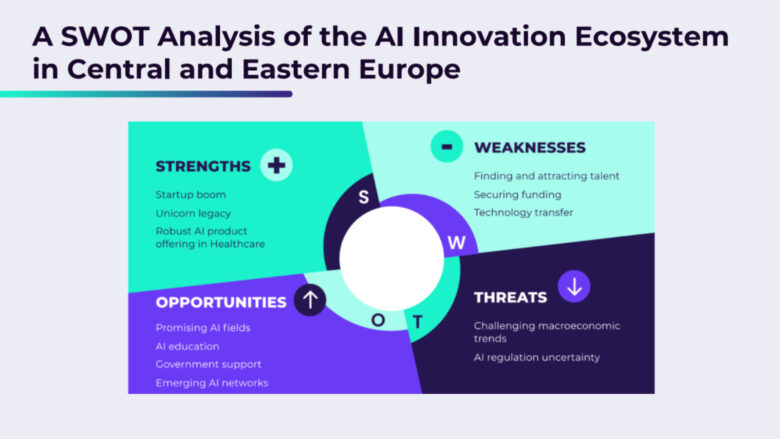 AI in CEE: Ecosystem & Challenges
The numbers reveal that CEE AI companies have received $4.2 billion in funding over the past three years, with growing interest from top-tier international investors. However, The Recursive points out that early-stage startups still struggle to secure funding, and there is a gap between seed rounds and Series A funding. The region has over 120 venture capitalists investing in AI startups, but less than 30% specialize in AI or deep tech.
The report also highlights challenges and opportunities in the CEE AI ecosystem. While the region is known for its strong tech talent, there is a limited number of institutions providing opportunities for education and research in deep tech and AI. This leads to local talent often succeeding overseas. Additionally, most countries in the region lack a proper national AI strategy, and there is a need for adaptable and flexible regulation in light of the European AI Act.
Disagreements: EU may not adopt AI regulation in 2023 after all
Methodology
The report's methodology involves a comprehensive analysis of over 1,200 AI startups, investors, and ecosystem builders in the CEE region. In addition, more than 40 in-depth interviews were conducted with key stakeholders, and over 180 companies were surveyed to identify trends and opportunities.