CRYPTO
Ripple's XRP crypto: short-lived hype or strong-standing Bitcoin rival?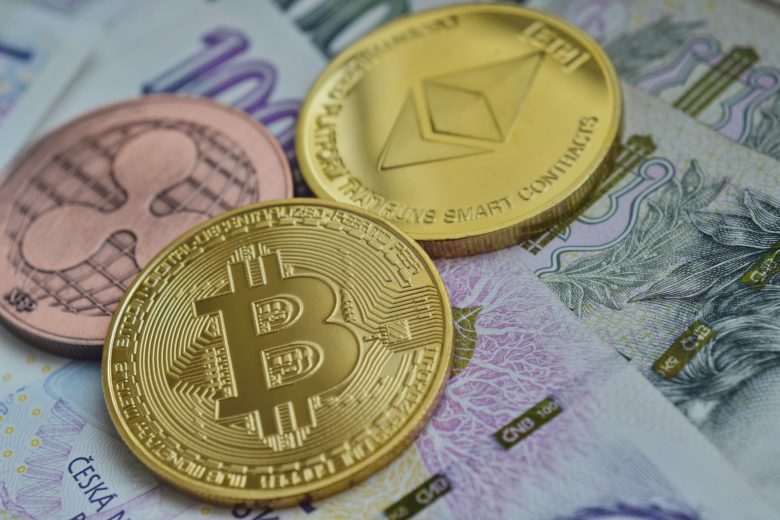 Bitcoin emerged after the Global Financial Crisis of 2009 as a new vision of finance – a decentralized alternative to the existing system and government-backed currencies. Since then, thousands of different digital tokens have been released, each with its own purpose and function. Many have not managed to gain much traction, and some have been made purely as a joke. However, there is one cryptocurrency that has managed to polarize both the skeptics and the believers alike, XRP and the company behind it, Ripple Labs.
What is Ripple?
Ripple Labs, previously known as Opencoin, is a Silicon Valley-based software company responsible for the creation of the XRP token. Ripple is targeting the $7 trillion cross-border payments market. The company does this with its main product, the On-Demand Liquidity (ODL) solution. ODL has seen its fair share of controversy. XRP is utilized by ODL as a bridge between two fiat currencies, delivering instant low-cost payments 24/7 anywhere in the world.
"Ripple was designed from the very beginning to essentially be a replacement for SWIFT or to otherwise replace the settlement layer between major financial institutions," stated CEO of Bitwave and angel investor, Pat White.
At the moment, transaction fees cost next to nothing, with the average fluctuating around $0.00001, which means that if the price of XRP is at $0.94 the fee would be $0.0000094. This is pocket change compared to the much higher prices banks and other institutions charge.
In a 2018 interview, with TechCrunch founder Michael Arrington shared his experience with the system. Arrington's crypto hedge fund Arrington XRP Capital has decided to denominate itself in XRP. The company's first deal involved a $50m transfer. "Our very first closing was over $50 million, and we moved that money in 3 seconds, and it cost like 20 or 30 cents to move that $50 or something million dollars. Bitcoin and Ether can't compare to that," said Arrington.
What is XRP?
XRP is a token made to work with the XRP Ledger, the payment infrastructure built by Ripple. While it works mostly like other cryptocurrencies, it has some fundamental differences which are responsible for the controversy surrounding it.
XRP has mainly been targeting banks and other financial institutions as its clients. This does not sit well with the majority of the crypto community, who see these establishments as the "enemy."
Another conflict point is the fact that Ripple has "pre-mined" all 100 billion XRP and half of the supply is held by Ripple themselves in special escrow accounts. Each month, Ripple releases a part of that supply into the market, which critics have seen as market manipulation, trying to keep the price down.
This contrasts other currencies like Bitcoin and Ethereum which currently rely on the Proof of Work mechanism to validate transactions on the network. Although controversial in its nature, it is exactly this feature that allows XRP to be so efficient.
"Bitcoin transaction confirmations may take many minutes or hours and are typically associated with high transaction costs," says El Lee, board member of Onchain Custodian. "XRP transactions are confirmed in around four to five seconds at a much lower cost."
Pros:
Low fees. This is a really important characteristic of XRP. The entire point of cryptocurrency is to accommodate large transactions and exchanges.
Transaction approval speeds. Ripple's more centralized system has allowed them to cut down on transaction approval speeds significantly, compared to their counterparts.
Large institutional interest. XRP has shown a lot of potential with companies and banks already showing interest in the Ripple system. 
Cons:
Recent lawsuits against XRP. In  2020, the SEC filed a lawsuit against the company, stating that if Ripple can control when XRP tokens are released, it should have been registered as security instead. This combined with some exchanges no longer listing XRP, can damage crypto's reputation.
Ripple controls XRP supply. This gives Ripple much more influence than with other cryptos and has caused the company's lawsuit problems.
Over-centralized. The fact that cryptos are decentralized is their main appeal to the public. Ripple directly contradicts that with their approach.
Disclaimer:
This article is for informational purposes only. We do not recommend any actions based on this information. The material is not to be construed as an offer or recommendation to buy or sell any security, or as investment advice. Furthermore, this information does not represent a guarantee that the systems described here are suitable or useful for a person. Past performance is not an indicator of future price developments.