STARTUPS
Romanian startup re.flex revolutionizes how we experience physical therapy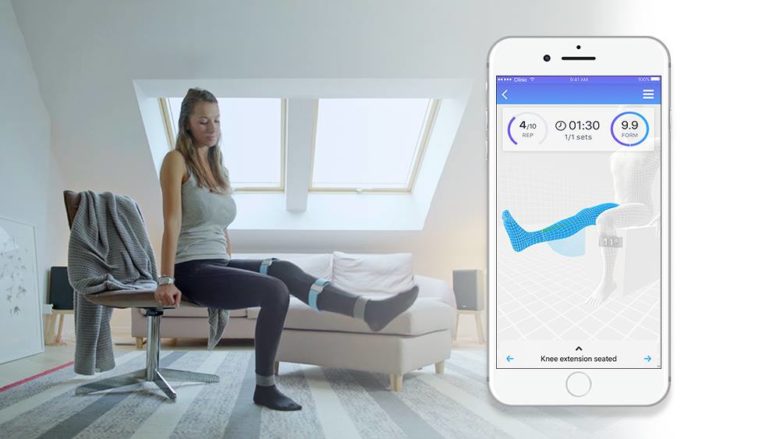 It might already sound like a cliché but it is actually the case: The long-lasting pandemic entirely changes our perspective on health and digital solutions. The HealthTech industry grew significantly in the past two years. A recent report by Activize and FreshBlood confirmed the visible development of the sector in Romania.
Among the leading HealthTech startups in Romania listed in the report is also the local company re.flex. Re.flex aims to make physical therapy simple and accessible by developing motion tracking sensors that enable patients to finish their last stage of physical rehabilitation at home. So far, the Romanian company is among the most accurate digital assistants for physical therapy on the market.
Report: Which are the leading HealthTech startups in Romania?
Founded in 2015, re.flex revolutionizes pre- and post-knee and hip surgery rehabilitation and helps patients treat pain effectively. Other health problems the company assists with are lower back pain and Osteoarthritis. The software utilized by the startup uses validated exercise protocols to provide efficient and safe assistance. In addition, re.flex offers instant 3D feedback to help you perform the exercise correctly.
Some of the main advantages of incorporating re.flex as part of the recovery process are that the tool enables users to save time and train in comfort from any location, regardless of COVID restrictions and mobility options. The extensive training reports also help the users to gain a better overview of their progress and understand better physical therapy. Re.flex team shares that an active 12-week program is enough for optimal exercise load and reducing of the pain by 26%.
In fact, there is a lot of research and scientific proof about the positive effects of using re.flex as part of physical therapy. The sensor solution and its high accuracy have been validated by the Charite University Hospital in Berlin. The  Tübigen University in Germany also proved that re.flex has a significant impact in treating knee osteoarthritis. No surprise that re.flex won multiple prizes including IoT Innovation World Cup 2019 in Munich and the prestigious Seal of Excellence from Horizon.