Ecosystem
#RUNovator: The Two Social Entrepreneurs Who Run To Fundraise For Youth Entrepreneurial Clubs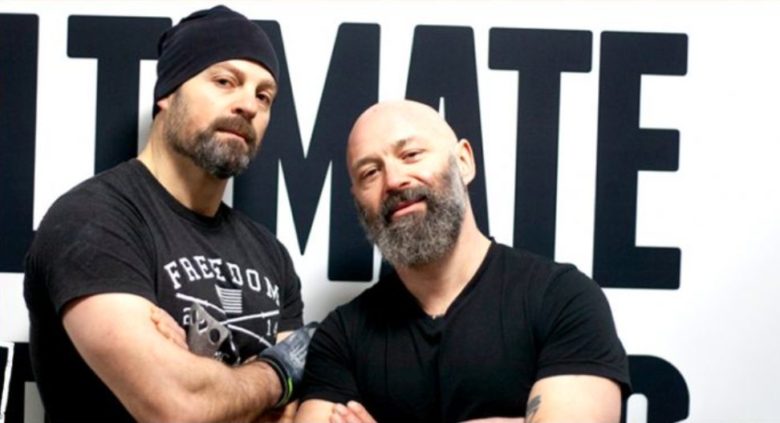 The athlete and entrepreneur Krasse Gueorguiev and the CEO of Single Step Foundation and the Bulgarian Entrepreneurship Center Ivan Dimov have chosen an interesting way to make more people stay physically active after the lockdown and fundraise for youth entrepreneurial clubs. They have started a 30 days challenge to run 10km a day themselves and invite everyone to join. In the end, individuals and partnering companies will donate for each kilometer run and the funds will be used to run entrepreneurial clubs in high-schools throughout Bulgaria as part of the Teenovator initiative. America for Bulgaria Foundation has also agreed to match all donations with up to 20K BGN. 
"This initiative is the natural continuation of another fundraising initiative we did with Krasse back in January. Sports and charity are our two passions, and after the lockdown, we thought it would be great to organize something that would motivate more people to do some sports and fundraise for something that gives hope for the future such as Teenovator," tells us Ivan Dimov. Since the start on the 10th of June, already 340 people have joined the Strava (app for tracking) club and run over 13,000km. Dimov expects that by the end of the challenge on the 15th of July, at least 35,000 km will be run. 
"The funds will help us run the program for another year and support more students. Currently, around 250 young people are engaged in our program. Of course, the past several months have been tough for us as a non-profit," says Svetlana Savova, project manager at Teenovator, which offers the students' programs free of charge.
Training not only skills but also an entrepreneurial mindset
Teenovator is a not-for-profit organization that aims to help tenth- and eleventh-graders cultivate the skills and mindset necessary for a successful entrepreneurial life. To do so, Teenovator coordinates clubs in 17 schools in Sofia, Varna, and Vratsa, where experienced mentors spend time with interested students and help them develop business ideas, gain critical thinking, and hands-on skills. It was started in Bulgaria in 2018 following the already established Slovenian "Ustvarjalnik"/Uschool model.
The curriculum is based on Stanford University's design thinking methodology and relies on extensive mentoring. In each school, there are two mentors – entrepreneurs and professionals from the innovation ecosystem who should serve as role models for the youngsters. Last year, for instance, among the mentors were people like Janet Todorova, director at the Sofia chapter of Founder Institute's early-stage accelerator, Sergey Petrov, founder and CEO at IoT beekeeping startup Pollenity, and Nikolay Martinov, Managing Partner at the investment firm Impetus Capital.
A year at Teenovator usually means that the students go through a series of weekly meetings with their mentors and get to know concepts such as design thinking, "lean development", "rapid prototyping", "business canvas model". "The whole idea is to teach not only the skills required to build a company but also build up important competencies and mindset – being creative, critical thinking, etc.," explains Savova. In the meantime, the students are working also on their business ideas. 
At the end of the year, the projects are presented at a demo day in front of a jury of entrepreneurs and investors. The best team from Bulgaria participates in an international competition and has the opportunity to win scholarships at Watson University, Colorado.