CRYPTO
Russia: Central bank wants to ban crypto mining and trading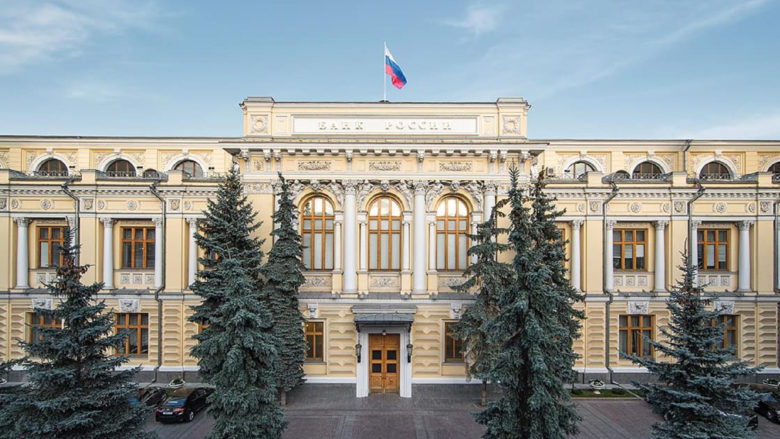 Just last year, China turned the world of digital currencies upside down with several massive crypto crackdowns. Now there could be a similar development in the new year, this time in Russia. According to Cointelegraph, the Russian central bank Bank Rossii called for a blanket ban on domestic cryptocurrency trading and mining in a report on Thursday. The bank sees a snowball system in cryptocurrencies.
"High risk to financial stability"
According to the central bank's report, cryptocurrencies are inherently highly volatile and often serve as a tool for illegal activities. It also warns that cryptocurrencies pose a risk to financial sovereignty and could help people pull money out of the economy. "Potential risks to financial stability associated with cryptocurrencies are much higher for emerging markets, including Russia," the lender said.
With these arguments, the Central Bank of Russia is demanding a complete ban on over-the-counter trading venues, crypto exchanges, and peer-to-peer exchanges. She has also suggested tightening the crypto payment ban and introducing severe penalties for violators. There should also be a complete ban on crypto mining in the country as mining activities create new supply leading to demand other crypto services such as exchanges. Crypto mining could also undermine the existing green energy agenda and also disrupt Russia's energy supply.
Russia is the third-largest bitcoin mining hub
"Crypto mining generates unproductive electricity consumption that undermines the energy supply of residential buildings, social infrastructure, and industrial objects, as well as the environmental agenda of the Russian Federation," the report said. Should the ban actually come about, it would have a serious impact on the crypto landscape. Because after the China crackdown, Russia became the world's third-largest Bitcoin mining hub last year. Incidentally, the USA is in the first place, followed by Kazakhstan.
According to a report by Bloomberg, the Russian Federation's Domestic Intelligence Service (FSB) was instrumental in driving the ban. The secret service had persuaded the governor of the central bank, Elvira Nabiullina, to take a hard line. The central bank's report is now primarily intended as an invitation to public discussion. The deadline for comments and suggestions from interested parties is March 1, 2022.