STARTUP FUNDING
SEE startup radar: Which are the top-funded tech startups in Southeast Europe?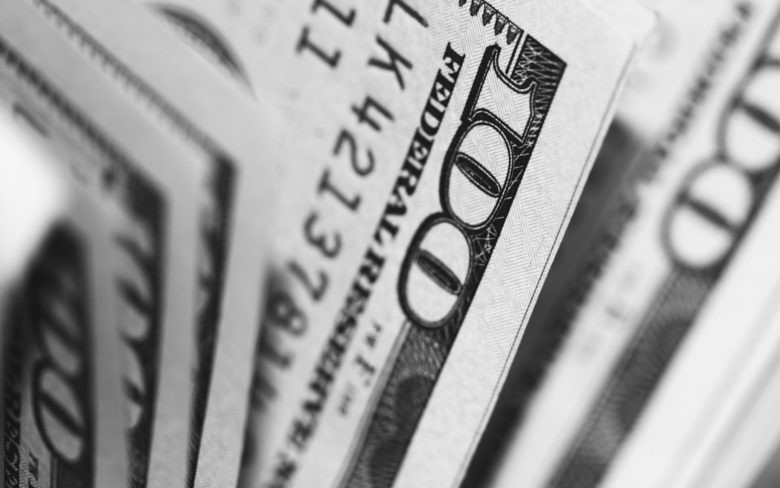 Startup funding rounds in SEE have been gaining speed with several companies from the region attracting some serious investment, according to a recent report by CBI Insights.
Of the 37 companies featured in the list, there are eight from the region, attracting total equity funding worth nearly $300m.
Turkey's rapid delivery provider Getir leads the gang with total equity funding of $168m, followed by Greece's monitoring startup Netdata with $35m and Cyprus-based fintech startup Capital.com with $25m.  Also on the list are Bulgaria's Software Group ith total equity funding worth $17m, Romania's FintechOS with $16m, Slovenia's Eligma with $9.3m, Albania's Gjirafa with $8.7m, and Croatia's Gideon with $5.73m.
The analysis ranks well-funded VC-backed tech companies based on total disclosed equity funding and only includes companies that have raised an equity round since 2016. Companies must have raised a minimum of $1m.
The list also includes some CEE startups, including Estonia's Bolt with total equity funding worth $493m, Lithuania's Vinted with $260m, Czech Republic's Rohlik.cz with $229, Poland's Brainly with $149m, Hungary's Almotive with $71m, Latvia's Mintos with $17m, and Slovakia's Mint with $11m.
+++Invest Europe: In CEE One-Third of the VC and Private Equity Funds Capital Comes from Government Agencies+++
European landscape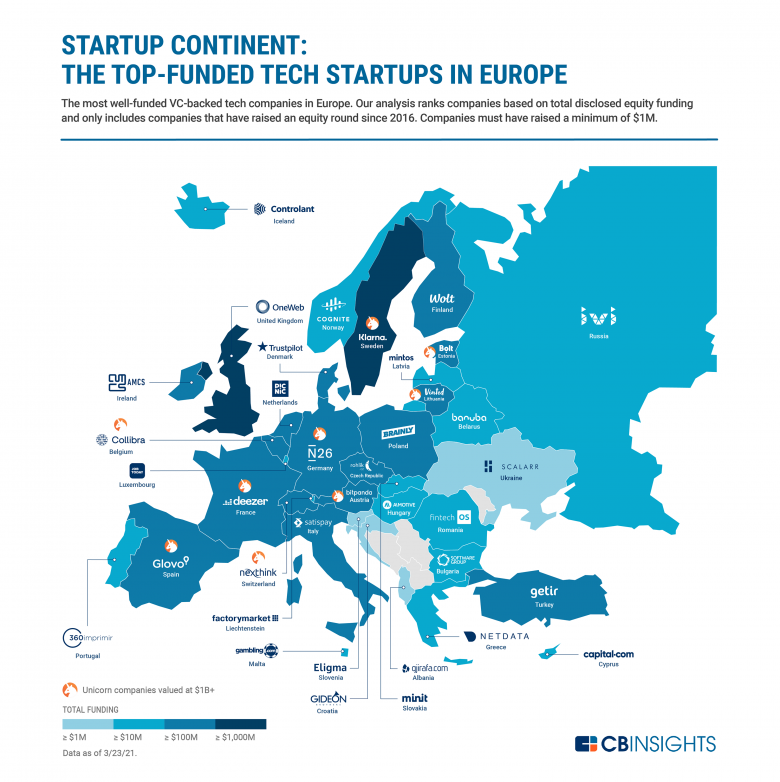 In Europe as a whole, nearly $130B has been invested across more than 23,600 equity deals to tech startups since 2015. The top-funded startups on the Continent are UK's broadband satellite company OneWeb with nearly $3.9b in disclosed equity funding, Sweden-based buy now, pay-later provider Klarna with $2.8b, and challenger bank N26 from Germany with $822m.
Nine of the companies in CB Insights' list are unicorns with disclosed valuations of over $1 billion: Klarna (valuation of $31b, Sweden), Bolt ($4.3b, Estonia), N26 ($3.5b, Germany), Collibra ($2.4b, Belgium), Deezer ($1.4b, France), Vinted ($1.1b, Lithuania), Nexthing ($1.1b, Switzerland), and Glovo ($1b, Spain).
Europe is home to 18 countries where the most well-funded tech startups raising over $100m in equity funding each.
See last year's landscape here: Top Well-Funded Startups In Europe By Country!