CRYPTO
Sharp increase at Solana, Crypto market remains stable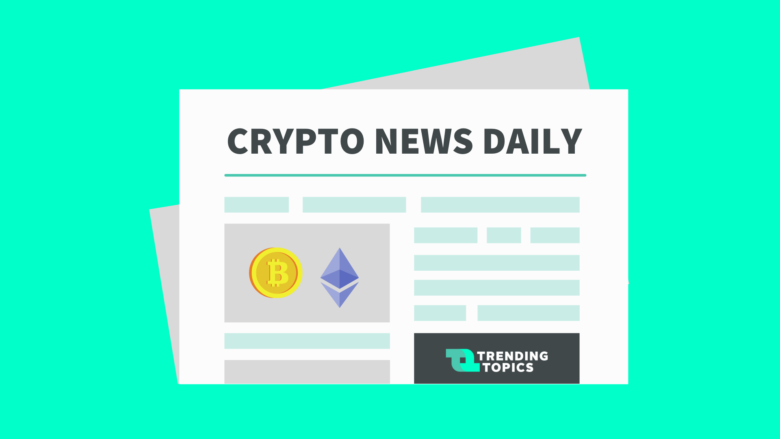 Bitcoin experienced a slight crash on Thursday (July 29th) that continued on Friday morning. Despite a loss of almost 5% in the past 24 hours, the number one cryptocurrency is still stable. The price of Bitcoin is still over €32,000, the capitalization over €600 billion.
Among the top 20 digital coins, there are some slight increases and some minor losses, but the Solana cryptocurrency SOL stands out in particular. It has achieved an increase of around 7%. The Solana price is around €26 and the capitalization is over €7 billion.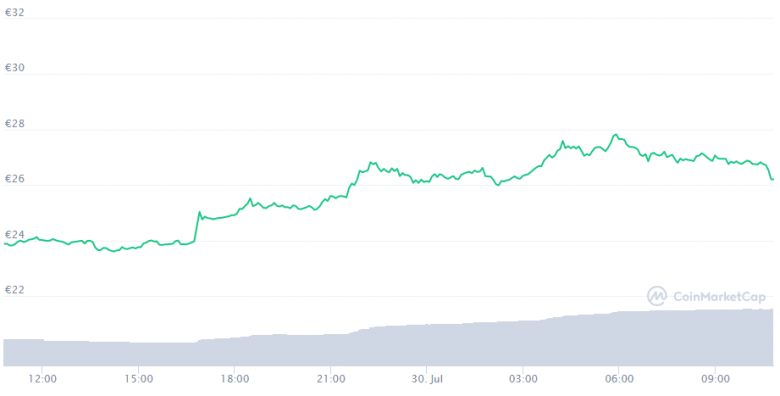 Further increases were seen in Ethereum (4%), XRP (1.4%), Uniswap (1.6%), and Bitcoin Cash (1.5%). Even if Bitcoin suffered slight losses, the past week was still very strong. Compared to the previous seven days, the digital currency has still achieved an increase of almost 18%. It looks similar to Ethereum, where the increase is almost 12%. The capitalization of the entire crypto market is around €1.28 trillion. A week ago it was only €1.12 trillion.
Top stories
PayPal crypto service is coming to the UK
According to PayPal CEO Dan Schulman, the payment giant is working on rolling out crypto services in the UK in August, reports Bitcoin Magazine. "We are still very happy with the momentum we are seeing with crypto. Hopefully, we will even start in the UK next month and open trading there, "said the PayPal boss.
MicroStrategy continues to buy Bitcoin despite its depreciation
Despite the turbulent developments of the past few months, the US software company MicroStrategy is sticking to its Bitcoin investments, shares Cointelegraph. In Q2, the company led by Bitcoin chief preacher Michael J. Saylor posted impairment losses of$ 424.8 million. The company currently holds 105,085 bitcoins valued at $2.051 billion, with a total loss of  689.6 million BTC since the purchase. Despite the losses, Saylor has officially announced that it will buy more digital coins.
Robinhood shares get off to a shaky start
On Thursday the time had finally come: The controversial neo-broker Robinhood went public and reached a valuation of $31.8 billion. The stock got off to a very shaky start, however. According to Decrypt, the paper initially cost $38 per bond but suffered a 9% loss in just 15 minutes. On Friday morning the price leveled off at $34.8. Robinhood had to go a rocky road to IPO. In addition to the Gamestop controversy in January, the authorities have also imposed high fines in recent months.
Disclaimer:
This article is for informational purposes only. We do not recommend any actions based on this information. The material is not to be construed as an offer or recommendation to buy or sell any security, or as investment advice. Furthermore, this information does not represent a guarantee that the systems described here are suitable or useful for a person. Past performance is not an indicator of future price developments.