CRYPTO UPDATE
Significant growth at Polkadot, Solana and Uniswap – market on the up again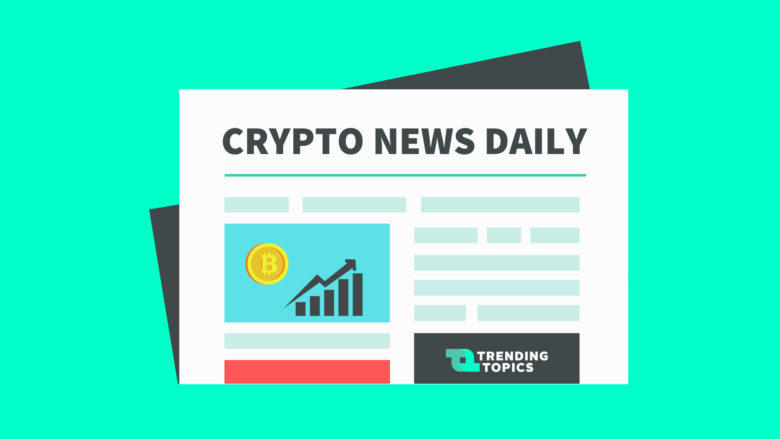 Earlier this week, the crypto market suffered a mild but continuous crash that stabilized on Wednesday. On Thursday (August 5th) things went uphill again. Most of the major currencies, including Bitcoin, have seen slight increases in the past 24 hours. It looks especially good for Polkadot, Solana and Uniswap. They all recorded increases of around 8%. The value of Polkadot is now 15.78 euros and the capitalization is 15.6 billion euros. In the past seven days, Polkadot has grown by a whopping 25%.
Solana achieved a plus of 26% in one week
Uniswap has reached a value of 19.29 euros. The capitalization is now around 11.5 billion euros. Uniswap had a very successful week overall, with an overall increase of 17%. The price of Solana is over 30 euros and the capitalization is around 8.5 billion euros. Here the price increase over the past week is a proud 26%. Ethereum has risen in value by five percent. Here the value is just under 2,200 euros and the capitalization is 265 billion euros.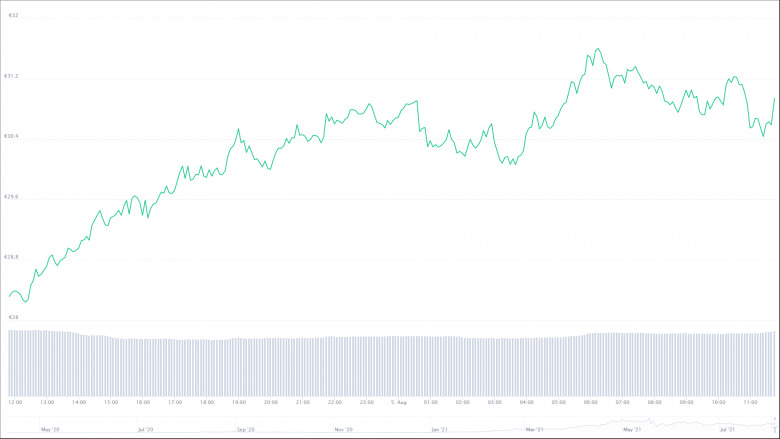 After some losses in the past few days, Bitcoin has also recorded a plus of one percent. The value is still below 33,000 euros, but the capitalization has grown again over 600 billion euros.
The cryptocurrency LUNA continues its rise in the meantime. On Wednesday it had achieved a plus of 13%, on Thursday the value rose by at least three percent to more than twelve euros. Here the capitalization is 5.1 billion euros. The capitalization of the overall market remains stable at around 1.35 trillion euros.
Top stories
Ethereum gets London upgrade today
Today at 2:23 p.m. Central European Summer Time, Ethereum will get its long-awaited London upgrade. In advance, after a few mixed months after the big crypto crash in May, prices rose again. Ethereum has risen in value by five percent in the past 24 hours. The price is now just under 2,200 euros and the capitalization is 265 billion euros.
Bloomberg: Bitcoin on its way back to $ 100,000
After a turbulent couple of months, Bitcoin is currently valued at less than $ 40,000. However, according to a report from Bloomberg , the top cryptocurrency could soon be back on the way to the $ 100,000 mark. "Supply is declining, while demand and acceptance are increasing in most countries that embrace open discourse and the free market economy," the report said. Various developments such as the acceptance of Bitcoin as legal tender in El Salvador would push the price up again in the coming months.
Uruguay could accept crypto as valid form of payment
Not only in El Salvador, but also in other countries in Central and South America, cryptocurrencies are gaining increasing acceptance. Now in Uruguay, Senator Juan Satori has tabled a bill to regulate cryptocurrencies and enable companies to accept crypto payments. According to Cointelegraph , the law would not make digital coins legal tender, as in El Salvador, but the draft stipulates that "assets are legally recognized and accepted and can be used in every legal business." They should become a valid currency in the future. The Senate has yet to vote on the draft.
FTX wallets support Binance withdrawals
Wallets from the FTX crypto exchange now actively support withdrawals for Binance USD (BUSD) and BNB, both natively on the Binance Chain. According to FTX CEO Sam Bankman-Fried, deposits should also be possible soon. However, according to Cointelegraph, this does not apply to FTX's US platform. According to Bankman-Fried, it can take between three and five years for regulatory clarity to existing.
Find more crypto news and updates HERE.
Disclaimer:
This article is for informational purposes only. We do not recommend any actions based on this information. The material is not to be construed as an offer or recommendation to buy or sell any security, or as investment advice. Furthermore, this information does not represent a guarantee that the systems described here are suitable or useful for a person. Past performance is not an indicator of future price developments.