STARTUPS
Slovenian fintech Leanpay raises €2.5M to expand further across Europe with its BNPL solution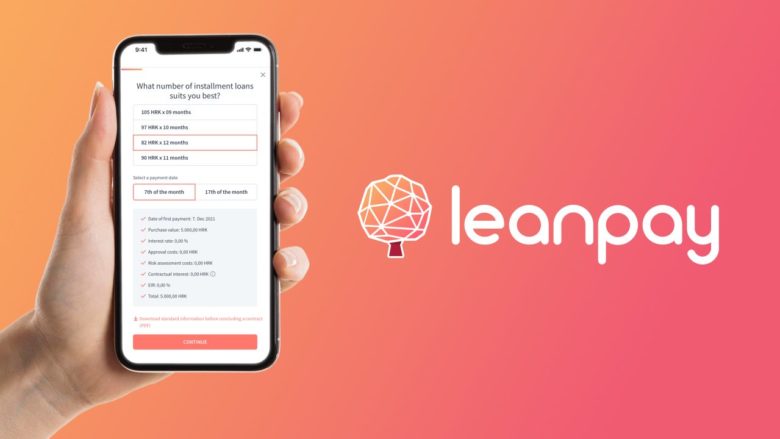 The Slovenian fintech startup Leanpay has recently secured €2.5 million from Lead Ventures for their Buy Now, Pay Later (BNPL) payment solution. The funding will enable the team to expand its presence in existing markets across the CEE region, with a target to enter Hungary in 2022.
Leanpay provides easy installment payments at the Point of Sale of different e-commerce platforms and online shops. Founded in 2017, the Slovenian fintech is quickly establishing itself as an important player on the BNPL market and is currently used in over 400 online stores in Slovenia and Croatia. The company has tripled its turnover this year, expecting to reach a final total of €2 million.
"We are committed to enabling any customer to buy whatever they need by providing fair and easy financing in any shop," says Misa Zivic, co-founder and CEO of Leanpay.
What exactly is BNPL?
According to Investopedia, Buy Now, Pay Later (BNPL) is a type of short-term financing that allows consumers to make purchases and pay for them at a future date, often interest-free. Want to buy something online, but don't have the money for it at the moment? The so-called "Buy Now, Pay Later gives online consumers a quick loan with just a click. BNPL offers buyers a faster and more convenient way to shop online, enabling easy purchases for customers and more sales for retailers.
The disadvantages of BNPL are mainly for the retail side as payments could be hard to track which could result in missing or late payments.
READ MORE: Buy Now Pay Later: The Business With Expensive Online Loans
So far, the Swedish unicorn Klarna runs the BNPL market in Europe but more and more companies, including Apple, are aiming to integrate this payment service. PayPal and Affirm also introduced their own BNPL solutions.
"There is exceptional growth potential in BNPL, and its regional expansion can also greatly alter online consumer behavior," says Ábel Galácz, CEO of Lead Ventures.
In contrast to its competitors, Leanpay focuses on purchases of much higher value – up to €5.000, which is approximately 4 times more than what other BNPL players offer.