🦄 UNICORNS 🦄
Software startup Staffbase becomes the latest German unicorn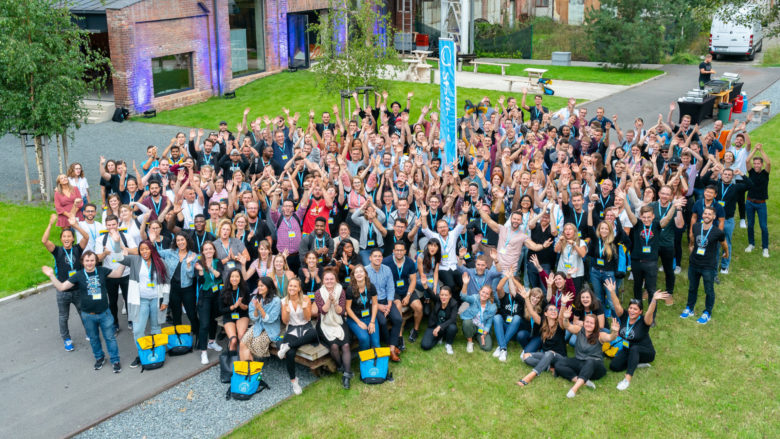 Germany has a new unicorn: Staffbase, a software start-up from Chemnitz, that raised €106 million in a Series E financing round. The new unicorn was founded in 2014 with the idea of using a digital platform to improve communication between companies and their workforce. According to Staffbase, more than 2,000 globally operating companies, including Deutsche Post and MAN Truck & Bus, and around 13 million employees use the solution.
"Employee communication is central to success"
The new financing round was led by growth capitalists General Atlantic. Existing investor Insight Partners is also participating in the round. With the latest investment, Staffbase has exceeded the valuation of €1 billion. The company plans to use the fresh capital to drive its international growth and further develop its products, including solutions for full integration with Microsoft 365.
"There is no longer any doubt that good employee communication is a key factor in economic success. For a long time, communicators lacked the right tools, and we filled this gap with the Staffbase platform. Our mission is to give companies everything they need to inform their workforce and offer dialogue. They should reach all employees quickly and reliably. These are really powerful levers to increase motivation and commitment at all levels," says Martin Böhringer, co-founder and CEO of the scale-up.
Staffbase is investing 50 million euros this year
According to the official statement, the young company more than doubled its sales in 2021 and increased the number of employees to 600 people from 50 countries, working at 14 locations worldwide. Other important milestones were the acquisitions of the companies Bananatag in Canada and Valo in Finland. In 2022, the unicorn wants to invest at least €50 million. Among other things, the money is to be used to set up an academy for internal communication.
"Staffbase is no longer just a software provider. With us, those responsible for communication receive an all-round offer from advice and training to personal exchange with thought leaders. This is how we enable modern internal communication management and, together with our community, we are constantly developing new impulses for the professionalization of the industry," adds Martin Böhringer.