🦄 UNICORNS 🦄
Payhawk is Bulgaria's first tech unicorn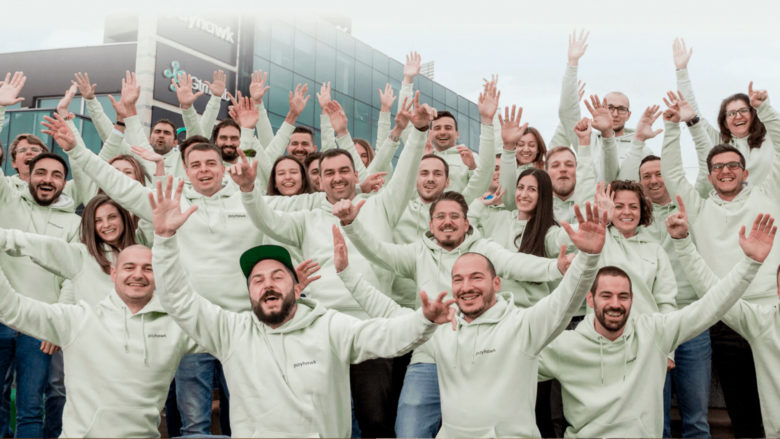 Great news for the Bulgarian startup ecosystem! Bulgaria has officially produced its first unicorn. It's called Payhawk!
Payhawk is a fintech and offers companies a financial management platform to manage issuing credit cards to employees, expenses, bills, and ultimately accounting. This has now brought the company of the founders Hristo Borisov, Konstantin Djengozov, and Boyko Karadzhov a new, big round of financing – and a billion-dollar valuation.
Bulgarian fintech Payhawk raises $112M, reaching valuation of $570M
The company is so promising that the Series B investment from November 2021 with $112 million is now being expanded by another $100 million. Lightspeed Venture Capital is leading the round, and other investors include Sprints Capital, Endeavor Catalyst, HubSpot Ventures, and Jigsaw VC. While the company valuation was still $570 million in November 2021, about three months later it has grown by 75% to more than $1 billion.
The financing rounds of Payhawk are absolutely historical! By bringing a total of $212 million on board in one round this is the largest financing round for an Eastern European scale-up and even beats the $153 million that UiPath from Romania brought on board in its Series B in 2018.
Bulgarian fintech startup Payhawk raises $20m from Klarna backers; eyes US market
The online service of Payhawk is aimed primarily at SMEs in Europe. Some describe it as a mixture of Brex or Ramp from the USA and the corporate offers from online banks such as Revolut for their corporate customers. Payhawk was founded in Sofia, Bulgaria, and has since opened offices in London, Berlin, and Barcelona. Now, as part of the expansion, some are to be added in Paris, Amsterdam, and New York. So the signs point not only to European expansion but also to the United States.