RUSSIA vs UKRAINE
Starlink: SpaceX activates internet service in Ukraine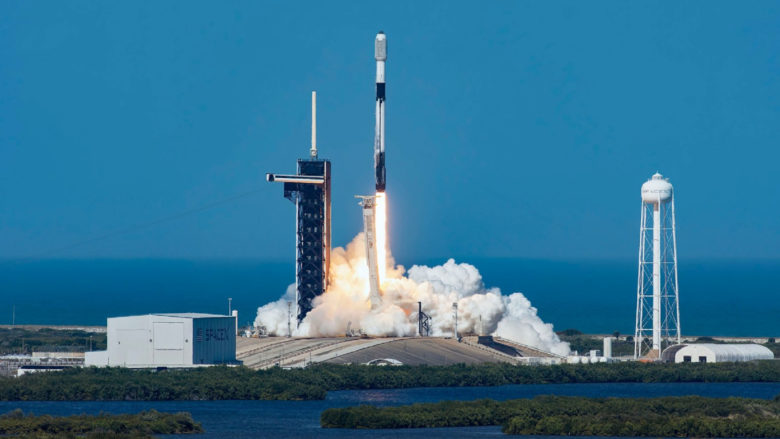 The SpaceX network Starlink has not had particularly good headlines to report about in the past few weeks. A solar storm destroyed 40 new satellites in the network, meanwhile, the EU Commission announced a satellite initiative as a Starlink competitor. But now there is good news again. The company led by Elon Musk has kept its promise to support Ukraine in the war against Russia with broadband internet, reports Heise.
Ukraine asked Elon Musk for help on Twitter
At least one truck with the necessary terminals to connect to the Starlink service has arrived in Ukraine. This was confirmed by Deputy Prime Minister Mykhailo Fedorov on Twitter. With the delivery, SpaceX responded to Ukraine's request for assistance in just two days. However, it is unclear whether the terminals are in a border area, in Kyiv, or in another part of the country.
Fedorov asked Elon Musk for help directly on Twitter. The deputy prime minister fears that the digital communication in Ukraine could collapse as a result of the Russian invasion. As we have previously reported, the war between Russia and Ukraine is being fought not only on land but also in cyberspace. If the Russian army gains access to the country's communications infrastructure, there is a risk that Ukraine will be completely cut off from the Internet. With the help of Starlink, Fedorov wants to maintain at least a minimum of communication.
Ukraine vs. Russia: A war fiercely fought also in cyberspace
Starlink terminals may be difficult to deploy
It is also still unclear how many terminals SpaceX has delivered and who will have access to the Starlink network in the future. The company has not yet given any specific information on this. The next challenge will now be to distribute the Starlink terminals to the facilities that now need them most. Because the fighting in Ukraine is becoming increasingly fierce. According to reports, a huge Russian military convoy is currently on its way to Kyiv.