List
Sustainability Ventures In Bulgaria To Keep An Eye On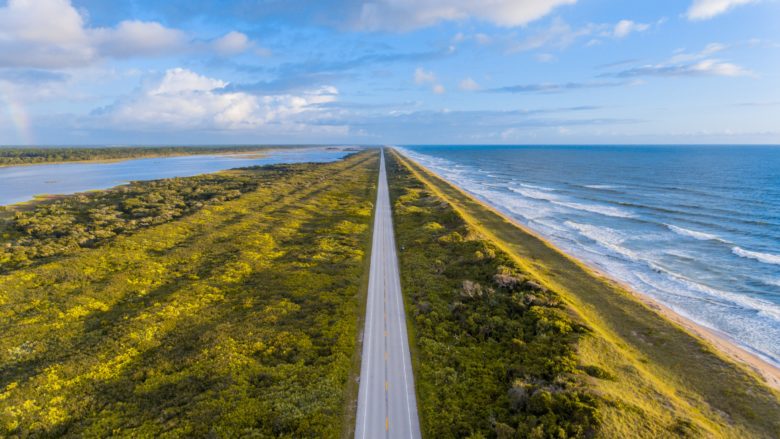 Summer's here and as our team, like many others, now spends more time in nature,  the logical thought came around – how many ventures are out there in our network that work to preserve our environment. So, we sat down and put together a list of the companies and products we've noticed recently. We found 18 of them, which is more than a pleasant surprise. Air quality monitoring, ocean pollution prevention, biodegradable products, upcycling projects, data platforms, new materials, e-carsharing to name a few. And we invite you to share what you've found too so we put together a complete list of entrepreneurs who combine diverse technologies to preserve nature.
And as usual, we invite you to vote for the company that you think has found a solution to the most pressing problem. So… which is your favorite sustainable venture?
Airlief
Founded in 2017 by Petar Zhivkov, the startup develops an application that monitors air quality and how it affects people. It also provides pragmatic tips and information regarding air pollution and its connection to asthma and other respiratory illnesses, heart disease and premature death. Currently, the team of medical physicians, engineers, designers, computer programmers and athletes that take the problem with air pollution very personally are developing an innovative mask against dirty air with the aim to save one life a day.
According to Zhivkov what distinguishes their product from others on the market is the high-level biodegradable filters that purify up to 99% of fine particulate matter. Furthermore, a smart fan installed on the mask, will connect to the app that would alarm the user when to change the filter. It will also provide info about how dirty the surrounding air is.
BioMyc
BioMyc is a biotech company that develops products inspired by natural processes. Founded in 2017, by Atanas Enev and Deyan Georgiev, the startup takes the green approach and use tobacco stems binds with mushroom mycelium or agricultural crop residue, to develop a composite material that rivals plastic foams from unused or waste resources. Creating products made from environmentally friendly ingredients without the addition of synthetic ones results in biodegradable products which reduce the harmful impact on the environment. In 2017 BioMyc graduated from the EIT Climate-KIC Regional Innovation Scheme Accelerator in Bulgaria. With mentoring, support and €92K in funding from EIT Climate KIC and Cleantech Bulgaria it formed its core team, including a leading biotechnology professor, and produced its first prototypes. Since then the company has developed two products – a sustainable transport packaging solution that looks like EPS (Expanded Polystyrene) but is entirely biodegradable and a furniture fiberboard that contains 70% less timber and no petroleum-based adhesives.
CozZo
The startup, better known as CogZum, was rebranded last year. Its core product is a mobile fridge and pantry manager, coupled with a grocery shopping list. CozZo's mission is to prevent food spoilage by tracking expiry dates of products. The founded by Ivo Dimitrov company targets primarily the UK market and already has 10K+ downloads. In 2018 the startup closed its first angel investment round and received €105K funding. According to founder Ivo Dimitrov, there are two new products in development – the CozZo eye and the smart jar CozZo box. The eye is a small camera that would track and monitor the grocery in the fridge and notify the user about the expiry date. Dimitrov's goal is to develop an integrated solution for household food management, which combines complete pantry inventory, shopping assistance and an expiry date tracking system.

Cupffee
Cupffee, a Bulgarian edible cup producer, gained a lot of media coverage because it was on the board of the first single-use-plastic-free flight of Etihad Airways to Australia earlier this year. The company, which was started in 2014, produces cookie cups made from natural grain cereal and allow users to enjoy beverages with temperatures as high as 85 degrees Celsius. Cupffee has attracted angel investors such as Telerik co-founder Vassil Terziev and the prominent tech business executive Sasha Bezuhanova. Cupffee already has its own production site. Earlier this year, the venture received the award European innovative product of the year 2019 in the category for small enterprises at a solemn ceremony in Linz, Austria. The USP of the product – lasts up to 40 minutes (competitors' products last around four times less), it's vegan and low calorie. Bulgaria, Europe, and the Middle East are the main markets of the company.
Gamera
Under the brand Gamera, in 2015 the Bulgarian company Agnon started working on a new generation wood stove, that reduces the consumption of solid fuel by 2-3 times and the air pollution between 50 and 100 times compared to traditional wood-burning stoves. Agnon aims to produce affordable heating source that uses clean and cheap material. Back in 2015 the local fund Eleven Ventures invested as little as €25K in the project. Today the company already exports in 15 counties and has its own small production site. In spring 2019 the company was one of the Bulgarian finalists in the Schneider Electric and Ashoka CEE contest for energy innovation. 
Green Charger Network
This young company aims is to bring electric mobility to a new level and enable more and more people and businesses to switch from conventional to electric vehicles.  GreenCharger is working on unified platform for seamless integration between the different charging station providers which enables mutual identification methods.
It's building a GreenCharger™ network by bringing together the leading e-vehicle charger operators. E-vehicles owners can charge freely on every charger within the network, regardless of charging operator. The company was one of the semi-finalists during this year's DigitalK startup competition.
Hyperfold
Hyperfold is a collapsible technology that offers new design and superior functionality for packaging and reusable products. Founded in 2018 by Petar Zaharinov and Radina Popova, the startup aims to reduce the amount of single-use plastic. Similar to origami, Hyperfold allows thin tubular-shaped containers fold to less than 10% of their initial volume. The company is currently focusing on developing food and beverage storage accessories, one of which is a multiple-use bottle that could be folded and easily transported when empty. In 2018 the startup was one of the eight that went through the Climate-KIC Accelerator program.
LAM'ON
Founded in 2017, LAM`ON is a Bulgarian startup that aims to reduce plastics in the printing industry by developing biodegradable laminating film, based on polylactic acid, which is basically made of cornstarch and other ferments. Co-founded by Gergana Stancheva and Angela Ivanova, the team went through idea stage acceleration program for green businesses ClimateLaunchpad, where they also secured their first funding of €15K. Soon after, the team joined and Philip Ublekov, a researcher at the Institute of Polymers of BAS, becoming the third partner in the venture. Ublekov also developed a formula for a water-soluble glue that makes the separation of paper and laminating film easy. Since then the company has already gained international recognition and finished among the top 10 green companies in Chivas The Venture contest, winning $30K.

MClimate  
The founded in 2015 MClimate is all about turning home with all its conventional appliances into a smart ecosystem. The company that has raised €1.1M between 2016 and 2017, has developed devices that installed on the appliances like air conditioners, water heaters, radiators, plugs, make them controllable by a mobile app. MClimate's software monitors usage, temperature preferences, even the geolocation of the user, and makes anything at home act accordingly.
MClimate has already sold tens of thousands of devices to end customers internationally, mostly Mellisas (the first product for air conditioners). The founder Lyubomir Yanchev, however, sees the greatest in enterprise solutions and is now also selling his solutions to energy utilities to help them optimize renewable energy reserves.

Nasekomo
Nasekomo was started in 2017 by a team of entrepreneurs and experts in the agronomy field. The agrobiotech startup aims to impact humans food by allowing higher quality proteins inclusion at better prices, and also to reduce food waste, greenhouse gas emissions, depletion of fragile resources such as pure water, arable lands, and marine life stocks. The company uses insects to convert food waste into protein to feed fish and livestock. In 2018, the company reached the semi-finals of the global social entrepreneurship challenge Chivas The Venture. According to Crunchbase, the startup has secured a seed funding round of €1M in January 2018.  Nasekomo's current focus is on replacing fish feed in South East Europe with insect-derived products. In May, Nasokomo fulfilled their first order of several tons of insect protein.
Nordics Oral Care
It all started with degradable bamboo toothbrushes and evolved to a developer of diverse sustainable daily hygiene products such as toothpaste, dental floss made of corn starch, bamboo cotton buds, and recently – straws. Norte, the company behind the brand Nordics Oral Care, was started back in 2015 with a clear mission to present a new approach to everyday dental hygiene. Today the venture sells its products internationally on over ten markets in Europe and is already profitable. Norte generated 240K€ of revenue in 2017 (the last available data in the commercial register), which was a bit over 100% growth – a continuous trend since the very start. Recently the company donates a percentage of every single purchase to Surfrider Foundation Europe, an NGO that works to preserve and protect the world's oceans and beaches.
Plan A
Plan A was started in 2016 in an effort to work on the problem with the activation of different stakeholders of processes related to climate change.  The Berlin-based but started by Bulgarian entrepreneurs Lubomila Jordanova company uses data to predict where and why climate change will hit the hardest and then based on these insights crowdfunded capital is channeled to environmental organizations and innovators that solve these issues. In December Plan A was one of the three companies selected among 1000 applicants at the WeWork Creator Awards in Berlin.  Around two weeks after the company officially launched the platform at the end of 2018, it already had over 60 projects across 100 countries. Projects focus on an incredible variety of issues – from gathering data about the breeding strategies of humpback whales in the US to cleaning up 500 beaches in Japan. Plan A is not another charity organization, but a for-profit venture with a solid business plan.

Playground Energy
The founded in 2012 Playground Energy utilizes the energy created at outdoor playgrounds and to use it for the interactive motivation of the kids without sacrificing the gaming experience. Playground energy designs and manufactures playground equipment that is already sold in 25 countries all over the world. With a team of six, and external funding of €425K from Bulgarian fund Eleven, Polish VC HardGamma, and UniCredit Bulbank, Playground Energy has managed to develop, produce and export six products. The products are patented in Europe and in the US. Lately, Playground energy has also put a sort of transmitters in its spring toys that send data on kids' activity and visualizes it in Google Maps. The aim – to add a competitive element to the game. For example, two neighboring playgrounds can compete with each other.

Pollenity
In the last 5 years, Bee Smart Technologies has been developing IoT products for beekeepers helping to prevent bee extinction. Beebot – the main product of the company has been a set of sensors that could be installed in hives and would allow beekeepers to remotely monitor the conditions in the hive. It measures and analyses key parameters from inside the hive and sends the beekeeper alerts when the interaction is needed. The Beebot has paying customers on 5 continents. In 2014 the startup reached the global finals of Chivas The Venture and attracted €200K investment from the local fund Neveq. The company has recently rebranded, announced a new round of funding of €250K, and a new direction. Pollenity is now bringing a whole sensor connected hive to hobby beekeepers and working on different stimuli such as cryptocurrencies for beekeepers.

reUse
ReUseapp is a rather new venture that aims to handle the large-scale domestic waste. The core product is a web and mobile platform that allows users to get rid of their old furniture and be rewarded for that. Through a network of business partners, reUse team aims to give a second life to old furniture and prevent large-scale domestic waste. The old and unused items are then taken to hobby furniture makers for refurbishment and after that sold via reUse platform. reUse would then receive a commission on every sold item. Earlier this year the company partnered with IKEA which resulted in a collection of 12 renewed items, sold through the digital platform. In 2018 the team went through a Climate KIC program in Sofia and received €10K grant to develop the idea.
Sea Harmony
Sea Harmony is creating farms designed to restore rather than deplete marine life. The company has developed a vertical reef mussel-farming technology and has installed its reefs on 13 locations already. Our farms are made from durable materials that do not emit pollutants into the water. They can be placed in the open sea, so they do not disturb boat traffic. The mission of the team is to bring marine life back to the "Dead" zones, restoring the food chain and all of its participants: mussels, shrimps, and fish. In 2017 the venture went to the semi-finals of the global Chivas The Venture social entrepreneurship contest.
Spark
Spark is the first car-sharing service in Bulgaria and the only in Europe that has a 100% e-vehicles fleet. This year the company plans to double its fleet to 300 vehicles in Sofia and has entered the Romanian market. Alongside with the development of Spark, Eldrive, another company part of the group EMobility International, continues to set more charging stations in Sofia and across the country, so the shared service has a suitable infrastructure to grow further. So far, the company whose financial reports show €320K revenues in 2017, has attracted over €1M investments.

Lists are never complete and we encourage you to nominate other cool companies so we can continuously update the list of ventures to be proud of. Send us suggestions at newsroom@trendingtopics.bg