AI in Europe
Swiss SMART VALOR launches ELONN.AI to empower AI-based financial technologies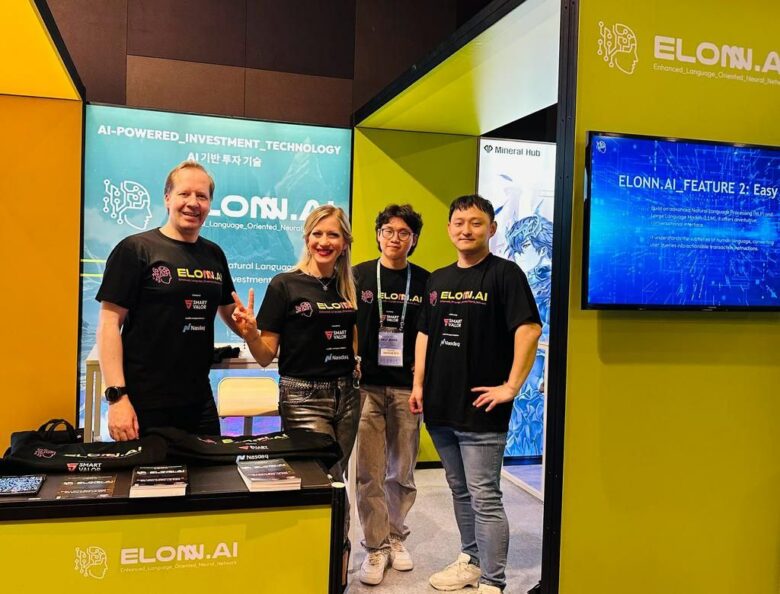 Switzerland-based technology company SMART VALOR has announced the launch of ELONN.AI, an open-source project that aims to revolutionize investing using artificial intelligence (AI). Founded in 2017, the Swiss FinTech is the first European digital asset exchange to be listed on Nasdaq First North. With the new AI-based tool, the company aims to empower investors by providing timely and relevant information and enabling the execution of complex transactions through natural language commands.
"Building ELONN.AI in an open-source DAO oriented way, will enable us to train better models, supported by crowd intelligence, enhanced with user data, while preserving privacy and security through deployment of the concepts such as federated learning and zero knowledge proofs. Ultimately, it is the way to keep our commitment to the ethos of Web3: privacy, censorship-resistance and decentralized ownership," says Olga Feldmeier, Co-Founder of Smart Valor.
'Enhanced Language Oriented Neural Network' (ELONN.AI), is the first glimpse at the future of investing in leveraging the power of AI. Revealed in September 2023, ELONN.AI is the dawn of a new era in which every investor has access to their very own AI agent that not only helps them make the best investing decisions – but also to execute them.

In a nutshell, ELONN.AI is an AI-powered meta-layer that supports investment decisions and transaction execution. It offers an interactive execution layer, which utilizes advanced Natural Language Processing (NLP) and Large Language Models (LLM) to provide an intuitive, conversational interface. Additionally, it incorporates deep-dive AI analytics that analyzes various data sources to deliver transaction recommendations tailored to individual investor needs. ELONN.AI enables users to connect different wallets, blockchain addresses, and exchange accounts, providing a reimagined interface between users and the world of digital assets. The project utilizes autonomous AI agents that act as virtual financial advisors, guiding users through investment options and monitoring risks to ensure a secure and optimized portfolio.
By building ELONN.AI as an open-source decentralized autonomous organization (DAO), SMART VALOR aims to leverage crowd intelligence, user data, and concepts such as federated learning and zero-knowledge proofs to train better models while preserving privacy and security. Led by SMART VALOR, the project is developed in cooperation with AI, regulatory, and academic experts. The company has funded the initial development and plans to establish ELONN.AI as a decentralized organization. Funding for the project includes proceeds from SMART VALOR's IPO on Nasdaq First North in the amount of $14 million.