entrepreneurial couples
Tatyana & Alex: My Venture. Your Venture. Our Adventure.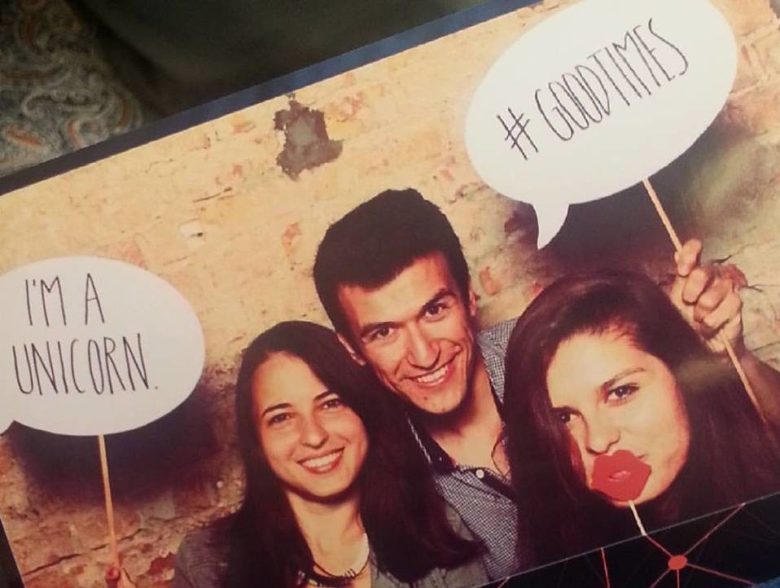 Tatyana Mitkova and Alex Naydenov have been together for seven years. They got to know each other through a project Alex was organizing to motivate high school students to work on solutions to different societal problems.  Tatyana was one of the awarded students. Soon after this they founded United Ideas for Bulgaria, an NGO aiming to support social entrepreneurship. They run the organization for the next three- four years, lived and studied in Berlin meanwhile and had several attempts to found startups. "Of course, we didn't really know that a startups is something beyond logo and website, and what exactly an addressable market is, so we didn't get far at that point", Tatyana laughs. In a very natural way around 2014 both started to work on their own ventures. Tatyana co-founded ClaimCompass, a platform for flight delay claims that led her to California and Bulgaria in the next years. Alex started Paperhive, a Berlin-based collaboration platform for researchers, which he recently exited.
What is it to be a colleague with your partner in life?
Tatyana: We had several startup projects together. It was quite entertaining process actually. One of the reasons for me to start thinking of myself as an entrepreneur was indeed Alex and his example. At some point, however, Alex started Paperhive, I started ClaimCompass and we haven't really talked about doing something together since then. It turned out to be a great symbiosis, because we are both working on our own ventures but still exchange a lot. Plus we don't bring home the negative energy from work related challenges. I personally prefer it this way.  
You spent two years apart because when ClaimCompass started growing,  Tatyana had to move to the US and then to Bulgaria. What do you put first when making such decisions?
Tatyana: I used to think that the relationship determines your life and every decision is based on that. I thought that family and kids come much earlier on, as I think now. With Alex, we share the understanding that realizing individual dreams and goals also has a main role, and this could happen while you are in a relationship. When people start asking why we still don't have children and haven't married yet, I'm even more convinced that I'm with the right partner. If the invitation for 500 startups in California had come some years earlier, it would have been much harder to decide. At that moment in 2015, having the example of Alex, I saw it as something inspiring that wouldn't harm my relationship.
What are the bright and the dark sides of sharing your life with an entrepreneur?
Alex: There are two positive things. Both of us are so focused on our own projects that we have nothing against the fact the other is super busy. That's just our standard. Second, we support each other, discuss challenges we face, look for solutions together. It would have been much harder if we didn't share some common ground and experiences.
Tatyana: Probably, one dark side is when you too often use your partner as therapist and the conversations home end up being business related. The bright side is the support system. It's very important when telling stories about successful entrepreneurs to see them as a result of that support system of friends and partners.
How do you keep personal and business life apart?
Alex: We've always travelled a lot and we make the most of long weekends. Sometimes we don't take the laptops (laughs).
Tatyana: Right now, we are planning a lot. We have scheduled out private trips for the next three months.
Alex: You need to have the mindset that compromises are needed and it's not always what you've imagined.