healthtech
Telehealth Startup Healee Raises A Seed Round Led By Eleven Ventures To Use The Momentum and Accelerate Growth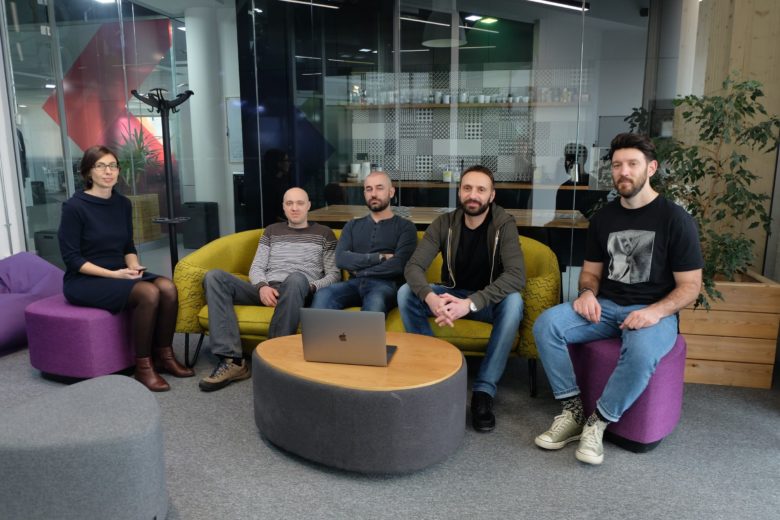 COVID-19 has caused a massive acceleration in the use of telehealth, in simple words – digital platforms that connect doctors and patients. That's not a surprise. In the US alone, consumer adoption has skyrocketed from 11% in 2019 to 46% of consumers using telehealth instead of  healthcare visits, shows a recent report by McKinsey. Global VC funding into Digital Health companies in the first three months of 2020 came to a record of $3.6B in 142 deals compared to $1.7B in 142 deals in the last quarter of  2019. The trend becomes evident even in Bulgaria where telehealth was not such a major topic before the pandemic. For instance, Healee, the telehealth platform of Telerik's fourth cofounder – Hristo Kosev, also saw significant growth – from around 500 doctors in February, to 1200 doctors and close to eight times more consultations reaching a total number of 7.8K at the end of May. And this naturally attracted investors' interest.
At the beginning of June, Healee announces its first external investment. The startup raised €800K in a round led by Eleven Ventures, and joined by Hristo Hristov's HR Capital, to continue expanding its market share in Bulgaria, and also in the UK and the US where Healee has recently started gaining traction. "We decided to open up the cap table because we needed guidance, strategic support, and advisors. As for the capital itself – it will be used for growth," tells us Josif Dishliev, Healee's co-founder. 
"Capital was not the only consideration for Healee's founders. The clustering of like-minded startups within the  that can help and cross-sell each other already benefits Healee, while corporates engaged by Eleven from the sector are becoming paying customers and partners to the company as we speak. HR Capital, on the other hand, is adding much appreciated digital marketing prowess," explains Valeri Petrov, venture partner at Eleven. 
Telehealth as a service
Healee has developed a solution to a very trivial issue – access to medical specialists. The company offers a way for patients and doctors to easily interact online when it comes to non-emergency conditions. The software has a mobile and a desktop version that allows chats, voice and video calls, transfer of files, and in-app payments, and other software as well. But there are also several advanced medical tools in it – for example, patients could upload nuclear magnetic resonance files, upload lab results by taking a photo of them (the system turns them into structured data – ed.n.), and also supports voice recognition. In addition to all that, the team has scraped tons of available medical and patients' files data to create an advanced chatbot that would eliminate the need of googling sympthoms and, if necessary,.suggest a specialist. Last year, Healee also acquired a peer company – the appointment booking platform SuperDoc, which back then had a database of thousands of doctors and 140K patients. Healee doesn't employ doctors, it facilitates the connection – something like Uber for healthcare services.
The company makes money in different ways in its different markets. In Bulgaria, for instance, it charges 10% of the payments that go through the platform. On the local market, Healee works also with hospitals such as Acibadem City Clinic, and two insurance companies that offer the platform to their customers. Currently, the startup is in talks with two telecom companies that want to offer their solution to their millions of clients. In the UK and the US, where Healee works through resellers and b2b partners, such as hospitals, it has subscription plans – ranging between £28 and £38 per month per medical specialist. There's also a Whitelabel model, which is not that developed yet. 
Time for acceleration and new models
"We see the company as a market opportunity with massive potential being among the first movers in the SEE region, in the industry at an embryonic stage but already ripe for disruption. Where still a tiny fraction of the patients are using telehealth services the ceiling is sky-high," says Valeri Petrov, venture partner at Eleven Ventures. HealthTech is one of the focus areas for the local VC that even conducted the first in Bulgaria corporate innovation program in search of novel e-health solutions with Sopharma Trading last year.
Indeed, telehealth is on the rise, and for now, there's no other strong competitor on the regional market. The other investor Hristo Hristov becomes Chairman of the Board of the company with a strong focus on growth in the B2C business development. A b2c expertise will be much needed for the startup if it wants to grow a big user base. Currently, Healee relies mostly on acquiring new users through doctors only.  There are many opportunities for Healee, but there are also challenges – especially in Bulgaria, which is the focus market – the lack of e-healthcare system and simple attributes like e-receipts, or the fact that the National Health Insurance Fund doesn't cover digital consultations. "There are conversations in this direction. In any case, at the moment when there's an e-healthcare system we are prepared to integrate with it within a month," says Dishliev.
"There are many growth opportunities before Healee indeed, it could be a platform for many more services in the future. It could also provide access to healthcare to distant regions in the country that lack it now," says investor Hristo Hristov, giving examples such as partnerships with mobile laboratories and home testing kits that would allow patients with critical diseases to easily make tests, upload and share the results with their doctors. "In any case, it will take several years till we reach that point, but we are undertaking the journey and we are all committed to grow Healee and reach a solid base of paying doctors as quickly as possible," says the new Chairman of the board.
This may also interest you:
Healee, the startup by the forth Telerik co-founder, may help you stop googling your symptoms
NM Genomix: The two doctors entrepreneurs  and their approach to medical innovation and genetic testing in Bulgaria