STARTUPS
Tennis star Novak Djokovic invests millions in Austrian startup waterdrop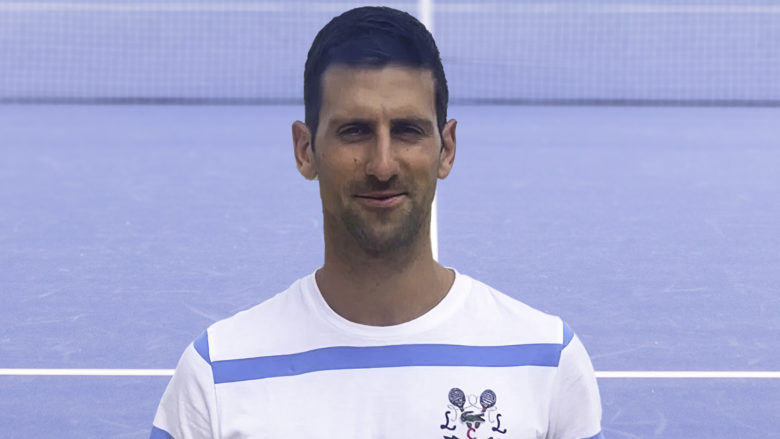 About a year ago, the Viennese DrinkTech scale-up waterdrop was able to collect a whopping €60 million in a round of financing. Now the young company has been able to attract a new, prominent investor: tennis player Novak Djokovic. According to waterdrop, Djokovic has made a "significant seven-figure investment" in the company and is now set to act as a long-term brand ambassador for the scale-up.
Waterdrop wants to fight plastic bottles
The Viennese company has been active in the beverage market since 2016. It all started with the effervescent cubes, which are intended to make drinks in plastic bottles obsolete. Since the takeover of the Viennese drinking bottle startup Purgaty, waterdrop has also seen itself as a tech developer. With "Lucy", the company has developed a bottle cap with UV-C technology that purifies water and, in combination with an app, reminds people to drink regularly and tracks water consumption. In particular, the young company emphasizes the fact that it does not use plastic bottles in relation to the partnership with Djokovic.
"Being a professional athlete isn't just about talent and training, it's also about the choices you make for your body. A healthy lifestyle includes drinking enough water without having to compromise on the environment. I believe that by working together we can make a real contribution and eliminate all plastic bottles on the [ATP World] Tour," said Novak Djokovic.
Bulgarian zero waste startup DiFOLD grabs the German Sustainability Award Design
Stronger establishment in the sports sector planned
Shortly before the announcement of this partnership, waterdrop presented Microlyte, a product in the sports drink sector. This is a new beverage cube enriched with five electrolytes and nine vitamins. Unlike conventional sports drinks, the drink is said to be free of sugar and caffeine. Thanks to the dissolvable cube shape, the sports drink should also minimize can and bottle waste. With the new product and the partnership with Djokovic, waterdrop wants to establish itself more firmly in the sports sector. The Austrian company already sponsors US tennis player Danielle Collins and US tennis player Taylor Fritz.