Ecosystem
The Big Trending Topics Voting: Who Is The Newcomer of 2019 We Should Closely Watch In 2020?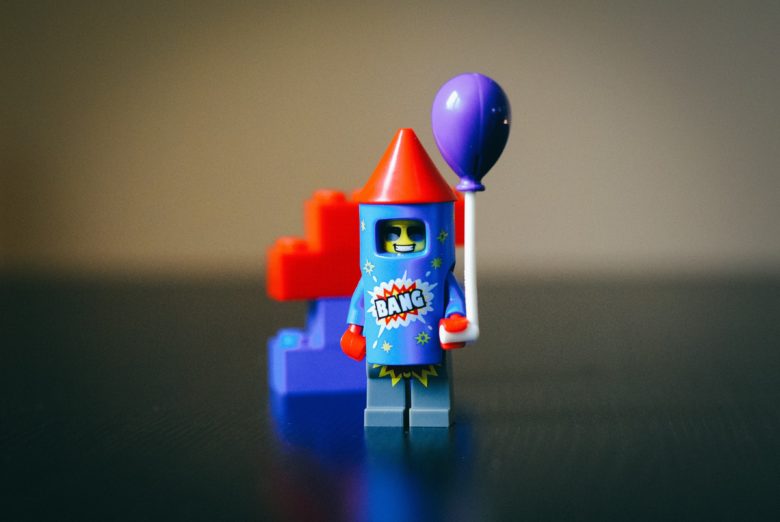 Awards, investments, big deals, festivals, celebrations… well also some failures and stories gone bad along the way: the startup year 2019 had its peaks and low points – the rollercoaster never stops.  
Yet, who are the newcomers that we discovered this year and done so well that we want to keep an eye on them in the next year, or why not the next decade,  too. Our team has put together 30 names we believe have shown some results and we want to know what you think about them too. Keep in mind, we haven't included companies that have been on the voting in 2018… some of them didn't even exist back then. We want new faces and brands, and you have the say. 
Three weeks to vote
So, your turn: Who is the best newcomer of 2019? Vote from 19.12.19 til 09.01.20. The winner receives (besides the recognition of the community, duh):
a Trending visit and an exclusive story

Craft beer support from Cohones Brewery
So good luck and don't forget to have fun and share it with friends!
*(btw if you don't know who to vote for, you can find short descriptions underneath)
Airlief
Founded in 2017 by Petar Zhivkov, the startup develops an application that monitors air quality and how it affects people. It also provides pragmatic tips and information regarding air pollution and its connection to asthma and other respiratory illnesses, heart disease and premature death. Recently an innovative mask against dirty air was also added to the offering. According to Zhivkov what distinguishes their product from others on the market is the high-level biodegradable filters that purify up to 99% of fine particulate matter. Also, a smart fan installed on the mask will connect to the app that would alarm the user when to change the filter. 
Kool & Koncious
Kool and Konscious is a new marketplace company that connects environmentally responsible consumers, designers, and brands and has just raised a €200k pre-seed round from Eleven Ventures. The founding team features Eva Vucheva, former co-CEO of Fashion Days and Boryana Uzunova, who before K&K worked in Hong Kong on developing a mobile 3D body scanner aimed at enabling brands to provide on-demand, perfect-fit apparel. After having attracted nearly 200 brands to its platform so far, Kool and Konscious plans to become popular with millennials in the UK and Swedish markets. 
Ampeco
The founded by Stefan Ivanov and Orlin Radev company Ampeco provides a white-label SaaS management platform that enables (prospective) charge point operators to easily start and scale a network of stations. A little over a year after the start of the project, clients from Bulgaria, Greece, Macedonia, UK, Brazil, the Middle East, Taiwan, and India are already using Ampeco's platform to manage charging stations and provide better user experience to their own customers. On a local level, the team of the Bulgarian e-mobility venture has won over the electricity distributor EVN, the electric vehicle solution provider EV Point, and even scooter-sharing platform Shareascoot.
SMSbump
The incorporated in 2018 by Mihail Stoychev and Georgi Petrov SMSBump offers a text marketing and automation app for eCommerce store owners and helps them improve sales and lifetime customer value. The SaaS platform allows automating any transactional messages, segmenting customers, send customizing remarketing messages based on behavior, scheduling campaigns and monitoring them real-time. The company received a seed investment of €200k from Eleven Ventures earlier this year and had 7k+ clients at the moment of the transaction.
Hobo
Hobo is the first Bulgarian company that offers a shared e-scooters service since September. The founded by Teodor Rachev venture has so far attracted €100k in agnel investment and is planning to further grow. What differentiates the company from the other players on the market – Bird and Lime, is the pricing model and the monthly subscription plan.  
Kinetik Automotive
Kinetik Automotive is the company behind the first Bulgarian electric sports car which was presented in October  2019- Kinetik. The first model is called Kinetik 07, of which the company will produce exactly seven pieces – each unique and customized. Kinetik 07 is 92% their own development – both hardware- and software-wise, has a power of 480, minimum 800 Nm turning force and acceleration to 100 km/h in 2.5 seconds.
iRise Mechanics 
IRise Mechanics gives a great example of how technology can be used for social good. The high-tech company that won CESA award for Best Social Impact Startup, engineers robotic mobility devices for those with lower limb disabilities, reducing the health issues that result from sitting in a wheelchair for a long time. With the startup's 'Omnibots', disabled people are to also get further independence and higher overall quality of life.
Payhawk.io
Founded in the summer of 2018, Payhawk.io launched its product in the beginning in 2019 and already has paying customers on three markets. The fintech startup has developed an expense management system designed for small and medium businesses. Payhawk.io has closed a seed round of €500K from eight business angels and Eleven Ventures. In January, Payhawk.io was recognized as one of the most innovative fintech companies in Europe at the Paris Fintech Forum. The startup won the prize – a strategic partnership with payment operators – Visa and Wirecard, in a competition with 50 companies from 18 countries across Europe.
Bioseek
Founded by series entrepreneur Rosen Gechev, BioSeek is a young software company building a new breed of online work environment especially for the needs of scientific research in the domain of Life Sciences- a multi-component platform based on a semantic search engine and on a graph database, which contains all the information scientists need in order to support their research efficiently: aggregated and indexed are scientific publications, patents, grants, drugs, diseases, authors, etc. The platform includes cutting-edge analytics visualization tools, an online marketplace, and a fully integrated specialized messenger. Bioseek uses the same technology to enhance the workflow of financial companies too. Earlier this year, Biossek raised a seed round of 450k from Impetus Capital.
GoBeauty
GoBeauty is a mobile application that puts customers in direct contact with beauty specialists, allowing them to schedule home and office visits, and pay online. GoBeauty was started last year – first with a B2B model, targeting corporate clients, and the end-consumer service has launched at the beginning of the summer. So far the app has been downloaded over 5k times and has 900 registrations.
Colibra
One year after the company was founded, Colibra is providing a working solution to help travelers facing delayed flights, has won the Startup World Cup's (SWC) regional competition, and their mobile boarding pass wallet has been downloaded over 31k times. Thanks to its victory in the regional finale of the SWC, in May 2020 Colibra will have the opportunity to present the project in San Francisco, in front of prominent Bay Area investors and people like JB Straubel, Tesla's former CTO and Yamini Rangan, CCO at Dropbox.
Wetonomy
Wetonomy is one of the projects of Comrade Cooperative. It's a tool that could transform any company into a decentralized autonomous organization (DAO) – a structure that allows decentralized decision making in companies and incentivizes employees to work more efficiently towards company's goals. Simply explained – the wetonomy (a DAO part of the Wetonomy network) could create debt called high-risk automated debt and to distribute it to its contributors – founders, employees, freelancers, investors. Once the company starts generating revenue they get rewarded based on this debt – the wetonomy buys it back. The system is based on Ethereum smart contracts.
Develiot
Telelink spin-off Develiot led by Miroslav Gechev develops hardware sensing systems that help city officials make data-driven decisions. It's interesting, though, that while municipalities are one of the main users of Develiot's solutions, the 11-month-old startup has chosen not to sell directly to them but to scale much faster through telecommunication providers and IoT systems integrators. As of today, a total of 33 air quality monitoring stations have been installed in Sofia and Ohrid, and telcos like Telelink, Vivacom, and A1 have joined Develiot's partnership network. Considering the big acknowledgment from Microsoft back in June and the more recent win at CESAwards 2019, Develiot's team has all reasons to be optimistic about the future of its business.
Phos
Phos is a software solution that turns Android smartphones into POS terminals. Their app provides small and medium-sized businesses with a cheaper and affordable alternative to traditional POS terminals. The fintech startup was also the big winner in the local chapter of  Raiffeisenbanks's Elevator Lab Challenge and is working on a PoC with the local branch of the bank.
iRoboInvest
iRoboInvest digitizes bank products, client profiling, and signing contracts. The founded in 2017 company claims to also offer robo-advisory for banks and wealth managers. iRoboinvest was selected as a winner in Raiffeisenbanks's Elevator Lab track for early-stage founders – the Bootcamp. As a result, it received the chance to go to a two-week-long training in Vienna, where Raiffeisen Bank International is headquartered. 
Dynamic Pricing AI
Dynamic Pricing AI has found a way to automate the repricing process of online stores by constantly monitoring demand competition, and inventory, and to then push online ads to relevant customers. The company's founder Simeon Lukov says that this way they increase the revenue of their clients with 10-30% and reduce the operational costs by 70%.
Gaida.AI/ Enoti
Gaida.ai started as a tech solution for real estate agencies to help them serve all incoming leads. The concept: It works completely invisible to the buyer, yet answers every inquiry, and always has a relevant offer. In about a year of operations, this solution brought the company €320K of revenues on the Bulgarian market alone. In recent times the real estate startup has been pivoting more towards the consumer market and launched the Enoti brand, whose focus is to help buyers find a property with next to no hassle. 
Oceni.me
Stakeholders in the real estate industry might have been familiar with Ocenime's B2C offering for some time  – a tool that filters out fake real estate listings and provides users with information on the estimated market prices of properties, air quality, safety, transport links, nearby schools,  demographics and even the political inclinations of neighbors. However, in November the company officially announced a collaboration with United Bulgarian Bank by launching UBB for Home, a platform to help mortgage-takers make an informed decision about their future place of residence.
ScaleFlex
Founded in 2016 by Emil Novakov and Julian De Maestri, Scaleflex is a startup that develops digital image optimization and media asset storage products. Its first product is mostly used by marketers to easily produce several versions of a particular visual for different purposes, and easily manage it. Scaleflex launched another product called Filerobot that can also store all media assets (images, videos, audio, code, files, etc.), process them and eventually accelerate their distribution worldwide to improve overall asset lifecycle management and web performance.  Since it was founded the company has doubled its revenue year-over-year and is expecting to reach €1M annual recurring revenue (ARR) by the end of 2020. So far self-funded with founders' own savings of €150K, and with two products developed in Bulgaria, in 2019, Scaleflex received a small pre-seed round of €200K from BrightCap to make its next step. 
Frontline Dynamics
Frontline Dynamics is one of the latest investments of the Bulgarian VC fund BrightCap Ventures. The company offers first of its kind fully digital, fully connected communication and service enablement platform for all air-cargo logistic participants: airlines, ground handling agents, freight forwarders and trucking companies. Their platform allows seamless, secure and traceable sharing and storage of data, tracking of shipments, transmission of standardized orders, execution of payments and instant communication between all parties involved in the air cargo logistics. 
Rebellious Software
Founded in 2017 by Pavel Kolev,  Rebellious Software is the company behind the title "World of Myths" – a collectible card game that changes the traditional battles in the genre by giving more control to the players. Although investors in Bulgaria rarely bet on gaming companies, in February, Eleven Ventures and business angels Vassil Terziev, Svetozar Georgiev and Radi Atanasov backed the company with €250K Prior to this round, the three angel investors have put another €90K in the game development studio.
Healee
Healee is a telehealth service company that offers a way for patients and doctors to easily interact online when it comes to a non-emergency condition – chat, exchange documents, pay for the service. In addition to that, the team has scraped tons of available med and patients' files data, to create an advanced chatbot that suggests diagnoses and connects patients with suitable specialists. "Data analytics is an aspect we'd like to explore. The company was founded by Josif Dishliev and Telerik co-founder Hristo Kosev.
NOTO
The founded in 2015 Noto has developed a solution in the risk management and data processing area, that aims at changing the way companies conduct fraud and risk management. According to them, seemingly different use cases such as fraud prevention, AML, account compromise, and credit risk, all have common roots – the underlying transactional data. Noto enables organizations to process their data in many different ways and deliver multiple real-time decisions, all via a single integration.
Vhodami
VHODAMI  was created a year ago and is already a fully structured and developed Property management and Maintenance company. The company has developed an online tool that allows residents in buildings to keep track of the spendings and invoices in their block, pay their monthly service and maintenance bills, and communicate with their neighbors.
Climbro
Climbro is a system of a hang board and mobile application that helps climbers improve their performance by training according to specific goals. The board integrates sensors transmitting the pressure applied on its holds to the mobile app via Bluetooth so that the app can measure current performance and give personalized recommendations. In December the company has launched an Indiegogo campaign aiming to crowdfund its product.
reUse App
ReUseapp is a rather new venture that aims to handle large-scale domestic waste. The core product is a web and mobile platform that allows users to get rid of their old furniture and be rewarded for that. Through a network of business partners, reUse team aims to give a second life to the old furniture and prevent large-scale domestic waste. The old and unused items are then taken to hobby furniture makers for refurbishment and after that sold via reUse platform. reUse would then receive a commission on every sold item. Earlier this year the company partnered with IKEA which resulted in a collection of 12 renewed items, sold through the digital platform. In 2018 the team went through a Climate KIC program in Sofia and received a €10K grant to develop the idea.
Diasyst
Diasyst is a platform that improves the communication between patients with diabetes and doctors, which was mostly developed in Bulgaria but for the US market. The Bulgarian team is led by Donka Nesheva, the product engineer of the company. One of the relevant tools of the system is that it allows quick adjustment of the patients' medications based on measurements of their condition. The company is part of the pilot cohort of the first Bulgarian digital health corporate accelerator SOinventure. 
Damocles Analytics
Damocles Analytics is the result of the young Spanish founder Ruben Seoane's frustration with how the political system in his own country works. In 2017, in Bulgaria he started working on a new generation platform that automates profiling of public figures, finds connections between world events, their opinion and actions, drawing from personality, emotional and thinking patterns. Damocles was recognized by Google Digital News Innovation Fund in 2018 and is the first media startup from Bulgaria to receive funding through this program. Since this fall, Seaone is also working on a pilot together with the product team of Financial Times in Sofia.
Umni.co
Founded in 2018 by Elitsa Stoilova, Umni.co is a chat bot agency. It develops customer care digital assistants for various sectors such as hospitality, entertainment and healthcare. At the end of 2018 Umni.co received its first investment of undisclosed size to further develop its "bot as a service" after the startup was recommended to the Canadian Fund Loyal VC.
Sheetly
Founded by Jan Brøgger Andersen, a Danish-born serial entrepreneur who has over 25 years of startup experience and is currently located in Sofia, Sheetly aims to help web merchants easily manage product data across multiple stores. All within the familiar spreadsheet experience.