interview
The CEO of Sopharma Trading: It's Not Correct To Talk About Balance Between Business As Usual And Innovation Efforts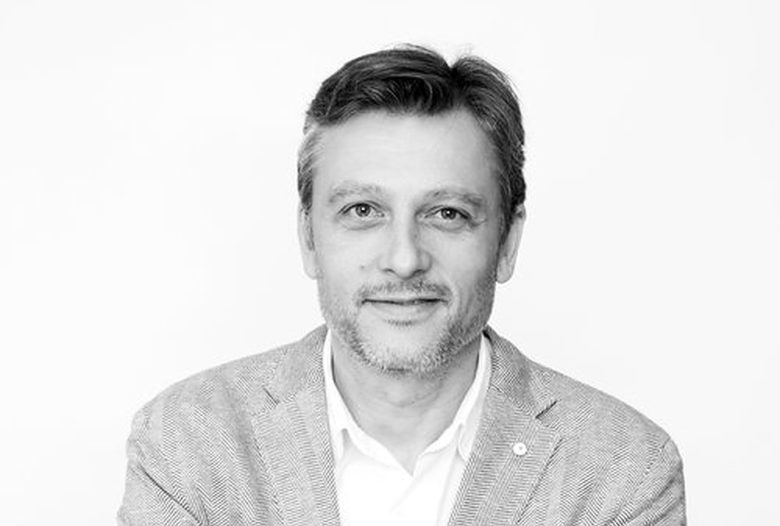 Dimitar Dimitrov has more than 15 years of experience in the healthcare sector. He's been the CEO and Member of the Board of Directoгs of Sopharma Trading since 2006. Under his leadership, the company has become a leader in the pharma sector, achieving five times increase in its revenue and 24 times in its profit before taxes. Besides being a leader, Sopharma Trading is also known as an innovator for the new practices, technologies, models, services that are introduced first to the local market. 
So it's not a surprise, that Sopharma Trading was also the first player in the healthcare sector in Bulgaria to launch a structured innovation program and a corporate accelerator looking for new solutions in the digital health domain. In 2019, the pharma company and SOinventure started one internal innovation track for employees, and one external – for startups. The two groups received the same challenges to work on. For two months 25 employees were working with design thinking and lean startup methodologies, and were looking for new ways to engage customers. In the corporate acceleration program the company is working with four startups with the explicit goal to pilot at least one new product or service. 
And while such initiatives are quite exciting, they also come with their challenges. For instance, how to find the balance between innovation enthusiasm, developing new business models and products, and maintaining the everyday business, which at the end of the day has validated its model, and needs to keep generating revenues and profits.
So we went directly to the one who should be concerned about this question the most – Dimitar Dimitrov.
Trending Topics: What was Sopharma Trading's initial motivation to start an innovation program?
Dimitar Dimitrov: The starting point of our innovation program was our desire to drive the change in the healthcare sector and we were provoked by the furious pace of technology and innovation today. With SOinventure, we want to be an active agent that, through technology, creates a more meaningful and satisfying life for everyone. Because human health, mental and physical, is the basis for the prosperity and more sustainable future of each society.
Currently, our focus now is to turn the traditional and rather reactive approach in healthcare into a proactive and preventative one. It is important to emphasize that technologies play a leading role in this ambitious goal, and they are a key tool in seeking better access to integrated health services at all stages of life, no matter where an individual is.
An important motivation for us, in addition to securing a better future for our society, is that we want to transform our Group of Companies on a large scale! That is why we are starting to use new methodologies, such as design thinking, to be truly focused on the end customer and to be able to develop and deliver solutions to people's real needs for a healthier and more fulfilling life.
What were the first impressions of this program – how did the processes change?
We are very proud that we were able to arouse a lot of interest since the first year of SOinventure and attract support from the entire healthtech ecosystem and most importantly from our employees. This transformation that I mentioned – turning us into a real engine of innovation in the sector, requires huge support from the people in the company, openness to new expertise, a new way of thinking, and generating new energy in the team!
What is the interaction between the two tracks of SOinventure – for internal entrepreneurship and for startups?
At first, the design of SOinventure was made as a combination of internal and external accelerators, in order to build innovative potential and expertise inside the company, and at the same time to learn how to work with representatives from the tech ecosystem. You know that one of the major challenges that a corporation is facing when creating its own innovation program is to be able to effectively collaborate with startups that have great ideas and are very informal, flexible, and to keep the pace with the technology and customers. In other words, we wanted to learn how to manage this diversity of cultures. It was also one of the most motivating and energized experiences at SOinventure. It is enriching to see such a different and innovative perspective.
Another advantage is that we will receive two very different perspectives and solutions to the three challenges we have set as a focus this year, namely preventative healthcare, elderly care and the pharmacy of the future. Thus, SOinventure's internal and external accelerators have so far developed independently, although it is possible that some teams will merge because of the similarity of the solutions they work on. The most interesting of this collaboration is yet to come!
What kind of results do you expect and what KPIs are at stake?
Currently, all teams, both internal and external, are working on pilot products, so we are still in the middle of the road and we have to make an investment decision, evaluate the full impact on our business, evaluate how the new pilots will work together with our current business, etc.
What is your understanding of internal entrepreneurship and what are the necessary conditions that must be created to make it possible?
Here I would like to mention with gratitude our partners from Eleven, with whom we are doing SOinventure. One of their roles in the program was exactly this – to help us build this internal innovation potential. So we started using new ways of working – design thinking, lean and agile methodologies that help us have a whole new and fresh look at clients, and that make us able to create new solutions, which are faster and closer to the client's needs.
With the first edition of SOinventure, we have built the foundation on which we can count in the next editions of our innovative program. Of course, this is a big challenge and we have only made the first steps, but I believe this is the right direction!
How do you balance day-to-day business with innovative programs? What new resources, roles and partners are needed to make these programs work?
I don't think it is right to talk about balancing, but rather about interaction and inspiration. SOinventure aims to accelerate business growth and, using technology, to outline new business horizons – new segments, business models, products, services. So the program interacts with our current business, upgrades it, and recharges it with new energy.
In terms of resources, we rely entirely on the development of new expertise and competencies within our team. We have completed the first edition of SOinventure with 26 Internal Ambassadors of Innovation. All of them have been trained in design thinking for three months, and they were given a whole new set of problems to solve and to create new products and services with focus on the end customer. That is why the training of internal teams in the program included more than 200 interviews with clients, precisely to develop this customer-centric way of thinking. We call these people ambassadors because they drive the change and will "ignite" other people in the organization. So in the upcoming editions of SOinventure we look forward to many more participants with fresh ideas and a hint for innovation.
What have been the biggest challenges you have faced at management level since you started the innovation program? Do you already have lessons learned and good practices?
The path we took during SOinventure was really enriching and we learned a lot! Like I said, this is a new energy and a fresh, new look at our business. The program has helped us tremendously in the search for new business models and solutions that will give us the scale and competitive advantage we seek in the future.
Would you give an example of some of the new products or services that have the potential to come from your innovative programs?
In terms of the external accelerator, in the first phase, we have selected four startups to continue ahead in pilot development. At the moment, they are going through sessions with our leaders and design sprints so that they can come up with a specific use-case that will be the focus of the pilot. Each of the four companies has a very different focus. 
Diasyst helps diabetic patients effectively monitor their treatment and adapt it to the doctor. Healee focuses on telemedicine by linking patients to the right specialist for them and allowing them to undergo virtual consultation. With the help of Reloyalty technologies, they offer a loyalty program solution that engages customers effectively. And, Printivo are focused on 3D tissue printing, which can lead to a general change and a new direction in medicine.
+++ The four startups that Sopharma Trading chose for its first corporate accelerator +++
In terms of the internal accelerator – we had 5 teams of finalists and at the end of July we chose 2 to prepare for the pilot. For me, all ideas are interesting and have the potential to be new products and services for our end users. The phase where we decide which pilots are to be turned into reality is yet to come.
How do you see the development of this program in the long run?
Innovations are not made in a day or a year, so we certainly have a long way to go to reach our ultimate goal of redesigning healthcare. SOinventure's external accelerator will be our primary partnership tool with which to build new digital solutions in the future, and our internal program will continue to build internal innovation capacity as well as address challenges in our existing business lines. My understanding of innovation is that it is for everyone in our company and every employee should be able to touch and work on creating new solutions, regardless of his or her core competence and daily responsibilities. Only in this way we will be able to drive the change in the sector.