SOinventure
These Are The Startups That Enter The First Digital Health Corporate Accelerator In Bulgaria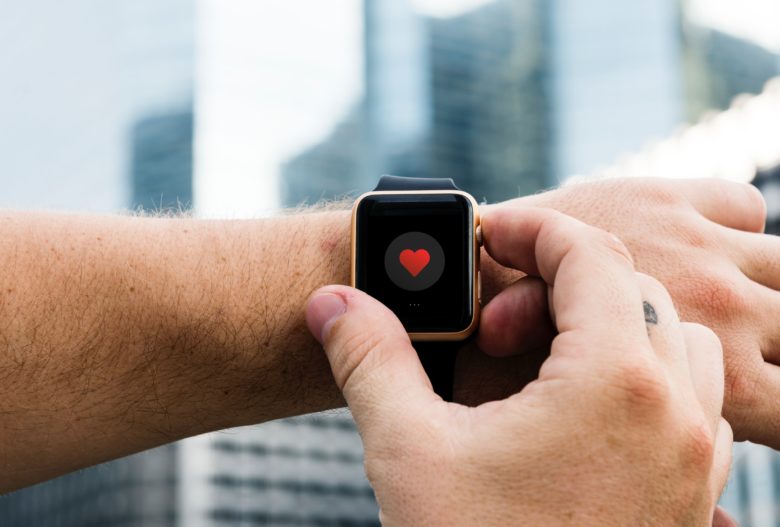 There's a visible transition in the way people, but also companies are approaching health. The world's been talking a lot in the past years about prevention and healthy habits instead of healing. Pharmaceutical companies are also taking on this trend and looking for ways to innovate. Yet, no one really knows where it is all leading. 
How should pharma react to this changing environment? Should the sector invest in life science, personalized healthcare, digital tools to better serve patients or to search for new ways to reward loyal customers? In the next months Sopharma Trading, the largest Bulgarian company in the pharma sector by revenue, together with Eleven Ventures, and the four Bulgarian startups Healee, Reloyalty, Diasyst, and Printivo will be exploring the possibilities as part of SOinventure – the first local corporate accelerator for digital health innovation. At the end of the year, one of the ventures might be selected to start a commercial pilot with the pharmaceutical company. 
+++ What Sopharma Trading and Eleven Ventures are willing to disrupt through SOinventures?+++
"When we started thinking about innovation a year ago it was mostly an intuitive move on our side. We felt we need to keep track with the times and we knew that we need to do it fast. Now, when SOinventure is real and we have the first selection of start-ups we see that we were right to jump in – such a potential those creative minds bring", says Prolet Philippen, Chief Innovation Officer of Sopharma Trading. 
Digital, contextual, personalized and data-driven
A sneak peek into the first cohort of SOinventure lets us guess the directions in which Sopharma Trading is willing to innovate in the market. As a fully-fledged healthcare provider, the company is looking for new digital, personalized and data-driven solutions for its different business lines – retail, wholesales, medical equipment, to be developed alongside the startups.
Healee is a telehealth service company that offers a way for patients and doctors to easily interact online when it comes to a non-emergency condition – chat, exchange documents, pay for the service. In addition to that, the team has scraped tons of available med and patients' files data, to create an advanced chatbot that suggests diagnoses and connects patients with suitable specialists. "Data analytics is an aspect we'd like to explore. Together with Sopharma we could analyze in depth also the customer behavior," tells us Josif Dishliev, co-founder of Healee. 
Another participant in the acceleration program is the fintech company Reloyalty that has just launched services on the London market. The startup is aiming to redesign loyalty systems by allowing businesses to keep track of their customers' behaviour and offer them relevant rewards. "Reloyalty is an opportunity for creating more personalized offers to individual customers as well as creating loyalty coalitions with adjacent businesses like fitness, for instance, at a later stage. Bringing huge retails from different sectors is the way to create citywide loyalty and Sopharma Trading understands that," tells us CEO Ivo Vasilev.
Diasyst is a platform that improves the communication between patients with diabetes and doctors, that was mostly developed in Bulgaria but for the US market. "The platform performs very well when it comes to prevention of complications and cost saving," tells us Donka Nesheva, the product engineer of the company. One of the relevant tools of the system is that it allows quick adjustment of the patients' medications based on measurements of their condition. For Nesheva and her team, SOinventure is an opportunity to get insights into the Bulgarian and European markets as they are planning to launch the product here as well.

Last, but not least, personalized medicine seems to be of interest to Sopharma Trading as an avant-garde topic that they want to keep an eye on. Printivo has developed a 3D bioprinter and the universal bio-ink, capable of printing different forms and cell structures to turn them into living tissues. "It's now too early to talk about individually tailored solutions, but we can start with certain categories like for instance diabetics," explains CEO Spas Kerimov.
Three of the companies – Healee, Reloyalty and Diasyst were chosen because they match the criteria and innovation strategy of Sopharma Trading, and Printivo was chosen because of their bold vision, the management team explains. 
A brand new universe
"It's like a breath of fresh air to interact with start-ups and it's a brand-new universe for us to look into," admits Dimitar Dimitrov, CEO of Sopharma Trading. The truth is none of the founders we talked to know what to expect from the program, but they all hope to closely interact with Sopharma Trading and get insights on the market. "It would be useful for us to face the real market, and gain real-life business knowledge, and for Sopharma Trading, the potential of our product is an interesting area to explore. However, even if we don't develop a joint pilot during the program, I think it will be a useful interaction for both sides," tells us Kerimov from Printivo.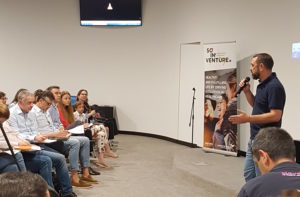 For Diasyst and Reloyalty this partnership is rather related to the commercial and distribution line of their businesses. "First, we want to access and research the Bulgarian market, and the next step would be a possible partnership with Sopharma Trading.," tells us Donka Nesheva of Diasyst. Ivo Vassilev sees the program as an opportunity to test his product within the well-being and healthcare sector as well as receive some insights into Sopharma Trading's long years of experience with loyalty systems.
"We are quite sure that the concepts we discussed at the beginning of the program will change during its course as we test and further develop them," shares honestly Dishliev of Healee. He sees several different collaboration points with Sopharma Trading, but which will really work out, remains to be seen in the next months. In any case, the startup expects Eleven Ventures to be a very active part of the mediation in terms of cultural specifics between corporate and start-up cultures.
"Yes, we are looking for innovation, new technologies, new ideas and models to boost our business and to drive the sector to the next stage of evolution, but we are also looking forward to the cultural change that will come with it. To change the sector, we need to change ourselves first – and it's a long run ahead of us! We are very excited to start working with the first start-up cohort," Dimitrov adds. 
Stay tuned, as this is just the beginning. Trending Topics will closely follow the process and give updates on the direction the companies are going in and the challenges they are facing.