INTERVIEW
The current trends in the rapidly growing FinTech industry in Israel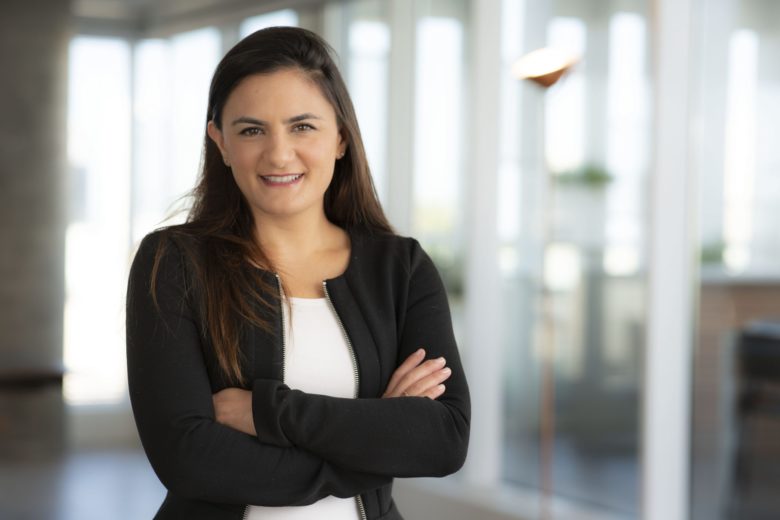 Israel is one of the hottest destinations when it comes to startups, entrepreneurship, and innovation – especially in the fintech sector. We talked with Nicole Krieger from the Start-Up Nation Central (SNC) about current fintech trends in Israel, about the most exciting Israeli fintech companies, and about the relationship between CEE and Israel.
Trending Topics: Who or what is Start-Up Nation Central?
Nicole Krieger: Start-Up Nation Central (SNC) is a non-profit and non-governmental organization with the goal of supporting Israel's technological innovation ecosystem and its prosperity. Start-Up Nation Central is the place for corporations, governments, and investors to connect with the Israeli tech ecosystem. We catalyze growth opportunities by bringing Israeli tech innovation to global business and societal challenges. 
Our Start-Up Nation Finder Business Innovation Platform is a free online platform for identifying and engaging Israeli tech organizations based on customers' specific interests. It provides users with the most up-to-date information on Israeli start-ups, investors, acceleration hubs, multinational corporations, and technology-based innovation associated with academic research.
In fintech, from a research perspective, we are acquainted with all players within Israel's fintech community (500+ startups, 30+ MNCs, 20+ financial institutions, 200+ investors, 40+ accelerators and hubs, and various local public sector bodies) for the purpose of identifying key fintech technology trends to facilitate commercial introductions and research. From a partnerships standpoint, Start-Up Nation Central partners with global investors, governments, and corporations (such as financial institutions or insurance companies among others) to understand their technological innovation needs and facilitate Israeli fintech partnerships via various activities such as bespoke engagements or roundtable events.
Trending Topics: Are there any significant investments between Israel and CEE such as R&D hubs, joint EU projects, or other initiatives of collaboration?
Nicole Krieger: On Israel-CEE, from what I have found out there are initiatives to create collaborative agreements or establish MOUs. An NGO body called the Fintech Community of Israel is active in international associations in that regard. Other activities they are involved in include access to funds e.g. via EBRD or human capital tech talent. Happy to make an introduction if they would like.
Trending Topics: Tell us about the recent trends in Israeli Fintech. 
Nicole Krieger: Investment into Israeli fintech has skyrocketed in 2021.  In 2021, it already stands at $3.5 billion (as of 12th August 2021), which is twice the entire 2020 annual investment into Israeli fintech of $1.8 billion. The public market activity also increased in 2021 with 1 SPAC, 2 IPO's and 8 acquisitions. Compared to 2020 where there was 1 IPO and 8 acquisitions in total (as of 12th August 2021).
Likewise, the payments sector is booming. Demand for payments related to Israeli fintech companies has grown significantly in the past year. The Israeli fintech payments subsector has raised $1.4 billion funding so far in 2021 which is 3x that of 2020 overall payment investment and 40% of 2021 overall Israeli fintech funding. Payments technology includes payment networks, digital wallets, or solutions such as BNPL and fraud prevention.
Enterprise fintech solutions are also developing rapidly. Interest has grown for fintech relevant to FP&A (Financial Planning & Analysis) and HR enterprise functions. For example, solutions that enhance enterprise working capital such as invoice transaction efficiency. Investment into Israeli enterprise fintech in 2021 is $435 million which represents a 68% growth above the 2020 annual investment into this subsector.
Trending Topics: How is Israeli Fintech performing compared to other countries? 
Nicole Krieger: Looking at 2021 data compared internationally versus global 2021 data from Pitchbook: In 2021, Israeli fintech funding increased 28% over the 2020 total figure and surpassed the 20% increase in US fintech company funding and the negative growth (-30%) exhibited by the Asian ecosystem.  However, it fell short of Europe's impressive 63% growth during the same period.  This can be explained by Europe's fintech significant mega-rounds (e.g., Trade Republic $900m, Mollie $800m, SaltPay $700m Klarna $639m, wefox $650m) and a particularly strong year for EU insurtech, crypto and DeFi (Decentralised Finance) which are quickly growing fintech subsectors. 
Trending Topics: Which are the most exciting Fintech companies in Israel? 
Nicole Krieger: Investment into Israeli fintech comprises 23% of overall technological innovation investment in Israel.  Looking at companies that have raised significant fundraising rounds or notable exits so far in 2021:
1. Rapyd
Global payments network – The company provides an API-based 'fintech-as-a-service' platform including payments, banking services, and fraud protection among other services globally while managing regulatory compliance

Raised 2 mega-rounds this year – $300m D round in Jan 2021, and $300m E round in Aug 2021

Expanded their European reach by acquiring Valitor, an Icelandic payments solutions company for $100m which follows their acquisition of European card acquirer Korta in 2020

Rapyd also launched Rapyd Ventures, a Venture arm to focus on investing in Seed-Series B growth businesses delivering financial services innovation

2. Global payment network company Payoneer went public via a SPAC
3. Forter
Ecommerce fraud prevention – With roots in Israel's trusted cybersecurity capabilities, Forter's platform brings together merchants, banks and payment providers to improve card authorization rates and enable a convenient consumers experience

Raised $300m series F round, led by Tiger Global

In the past year, Forter added leading global brands doubling their global merchant network and grew revenue over 100%. Forbes named Forter one of the world's most innovative Fintech companies in 2021
4. Riskified is a similar Israeli fintech company that went public via IPO in July 2021
5. Fireblocks
End-to-end Security Platform for Transferring Digital Assets

Raised 2 mega-rounds this year – $133m C round in March 2021, and $310m D round in July 2021
Acquired by PayPal in March 2021

Institutional digital asset wallet service that offers a cryptographic secure platform for holding and trading crypto-assets

Curv was named a cool vendor in "Cool Vendors in Blockchain Security and Privacy, 2019" by the Gartner Research Group
Trending Topics: How has the sector been impacted by COVID-19?
Nicole Krieger:  COVID-19 was a catalyst for the growth of Israeli fintech companies. For example, restrictions imposed by COVID-19 created an increased demand for the ability to transact across borders, which translated into technology that could process international payments in greater volumes, cheaper, and more efficiently. 
Israeli entrepreneurs are culturally accustomed to operating through a crisis and therefore pivoting accordingly to adapt to COVID-19 'new-normals'. This combined with the fact that there is significant scope for innovation within financial services created an opportunity for Israeli fintech companies to grow their product offering or commercial reach.