Research
The Current State Of Product Management In Bulgaria: ProductTank Sofia's 2019 Survey Results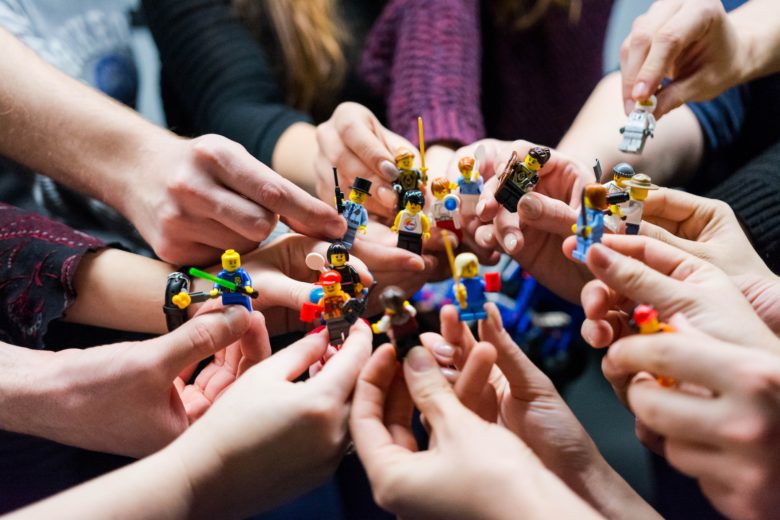 "To become a great product manager you need to have a good command of many different topics – business, technology, user experience, marketing – the more diverse experience you have, the better," says Mariya Rashkovska, co-founder of ProductTank Sofia, alongside Diyan Mihaylov. In the past four years, the local chapter of the global product management community has grown to over 1800 members and has organized regular meetups with speakers from companies like Leanplum, Skyscanner, Uber, Viber, and Paysafe Group.
Now, just last week, ProductTank Sofia announced the results of its second annual survey. This time the goal was not only to profile existing product managers in Bulgaria but also to explore the background and motivation of those interested in taking up the highly-demanded role at some point in the future. Actually, out of the 136 respondents to ProductTank's survey, just 68 happen to be product managers at the moment. Nonetheless, the research shows interesting trends in Bulgaria's ongoing transition to a more product-oriented culture.
The product manager life
Slicing product vision into requirements, market and customer research, communicating product roadmap to the team – there is not anything really surprising when it comes to what product managers in Bulgaria do. The counter-intuitive part is what they don't do. It turns out that less than half of the survey respondents (44%) use experimentation and A/B testing in their job and feature validation process. "This number is still lower than you'd see around the world. I can explain the A/B tests' lack of popularity with the B2B orientation of our market, as you need a large user base to get statistically significant data. However, when it comes to experiments, I think other factors are at play. Many companies have not adopted product management best practices yet and there is still more focus on output and delivering features rather than outcome and achieving objectives," points out Rashkovska.
In terms of compensation, we see that product managers earn a salary comparable to that of Bulgarian software engineers.
Transitioning to a product-oriented organizational structure
Is the product manager role already truly established across companies in Bulgaria?  Probably not, given that 22% of respondents share that the thing that will make them more effective in their job is having more efficient internal processes, 16% hope for more time with customers, and 14% want further empowerment to make decisions.   
We talked to Ivailo Ivanov, director of product management at Leanplum Bulgaria about the manner in which his organization has structured its organizational processes to ensure optimal efficiency. He revealed that Leanplum uses the objectives and key results (OKR) framework – everyone on the team has the freedom to adjust their plans according to new information without any bureaucracy as long as the goals remain the same and the desired results are achieved at the end of the quarter. " Another useful tool is the RACI matrix (responsible-accountable-consulted-informed). The Product Manager is responsible for analyzing, prioritizing, communicating the plan and direction, but not for executing a project," adds Ivanov.
The future product managers and what's needed to become one
What's the motivation behind people's desire to become product managers? It's apparently not money as a decent number of respondents say that they expect a starting salary that's actually lower than the market average. Learning new skills, reaching the next level in their careers, and building products that deliver value are amongst the most often stated reasons by those who seek to make the transition to a product manager.  "Everyone who is motivated enough can become a product manager. At Telerik, we had super successful PMs coming from all sorts of backgrounds – programming, business analysis, sales," shares Svetozar Georgiev, a co-founder at Telerik. According to the survey data, 34% of future product managers would come from project management and just 10% from engineering.
Trending Topics: What are some of the most fundamental skills you'd be looking for if you are hiring a product manager? 
Ivailo Ivanov (Leanplum): When hiring I am looking for several things: culture fit, business and data analysis expertise, communication and presentation skills, understanding of business models and product strategy. 
As PMs emerge from different backgrounds, the path to becoming one can differ a lot. For example, for an experienced engineer, the main thing is to develop leadership and presentation skills.  For an experienced project manager, the important thing is to understand the difference in the way they work – to concentrate on business results instead of completed projects.
Svetozar Georgiev (Telerik Academy and CampusX): On my list, I have empathy with customer needs, the ability for making analytical decisions and identifying market trends, plus some basic knowledge of financial models. Of course, product managers also need to have excellent interpersonal skills as a huge part of their duties includes communication with clients, as well as engineering, UX, and marketing within their companies.
Alexander Marinov (Uber): For me, the role of the product manager overlaps with that of a movie or music producer. One of the fundamental skills is the ability to coordinate people and teams for some common purpose. Yes, it is good to have a relatively clear idea of ​​what the end product should look like and what to do next in its development. But these things are relatively easy to learn. What comes first is the desire to work with people and the ability to communicate clearly. Generally speaking, it's also useful to get acquainted with the market and the customer before starting work on the product vision. 
More from the product management ecosystem in Bulgaria:
+ Case Study in Bulgaria: When a Startup Needs a Product Manager
+ ProSiebenSat.1: Product-Minded Engineers Are An Essential Part Of Our Digital Transformation