interview
The New Rules of Post-Pandemic Employer Branding: "It  Will Expand and Acquire Hybrid Characteristics"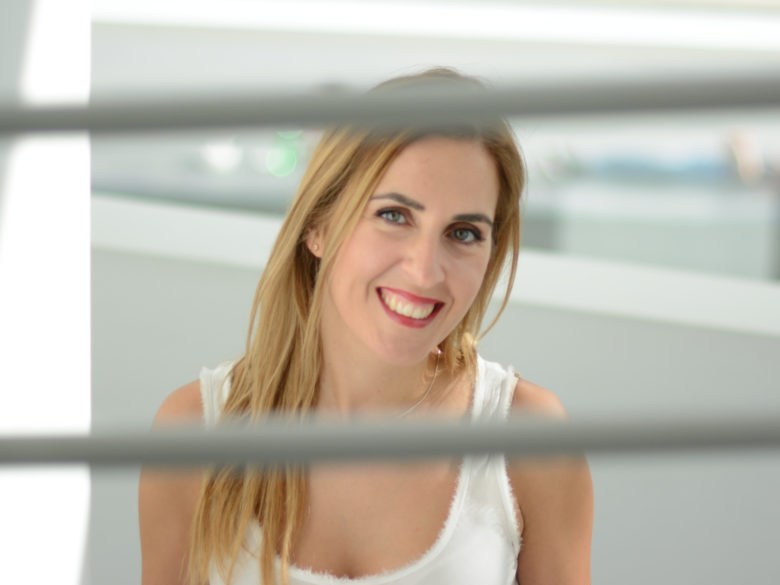 Changed office environment, different hiring priorities, a shift in the traditional social benefits and perks – the pandemic in 2020 has changed the way companies operate, and so the premises of how to build an employer brand have also been fluid and dynamic. This requires new approaches and new solutions too. One such is the Career Show, a new format for matchmaking and building employer branding. This year, the expo will bring together highly-qualified talent and specialists from the tech sector and beyond for two days of inspirational content and targeted matchmaking. The hybrid event will take place in two days – on November 24th in Arena Armeec and on November 25th entirely online. To make sure the employer branding efforts of companies last longer, Trending Topics SEE has joined forces with the organizers of Career Show as an employer branding campaign partner and can offer additional promotion services to companies participating in the expo. 
To explore the newest trends of the post-pandemic employer branding, we are talking to Simona Harizanova, the co-founder of Career Show. She's been part of the organization of the biggest career events in the past 12 years in Bulgaria and is also a co-founder of several other international projects such as international event awards Eventex, Evalato – the software for managing prizes and competition programs, as well as Weemss – web application for event management, ticket sales and booking. Career Show is a rather new format that started in 2019 but already in its first edition attracted over 3K participants. This year the organizers expect 4K+ (half of which IT professionals) participants looking for new career opportunities. 
Trending Topics: Why another career event? Aren't there enough similar recruiting events and what's different about Career Show?

Simona Harizanova: Our team has been doing career events for more than 12 years now and the interest in them is as high as ever. Companies continue to participate and to invest in meeting candidates through such platforms. At the same time, people seeking career opportunities are also always on the lookout for our events. Of course, such fairs also present plenty of challenges that require constant adaptation and keeping things fresh and exciting – from the development phase to the efficiency and quality of the meetings between companies and candidates. Career Show is a shining example of exactly that – we're meticulous every step of the way.

In 2019, we launched this new project, which stands out with its laser-focus on specifically finding the best possible candidates – qualified staff, people with experience and a rich portfolio, who seek to advance their professional development. Career Show aims to connect them with exactly the right employers in our country. 
What's your USP for candidates and what's your USP for employers?
Career Show is the leading career expo for qualified staff because all candidates are pre-selected based on some key requirements. Each person who wants to attend the fair has to fill out a registration profile, which is then reviewed and eventually approved by our team. That way companies get to meet more than 3,000 highly qualified people in one day, as well as share good practices and career opportunities.

At the same time, candidates get to meet some of the best employers in the country. On top of that, at the event, we've got a great program, with multiple themed-areas depending on where a person's interests are. Today Career Show is so much more than a meeting place for employers and job seekers – it's a platform for personal and professional development with second to none added value.
How do you measure your effectiveness?

A satisfied customer is the best source of advertisement. That's also our best measurement for effectiveness. Last year over 98% of the 130 employers that took part in Career Show in Arena Armeec gave overwhelmingly positive feedback. Many of them registered for the 2020 edition immediately after the first iteration of the career fair.

The same goes for the candidates, most of whom stayed in Arena Armeec throughout the day-long program. They enjoyed the variously-themed stages, met with some of the best employers in the country, created their own "business cards", and most importantly – many of them found new jobs and opportunities for professional development.
Employer branding is quite a trendy term in Bulgaria in the past several years. What trends do you observe in the field, being at the intersection between talent and employers?


Employer branding is definitely something that companies are investing more and more in. Nowadays people are looking for a complete policy, a vision, responsibility, and a stable foundation in their future employer. So companies are more frequently building their employer brand as a comprehensive line of development in their field. They associate with causes, with social policies, focus more on the people and look at their individuality, even in a corporate team of several hundred.
At Career Show, the exhibitors can really show the essence of who they are as a company. They get to build amazing booths, make special presentations, and surprise the visitors at their exhibition space

What is the future of employer branding and how is Career Show part of it?
Career Show accepts the huge responsibility of being a bridge between qualified people and the business. It's a platform that offers many services and ways for companies to present themselves in the best possible way. This year we're adding a ton of hybrid event characteristics to the fair to cover companies and candidates from all over Europe.
Thus, employer branding will expand and acquire hybrid characteristics as well. The global pandemic is part of the reason why companies are restructuring their communication strategies. It is no longer enough to have a fancy website and a well-developed social media presence. Employers are going for a more personal touch and engaging the audience through extra added value.
What do candidates expect and need to know about an employer and how do you create this experience through Career Show?


Jobseekers must first see the lie of the land so to speak. To look carefully at their skills and not constrain themselves to the sector in which they have developed so far. Today, professions are much more colorful, interesting, and promising, and some people with experience and qualifications don't even suspect what fantastic opportunities are waiting for them just around the corner with the skills they have acquired.
It's where the market orientation philosophy comes into play – getting to know the companies, the opportunities they offer, and their work positions. Attending Career Show could be overwhelming due to the sheer amount of content and opportunities at the fair. So we recommend job seekers to prepare in advance – which are the companies they want to meet, which parts of the program interest them the most, and how best they can achieve their goals as visitors. This guarantees efficient participation and also demonstrates the right attitude an ambitious person should show when given such an amazing opportunity.
What's the idea behind the Career Show Index?


This year has been very challenging for the business and the world of human resources. Career Show is a project that becomes a showcase of success among employers. Alongside the career expo, we also organize the leading awards for the best employer – Career Show Awards.
The Career Show Index is actually two indexes. In the first one, we rank the 50 best employers in Bulgaria and the second is for the Top 100 HR professionals in Bulgaria by public vote. It's our way of highlighting those who make a huge contribution to the development of the labour market in Bulgaria. It's how we support and encourage the diligent work of those who build good teams, develop professional talent, and ensure a healthy environment at the workplace. Both indexes were quite successful from the off and we plan this to be an annual initiative.