guest article
The Simple Rules Of Hacking Office Productivity Through Design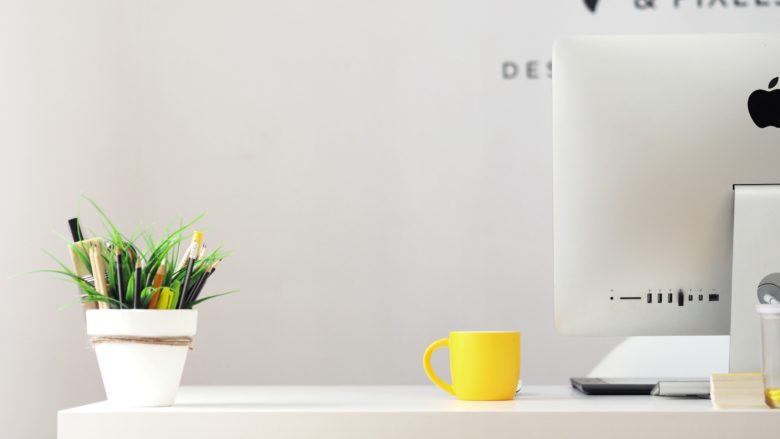 Eli Nikolova is the co-founder of the Bulgarian magic paint startup Escreo, Forbes #30under30 selection, Teenovator Mentor, Rails Girls organizer, occasional blogger, and tennis fan.
We've all been there – drooling over the breathtaking looks of superstar HQs of global brands. The slides, the color splashes, the carefully crafted easy-going prestige. It's perfect to a point where you get a nagging feeling that maybe, behind all the glitz, glamour and scooters…
… looks are superficial. Forgive me the cliche
And let me elaborate.
Just like with people, the beauty on the inside shows on the outside. Offices are a product of culture. Their looks are a function of corporate efficiency, health, and wholesomeness. 
How do I know that? I co-founded my company 4 years ago with the mission to help office professionals to unlock their creativity. We created an eco-friendly whiteboard paint that turns any surface into a collaboration space. The idea of seeing accountants or lawyers get up and start doodling on the wall excited me. The office space in Bulgaria needed a bit of a shakeup.
2,500 national and international projects later
What I learned from the cross-section of creativity and efficiency is that,  almost without exception, the most common denominator of the successful office is the magic mix between teamwork, happiness and a flat structure.  
I've spent countless hours focusing on our clients' interaction points – meetings, brainstorm sessions, and other high-impact creative moments where an ESCREO wall is the enabling tool, and I can confidently tell you we are self-styled experts on team efficiency and productivity at that point.
Enter plot twist
It wasn't until we collaborated with an incredible studio called IRchitect on several of their interior projects that I realized there's so much more to teamwork than I thought.
Teamwork is an entire office ecosystem and not just people in spaces connected with corridors and divided by walls. 
To help you get there too we've packaged our know-how into the ultimate e-guide on creating an efficient workplace. In it we dive into the tiniest office details, nook by nook, taking you on a ride around the ideal workspace. The e-book is a roadmap for anyone who wants to boost their 9-to-5 productivity and transform their workspace into a healthy and happy home out of home. Needless to say, your employer brand will thank you big time.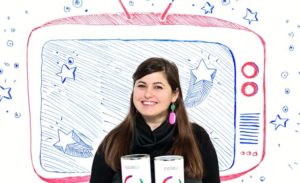 The connection between space and productivity. Are lamps and greenery nothing but pretentious requests?
''You either get the work done, or you don't.'' – I hear this dismissive reaction too often. By rule, your environment shouldn't matter if you're good at what you do. Right… In Bulgaria, we have a tendency to be bootstrap serious to our own fault. I always counter argument with 
Have you ever worked next to someone who's on the phone non-stop?
or
Has your monitor been blinded by the sun for hours on end and how did that feel?
The list can go on, however, the point is that employees go to the office to work, but experience it in the transition activities between two work tasks. That is, for example, when they have to dig through the bushes of entangled cables or when they're unable to find a private place for 20 minutes of quiet work. 
Allowing for these design disruptions to go on for too long will eventually force your employees to feel as if they are at the airport. It's necessary, not too pleasant, but temporary and then they're out. The good news is, for every design problem, there is a design solution.
Design will save your growth
Often we meet potential clients who are in the midst of fast growth. Imagine a talent injection of 10, 15 or 30 people, who not only need to enter the office but be productive right off the bat. Each of them will need a workstation and a computer at a minimum. In the e-book we share a series of preventive and reactive ideas on managing such a shock change. Eyes fixed on the goal: guiding you towards an office that's flexible and efficient.
Defining what 'productive' is.
The productive office is a vague term that could leave you confused unless you slice it according to:
lighting

acoustics

buffer zones

collaboration zones

clutter and visual hygiene
Work with this list to understand what stands in your way and always think in your physical context.
Happy offices boost people's efficiency by 30%
According to statistics, happy employees take sick leave 10 times less and with remote work nowhere close to becoming a global standard, we will keep spending a big chunk of our lives at the office. International research further confirms the direct correlation between workplace – productivity – happiness. As social beings, we are programmed to auto boost our ambition and take better ownership of our performance if we are planted in the right soil. Now imagine this attitude from everyone in your team. It would be as if your success is guaranteed and all you need to do to set the direction have a well-designed space. 
The two types of teams in the world
The Monday lovers vs The sleepwalkers with headaches. It's so stimulating to work with companies where the work hard – enjoy harder culture is in the fabric of everything. Each manager who aims to build a strong culture, but knows their team takes regular 2-hour lunch breaks and does overtime just because it's quieter after 6 PM – has to step up. We are at war with Smondays here, and it's not even hard to win. Reality can be different. 
Start by implementing small changes in the decoration, the layout of furniture, the details, and you will see immediate results.
Perfect offices exist 
I'm proud to be part of creating some of them. More and more companies understand the value of quality work environments. People are growing indifferent towards table soccer or pool tables thrown in just for decoration that nobody ever uses. A good leader is interested if, for example, there's food at the desks and why – no time or no place to eat? Do people run up and down the corridors or they have the headspace to say hi. Such micro details speak volumes about the health of your office. Pay attention.
Open space vs separated spaces?
Balance is key. We're used to the open space concept, but we know it's not the best idea. 
Sure, it's cost-effective in the short-term, but it will cost you your best people. We've seen this a hundred times already. Talent deserves a workplace designed around their shifting needs throughout the day. Is there a zone for collaboration, a zone to work alone, a cozy place to relax? Just here I mentioned 3 must-haves for every self-respecting office, and there's so much more between the lines.
You can download the e-book by ESCREO x IRchitect for free here: 'Make the office work for you in 2019 and beyond'