Awards
The Trending Topics Audience Has Voted: Scaleflex Is The Newcomer Of 2019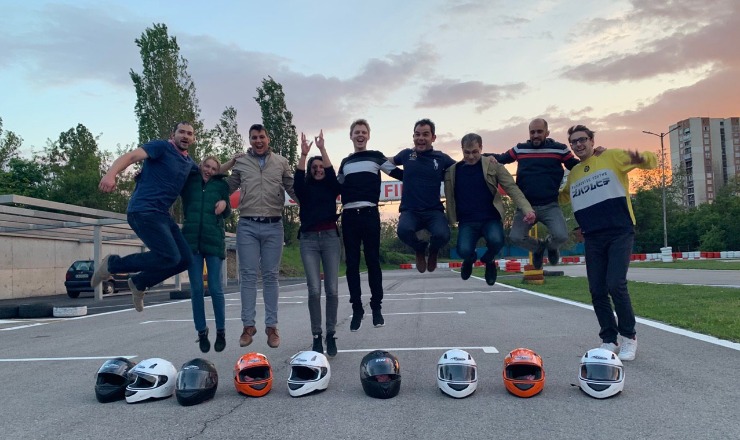 Just before Christmas, our team put together a list of 30 early-stage startups that demonstrated some traction in 2019. For the following 3 weeks, you, the audience, had the opportunity to choose who in your opinion is 'Newcomer of the year' and despite all the holidays, we received the astounding 9,291 votes. Without further ado, we are happy to announce that the big winner is Scaleflex, a startup that develops digital image optimization and media asset storage products and raised €200K from BrightCap Ventures in 2019. The company, founded three years ago, by Emil Novakov and Julian De Maestri, received 2,253 of the votes or nearly 25%.
At the moment, Scaleflex has two products on the market. The first, Cloudimage, is used mostly by marketers who want to easily produce and manage several versions of a particular visual for different purposes. Last year, Scaleflex launched a second product, called Filerobot, which can store all kinds of media assets (images, videos, audio, code, files, etc.), process them and eventually accelerate their distribution worldwide to improve overall asset lifecycle management and web performance. Since its incorporation in 2016, the company has doubled its revenue year-over-year and is expecting to reach €1M annual recurring revenue (ARR) by the end of 2020.
Besides recognition from the community, Scaleflex will receive:
a Trending visit and an exclusive story
Craft beer support from Cohones Brewery
Congratulations!