Interview
The Typical Angel Investor in Bulgaria Puts Around €15K per Deal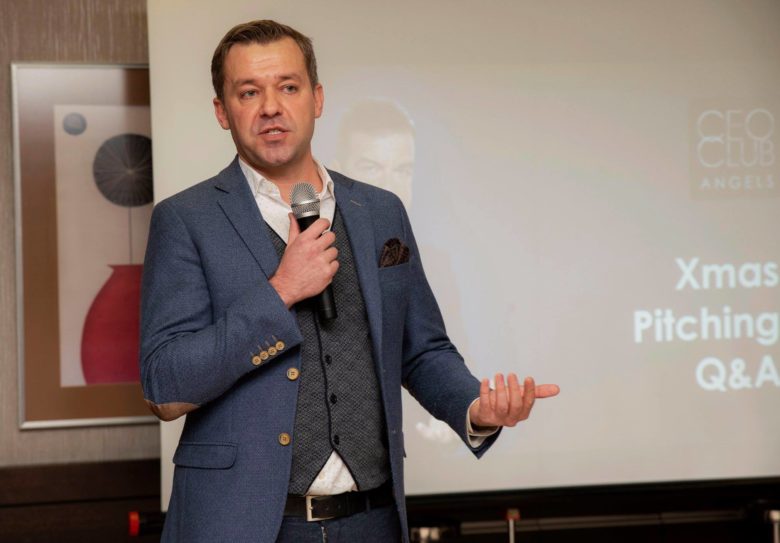 The development of an ecosystem could to a certain extent be measured by the expertisе and culture of the angel investors. In this regard, the Bulgarian ecosystem is not a very mature one. Even though there are several serial angels with over 40 companies in their portfolios, these type of investments are something rather new.
In 2016, CEO Angels Club, a network of angels investing individually or in a syndicate, was created. So far, there are 40 members of the organization and they have invested in sum over €1M in seven companies. The latest deal was for $325K deployed to the virtual reality startup Quark VR. We talked to Milen Ivanov, the initiator of CEO Angels club about the rules of these investments in Bulgaria.
Trending Topics: How many angel investors are there in Bulgaria?
Milen Ivanov: If we count all the investors that back scalable tech ventures and have commercial interests, there are up to 300 in Bulgaria and 95% of them are in Sofia. Around 40 are part of the CEO Angels Club and co-invest through our platform and within the network.  
What's the profile of the typical angel investor here?
Male, between 40 and 50. In most of the cases, they hold a senior corporate position and have already invested in diverse assets. Investing in tech ventures is their way to diversify the portfolio of assets. We also observe the other group, which is the rather typical case in Europe, these are entrepreneurs between 30 and 45 who have exited a venture and are looking for their next thing. One-fourth of the investors in the club belongs to the second category. Female angel investors are still rare.
From which sectors are the local angels coming from?
Predominantly from IT, but there are also investors with a background in banking, finance, production, healthcare.
What is the average a company could expect from an angels investor?
There is no statistic. My observations show that typically an angel would put €10-15K per deal. There are also larger packages of up to €50K. I have also seen much larger investments, but they are exceptions (e.g. Boiko Iaramov's €550K investment in Dronamics – ed.note).
We've heard companies criticizing angel investors for requiring too large equity in young companies, which  sometimes ruins their market cap. What are the expectations in Bulgaria?
Oh, that's a very important aspect to cover. I'm pleased to see that angel investors have started to understand what it means to invest in a startup. Indeed the Balkan angels used  to have the manner of taking to large stakes. There are enough examples of companies ruined due to this trend. However, it is already shifting.
On a more practical level, there are two types of deals on the market now. In the first case, the investment is meant to support the company till it reaches a break even and applies mostly to lifestyle businesses. The angel normally seeks up to 40%. In the case of really scalable tech ventures, when pre seed and seed capital is needed for R&D or finding the market fit before the company is ready for larger VC round, the angels are looking for 8-20%. It depends on the situation.
How many companies does an average angel investor in Bulgaria have on his or her portfolio?
Well, there are investors with 1-2 companies on the portfolio, there are also ones with over 40. The first case is rather typical. From my point of view, however, the better strategy is to diversify and to put smaller amounts in more ventures. This minimizes risks. Throughout the years I've seen several investors who bet on one company and put everything there, and when it fails they don't want to hear of startups anymore. The syndicate investments, which is the case of CEO Angels club, also lower the risks. The goal of the angel investor should be to make a portfolio of at least 15-20 investments so she can make sure there's mathematically guaranteed return. Of course, that should be done carefully, over a longer period of time and in a strong ecosystem.
What is the motivation of local angel investors?
I've observed four types. The first one, as I already mentioned, the most common, are people with a stable corporate career, who have already invested in real estate, ETFs and are now looking to diversify the asset portfolio. They typically put 10% of their wealth in risky ventures. The ones that are willing to be part of the ecosystem and exposed to new types of thinking and information are the second type. The entrepreneurs who are willing to invest and give back to the ecosystem are the third group. Last, but not least are the ones who are looking for their next direction to head – usually senior executives with significant experience who are looking for new horizons to develop professionally.