ANNOUNCEMENT
This is what Microsoft's ChatGPT attack on Google Search and Chrome looks like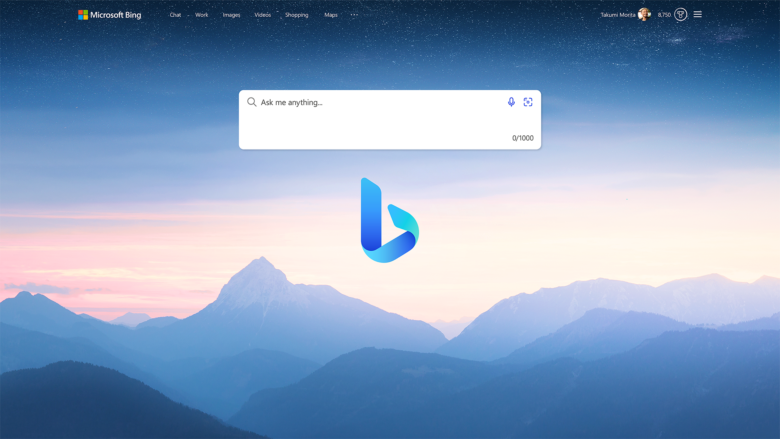 Both in terms of Internet searches and the associated browser software, Microsoft is a dwarf compared to Google. But that might change soon if the billions invested pay off. ThenOpenAI with the AI ​​technology GPT ("Generative Pre-trained Transformer") Microsoft search engine Bing and the browser Edge should finally make it more attractive than Google Search and Chrome.
Microsoft invited around 100 press representatives to its headquarters in Redmond on Tuesday evening European time to "reinvent Internet search", as it is pompously called. "AI will fundamentally change every software category, starting with the largest category of all – search," said Satya Nadella, chairman and CEO of Microsoft. "Today, we're launching Bing and Edge powered by AI copilot and chat, to help people get more from search and the web."
And it looks like this:
In addition to the well-known search, there is a chat function that you can use to talk to a learning language model from the startup OpenAI. This runs on an improved version of those models that you have already got to know with ChatGPT and GPT 3.5 in the last few weeks. For example, you can start the function to put together a plan for a city trip. They also want to ensure that the chat does not communicate any harmful or discriminatory content. As is well known, OpenAI employed people in low-wage countries to tag such harmful content for the AI ​​to train.
GPT-based results are displayed in a box on the right side of the search results page, so they only marginally interfere with the classic search links. They want to make the new features accessible to "millions" of users in the next few weeks. A mobile version for smartphones will follow later.
Edge browser to write Linkedin posts
"Bing reviews results from across the Internet to find and summarize the answer you're looking for. For example, you can get detailed instructions on how to replace eggs with another ingredient in a cake you're baking without having to scroll through multiple results," Microsoft says. The Edge browser is also getting integration: there, for example, you can have web page content summarized (e.g., financial reports) or have content authoring done, such as a LinkedIn post.
As of today, Microsoft officially opens the AI ​​battle with Google. The Redmond company has invested many billions in OpenAI in order to at least be able to catch up with Google (which has been involved in AI research for years). Mountain View and CEO Sundar Pichai already presented "Bard" yesterday – an AI that should also be able to answer questions from search users directly in the search. Further details will be announced at a press conference on Wednesday.
But now it has to be seen whether the hype lives up to its promises – and whether Microsoft/OpenAI and Google can keep the big promises of AI and really create a completely new search experience. At the same time, it is also important for Google, in particular, to show that the search advertising business model (based on clicking on links) does not wobble or can be replaced by something else.
Microsoft even hopes that GPT can improve its search advertising business. "With deeply personalized experiences we expect to be able to deliver even more relevant messages to consumers, with the goal of improved ROI for advertisers. And as usage expands, we expect to see greater volume leading to more opportunities for advertisers to reach their desired customers," said Rob Wilk, Microsoft's advertising business manager. In plain language, this means: That Bing chat will soon come with advertising messages.