AgTech
Time For Farm Automation In Bulgaria And The Balkans? IndigoVerge Raises €300k from Eleven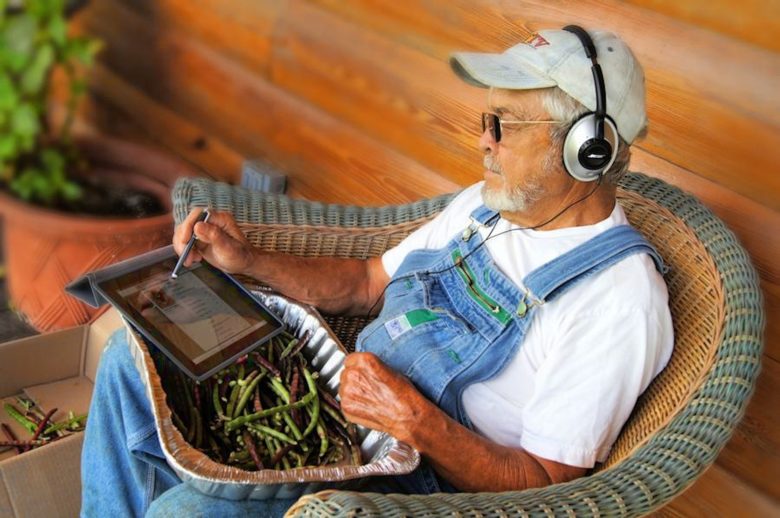 More and more Bulgarian technology businesses that have been known as outsourcing service providers are now bringing their own products to market. IndigoVerge is the latest example of that trend and the newest addition to the portfolio of Eleven Ventures. The VC firm will support the software company with €300k, which will be used to accelerate the development of a solution intended for the agriculture industry.
"Eleven's investment will allow us to focus our efforts in two key directions. One is our project for smart farming – ONDO and second – the product development services for businesses in the IoT and Industrial automation domain. These 2 directions complement each other and will enable us to develop additional competencies in the sphere as well as to reach new customers," commented Ilia Iordanov, co-founder and CEO at IndigoVerge.
ONDO is positioned as a modular system that allows farmers to easily monitor and control all their plants in real-time while reducing water, energy, and fertilization costs. It's to be used in greenhouses, vineyards, open fields, and orchards and features components for automated irrigation management, precise plant nutrition, and climate control. 
The product has been implemented in greenhouses in Bulgaria and North Macedonia and is about to enter the Greek market soon.
"Our investment in ONDO fits perfectly with one of the verticals which we are particularly interested in – Agri-Food Tech (the other two are Fintech and Healthtech). We believe that the future in this field will be enhanced by smart products, which will optimize the labour-intensive work-flow through automation and will highly improve efficiency. In the current crisis state, many people will focus on implementing sustainable solutions and this is one of them," shared Ivaylo Simov, partner at Eleven Ventures.
Q&A with IndigoVerge
Why did you decide to start working on ONDO? 
We discovered a market niche for a complete solution that integrates hardware and software and offers automated control of the main processes in the agriculture industry – irrigation, fertilization and climate control. Previously available solutions were outdated and extremely inflexible to the needs of small and medium-sized farmers.
It is important to note that with Ondo IndigoVerge does not make a turn from a service company to a product company. We have always had a product unit and have successfully combined both – all the more so that Ondo is based precisely on our technological experience with IoT services and industrial automation. That is why we are convinced that Eleven's investment in Ondo will help us to upgrade and improve the type of services we offer to our other clients.
What are your top priorities for the rest of the year?
By the end of the year, our goal is to gain a foothold in the Bulgarian market and expand to the neighboring Balkan countries. We are planning to have at least 10 customers on a subscription basis in the region, covering the whole range of targeted applications – greenhouses, arable crops (corn), vineyards, orchards and vegetable gardens. 
We already have greenhouses in Bulgaria and North Macedonia equipped with Ondo.  We are in advanced communication in regards to entering the Greek market. 
According to your estimation, how big is the market for ONDO? What are your main competitors and what's your positioning?
According to data from the Strategy for Digitalization of Agriculture and Rural Areas of the Republic of Bulgaria, the registered agricultural producers in Bulgaria are 92, 328. 
At least 1/3 of them, with all their agricultural land and types of cultivated agricultural crops, are potential clients. 
That said, in a survey of the Institute for Agrostrategies and Innovation among 258 farms, on the question "Do you use modern digital technologies on your farm?" 86% of the respondents said that they do not. In this line of thought, we face a market with great potential, but also the enormous challenge of communicating the benefits of digital automation in agriculture in general, while at the same time proving these benefits through our product. 
Ondo's main competitors are Israeli and Dutch companies. Our advantages over them besides the technology are the competitive price and the opportunity that only we offer – remote tracking and updating of the performance of the installed systems.
Has the outbreak of the coronavirus changed your plans in any way?
So far, there are no changes to our plans, three customers expect us to install Ondo in their farms in the coming weeks. We believe that the coronavirus crisis will give Ondo a boost, and we already have similar indications from farmers that we have been communicating with for a long time. They intend to speed up the Ondo installation process, as they realize that such digital automation of labor-intensive activities in their farmland, as well as the precise management of the resources they invest in, will help them more easily navigate the crisis. And this crisis has already raised the issue of the urgent need to develop and support local agricultural production. Automation like ours can make farmers competitive and ready for the challenge after the crisis.