STARTUPS
Top Eastern European Startups Compete for €880k Investment Prize at How to Web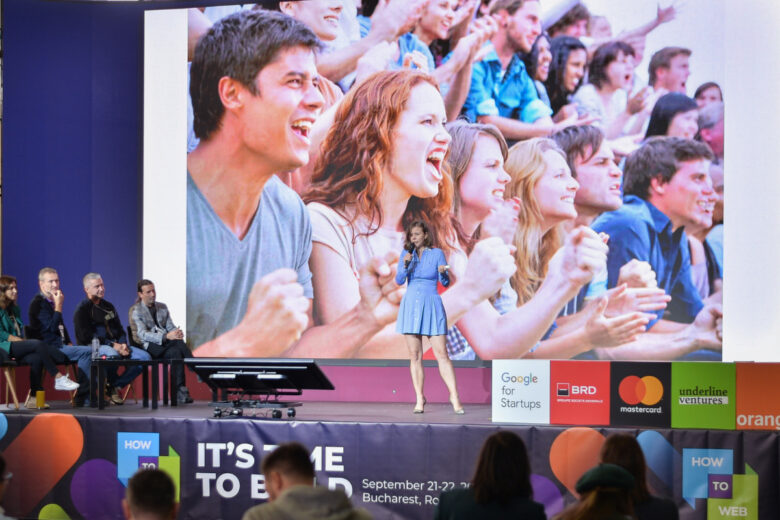 More than 40 technology startups from Eastern Europe and beyond have been chosen to participate in this year's edition of Spotlight, a program and competition for early-stage startups, part of the How to Web Conference. The event will take place on October 4th and 5th, where the founders of these companies will have the opportunity to showcase their products with a chance to win the region's largest investment prize of €880,000.
The competition prize is supported by renowned investment funds in Europe, including Credo Ventures, SMOK Ventures, Fiedler Capital, Startup Wise Guys, Underline Ventures, Fortech Investments, Seedblink, and angel investors like Iulian Cîrciumaru.
How to Web Conference 2023: The biggest startup and innovation event in Eastern Europe
The startup selection
The selection process for participating startups involved over 300 applicants from the region. A specialized jury, which included representatives from various investment firms and executives from companies such as Google Romania and Orange Romania, evaluated the startups based on criteria such as market size, team experience, and product value and traction.
The 40 selected startups represent a range of industries, including e-commerce, healthcare, SaaS, edTech, mobility, gaming, and artificial intelligence. Among the selected startups are:
Cortexhub.ai

Collabwriting

SpeechifAI

Gyfted

writeGPT

Youni

Salesforge

MACHINERIC

RepsMate

Rayscape
Participating startups will not only compete for the grand prize but also benefit from exposure in the dedicated startup pavilion, mentoring sessions with global experts, and meetings with renowned investors.
Startups that applied but were not selected for Spotlight will still have the opportunity to engage with investors through discounted tickets to the entire How to Web 2023 event.
The Replication Challenge aims to inspire more young entrepreneurs in Bulgaria
How to Web and the Spotlight Program
Spotlight is part of the How to Web Conference and offers participating startups the chance to engage in one-on-one meetings with mentors and investors, present their products on the startup stage, and compete for the grand investment prize on the main stage of the conference. The winner will be determined by the jury during the event and announced at the final moment of the How to Web 2023 Conference.
The How to Web Conference 2023 promises to be a pivotal event for anyone involved in the startup and innovation ecosystem. With an impressive line-up of speakers, unparalleled networking opportunities, and the exciting Spotlight competition, this conference is where innovation and entrepreneurship thrive.
Where: Bucharest, Romania
When: 4-5 October, 2023
These are the last days when you can secure your spot at the event with Early Bird tickets. Prices will increase after September 15, 2023. Get your ticket here!
Trending Topics readers can get 15% discount on the tickets.
In order to get the promo code, drop us a mail at feedback@trendingtopics.at and let us know that you are interested in the How to Web Conference.