OPEN CALL
The Replication Challenge aims to inspire more young entrepreneurs in Bulgaria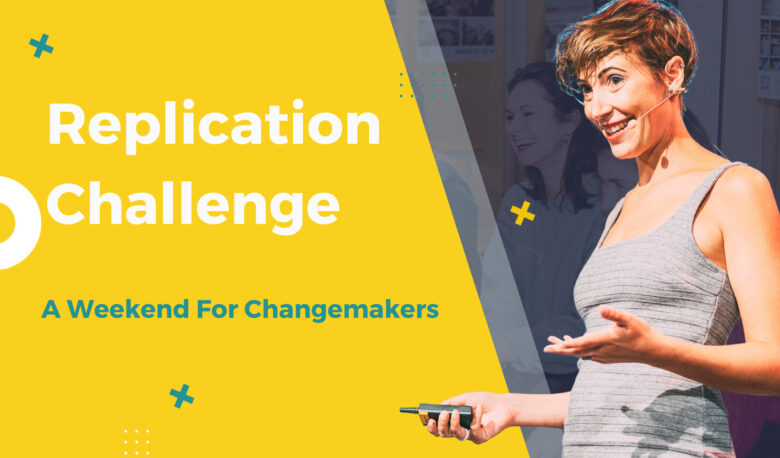 With the beginning of the school year, the Bulgarian Startup Factory announces its Replication Challenge – a training program that aims to attract young entrepreneurs and foster more ideas with a meaningful cause. The event will take place from 6th to 8th October 2023, near the city of Plovdiv.
Entrepreneurs with a cause
The Replication Challenge strives to adapt successful business ideas from around the world to solve social problems in Bulgaria. Over 40 business ideas will be introduced to the audience of young entrepreneurs. Among them are startup ideas in areas such as environment, healthcare, education, resource management, sustainable farming, slow travel tourism, and eco-friendly houses.
The ideas that would be presented have a strong local component, including local production, delivery, and community involvement, and already have a successful business model. The founders of these social companies will empower the young participants to develop their projects in their own cities, spreading the concept of business while becoming collaborators rather than competitors.
JAMBA: FemPreneurship Academy aims to empower women with disabilties
Who is the event suitable for?
The Replication Challenge is suitable for young entrepreneurs between the ages of 18 and 35 who want to start businesses in Bulgaria and are looking for working and easy-to-launch ideas that can have a positive social impact.  The training will help them develop their businesses more cost-effectively and quickly, without starting from scratch. The event aims to catalyze the resolution of specific social and environmental problems in the participants' local regions, thereby popularizing the idea of social entrepreneurship.
The training program seeks to guide entrepreneurs who do not have their own business idea yet. Therefore, it focuses on replicating a foreign concept at the local level, while allowing for autonomy in adapting the project to local conditions.
How to take part?
Registration for the Replication Challenge is open until September 30th.
Apply here until September 30th, 2023.
The event is funded by the Ministry of Foreign Affairs of the Republic of France and organized by the Startup Factory Ruse Association, the Embassy of France in Bulgaria, and the French organization Snowball Effect, which is behind the idea of replicating existing ideas with social impact. Partners of the initiative include the America for Bulgaria Foundation, Sodexo Bulgaria (Pluxee), the French-Bulgarian Chamber of Commerce and Industry, La French Tech Sofia, Ingotify, Open Coworking Spaces, and WWF Bulgaria.
How to Web Conference 2023: The biggest startup and innovation event in Eastern Europe