Ecosystem
Tourism Tech Trends in Bulgaria: Will the Pandemic Make Businesses in the Travel Sector More Open to Innovation?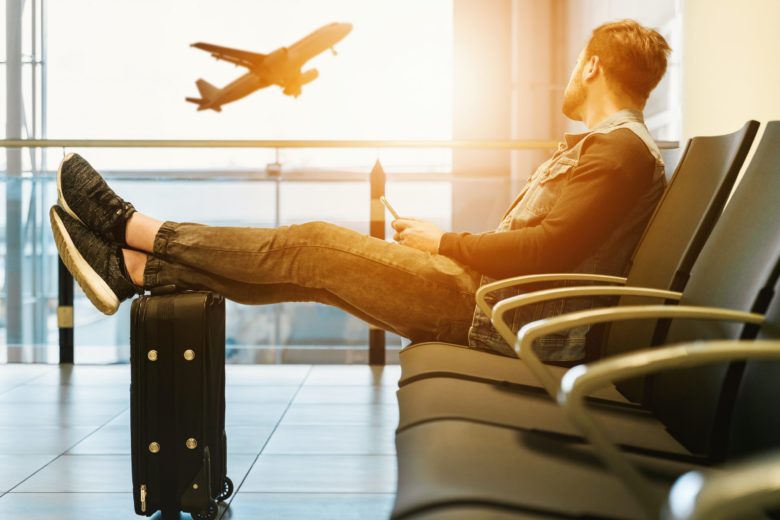 In 2019, the Bulgarian tourism industry accounted for 13% of the country's economy. Its tourism sector has traditionally been one of the most developed. Bulgaria has much to offer – from historical sites, through wildlife, art…and even alcohol tourism. Many local businesses outside the capital rely on tourists for generating a profit. The COVID-19 crisis, however, has left the tourism sector among one of the most damaged. For the period from January to April 2020, there has been a decrease of 44% in the international travel arrivals in Europe. Bulgaria has also suffered sensibly from the crisis. Despite the efforts of the Ministry of Tourism, only 1.2% of the entertainment organizations have registered an increase in their revenues. 
Technology has been crucial for corporate businesses that are profiting during a crisis. But has it helped the tourism sector as well? Yesterday marked the official release date of BULGARIA: Tourism Tech Mapping Report 2020. The report was created by Sylvia Pavlova, co-founder of PrEXCELerator Bulgaria and founder of PropTech Bulgaria, Elitza Stoilova who is a co-founder of Umni.bg, and Gavrail Gavrailov, founder of Rural Balkans. The aim of the initiative is simple – to explore the relationship between Bulgarian tourism and technologies. 
The Fragmented Tourist Sector
As 6.5% of the Compound annual growth rate of Bulgaria comes from tourist arrivals, (9.3M in 2019), the country has outperformed both the EU and the World average. On a local scale, however, the country is still developing its tourist services. According to the Zagador Report from 2016, less than 150 hotels from over 3600 hotels (or around 4%) in Bulgaria belong to big chains. In comparison, 13% of the hotels in Europe are owned by chains. What does this mean? Practically, around 96% of the hotels in Bulgaria belong to local, independent businesses. Those properties, usually owned by families, find it really difficult to implement innovative technologies into their businesses. The tendency is valid for other types of entertainment (agencies, tourist attractions, etc.). 
Owners of small family businesses often look for full control over the financial operations, the management, and the marketing of their firms, according to the tourism tech report. Apart from the report, in practice, the limited amount of resources that a family-owned business has to invest in new technologies is also a factor that creates preconditions for falling behind with innovations.
While this would not normally be a big issue for the sector, when COVID-19 hit the market, businesses from the tourism industry in Bulgaria were left with no alternative but to shut the doors to their attractions. Human-to-human interaction is crucial for Bulgarian businesses – the 2020 lockdown has caused employers in the tourism sector to make redundant 20% of their employees, according to an official statement of the Committee on Economic Policy and Tourism.  What is more, according to the business forecasts presented by the committee about 50% of businesses in the tourism sector will likely bankrupt. And while large companies, like Airbnb, took advantage of technology and introduced alternatives such as online classes and tourist walks, the Bulgarian tourist industry remained rather inert in terms of implementing technology. 
COVID-19 as a trendsetter
In some ways, innovations have been a part of Bulgaria's tourism. The software technology that is traditionally used in the Bulgarian tourism sector includes property management software, mobile apps, web-based catalogs, and customer relationship management platforms. In terms of platforms, foreign providers such as Booking.com prevail. Only a small number of local providers have managed to establish platforms such as Clock (booking engine) and Planet Travel Center (online booking and ticketing). 
Additional research of Trending Topics showed that the past few years have brought some new local players to the market – websites such as ClaimCompass and Colibra (both of which guarantee compensations for canceled flights) are gaining popularity so it will be interesting to see how the pandemic will affect their development. Interactive technology that changes customer experience has been developing over the last 4 years. For one, chatbots appeared on Bulgaria's tourist map in 2019 as Umni, a local startup, created the first AI tourism city chatbot for Plovdiv City. A few companies have started offering VR and 360 services to hotels and other businesses from the tourist sector. Platforms for ticket sales are also trending with Evedo as an example of a relatively new company that has grown in popularity. 
When it comes to food and beverage businesses, technology has come in helpful in a different way. As food delivery has become more popular than ever before, only restaurants and bars able to put their menus up online and contract a food delivery service have had the chance to stay on the market. Online selling platforms with monthly subscriptions that enable retailers to create and develop their online store to promote, sell, and ship products to customers have grown in popularity as a last resort. According to data from CloudCart Bulgaria, one of the All-in-One eCommerce companies on the Bulgarian market, the number of new online retailers for the months of March and April has increased with 2000 as for many businesses, this was the only way to reach their customers. 
Elitza Stoilova, co-founder of Umni.co and one of the authors of  "BULGARIA: Tourism Tech Mapping Report 2020", believes that the pandemic has given businesses from the tourist sector an opportunity to improve their relationship with technologies. "In the next 18—24 months of recovery of the local tourism businesses lays the unique opportunity for them to become more flexible and active in technologies adoption in order to solve the new challenges coming with post-COVID crisis and to create that necessary demand on digital, automation and robotic services in order to motivate and stimulate the creation of local offers and novelties," writes Stoilova.