⭐ CEE STAR OF THE WEEK ⭐
Trafi: How a Lithuanian Startup Brings Mobility as a Service to the Masses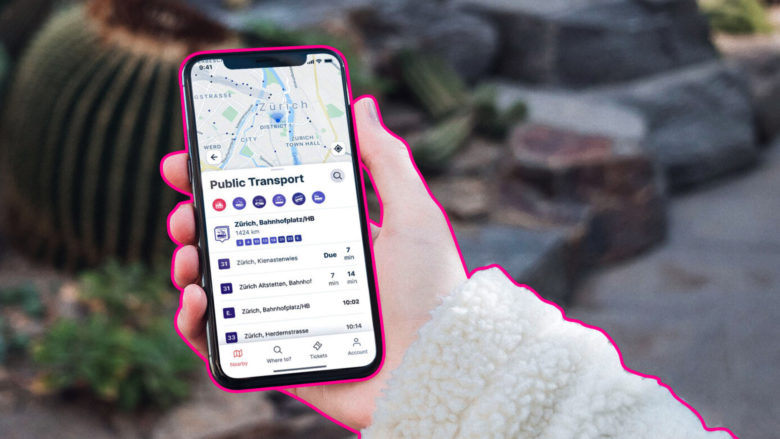 "CEE Star of the Week" is our weekly series of short stories where we present a company from Central and Eastern Europe that has recently achieved something significant – closed an investment round, won a prize, successfully launched on a new market, made a prominent hire, etc. The stories can be found both on trendingtopics.at and trendingtopics.eu.
As the initial COVID-19 public fear began withering down and European cities set out to design their after-lock-down strategies, there stood out one question: how to best ensure the safety of citizens in public transport in order to get them moving once again. It was during that time, when Trafi, a Lithuanian Mobility-as-a-Service (MaaS) startup which integrates cities' mobility services into one single platform with the goal to stimulate travelers to use more sustainable means of transport, saw a huge spike in demand. As Trafi was already partnering with the public transport authority in Berlin for the implementation of the city's all-in-one planning and payment app, Jelbi, other European cities became interested in the solutions of the MaaS startup.
Forward to more recent times, at the end of August Trafi made a breakthrough by unveiling the world's first nationwide Maas platform in Switzerland. The time seems promising and right for the ambitious startup to achieve its goals and vision: "We want Trafi to become the default word when you think about mobility-as-a-service, as synonymous with transport journeys as Google is with search," says the CEO, Martynas Gudonavičius.
What makes the solution of Trafi unique and what are the benefits it brings?
Martynas Gudonavičius: Unlike other MaaS startups that focus on traditional public transportation methods, Trafi also allows travelers to choose from a wider variety of mobility modes which are all integrated into one platform – bike shares, scooters, ride-hailing apps, and ride-pooling services. In Berlin, for instance, through the Jelbi app, the city dwellers can plan their routes using both public transport – bus, train, and tram, and private providers – scooters, bikes, mopeds, and cars, while at the same time being able to compare the routes based on time, price, and weather. Moreover, the MaaS solution of Trafi brings environmental and economic benefits since by encouraging citizens to use shared transport, it reduces emissions.
What is the business model of Trafi?
Initially, the startup launched as a B2C app with a very similar model to Israel's Moovit as it was mainly assisting its customers to plan journeys in developing markets such as Indonesia, Brazil, Turkey, India, and Taiwan. However, at some point Trafi decided that it is time to change and optimize its business model " About four years ago, we said we can't continue like this, we're not going to make money out of it", shares Gudonavičius. And that is when the startup pivoted and started offering the tech solutions it had developed for its app to cities in order to help implement their own MaaS systems. Trafi still continues to use its B2C app in more than 30 cities worldwide and incorporates a B2B element by licensing its software to global tech giants and transportation companies.
Who are some of Trafi's most well-known customers?
Google, Apple, Lyft, and Gojek. "We learn a ton from working with these big guys — Google is really hard on you on latency and security, for example, because it needs to be good enough for them to use it in their products," shares Gudonavičius.
What is Trafi's place in the global MaaS ecosystem and how well is the startup positioned against competition?
In comparison to other Maas startups, the innovative business model of Trafi seems to be leading to much faster growth. London's Citymapper, for example, has had a years-long struggle to attract investors and increase its profits. "Citymapper is in the situation we were in four years ago. They can't figure out their business model," says Gudonavičius. But Trafi is also dealing well with corporate competitors such as Siemens, Cubic, and IBM which are also in the market for offering software solutions to cities. "We're competing with all these legacy players but luckily we are winning tenders against them," concludes Gudonavičius.
Who are Trafi's investors?
The investors in the last Series B round of funding are the two Japanese corporates Sumitomo Corporation – a Fortune 500 global trading and business investment company,  and Aioi Nissay Dowa Insurance while the investors which existed before that are Octopus and European Bank for Reconstruction and Development (EBRD). The CEO of Trafi reveals that the latest round nearly doubles the amount of the startup's prior funding.
What are the biggest challenges that the team of Trafi has stumbled on so far? And what hurdles does the future hold?
Right before the increase in demand for Tarfi's solutions following the COVID-19 country-wide lockdowns, the startup had difficulties in explaining to its potential clients, namely city authorities, why having a MaaS system, operated by the city and not by Uber or Google, is essential. "The city is the only agnostic and independent operator who can combine all modes of transportation without being biased.", is how Trafi's team tried to educate its clients. Another challenge for the startup is meeting the needs of intercity travelers as not all of the transport options in a certain city are available in another. Moreover, the needs of the users traveling between cities are much different than the needs and perspectives of city travelers and for Trafi this indicates an additional layer of complexity.
According to the CEO of Trafi, the biggest future challenge for the company will be the slow pace of the mass adoption of shared transport. He is nevertheless positive in the inevitability of the shared transport revolution and hopes that once cities become more daring to introduce regulations against extensive car usage, the people will naturally turn to shared mobility.
What is something that Trafi os proud of?
"It's the largest MaaS deployment in the world; nobody has done one with more options," says Gudonavičius. He approximates that about 10% of the citizens in Berlin have so far used the Jelbi app since its launch in June 2019.
What is the next big move for Trafi? And what are the goals for the next year?
Besides participating in more than 10 tenders for different European cities, Trafi is currently working on expansion as it plans to launch its solutions to Munich and enter the Latin American market. It also plans to launch its Swiss "Yumuv" app, which is already operational in Zurich, in Basel, and Bern. The startup expects to soon conclude partnerships with some very big names in the tech world.
In terms of future goals, Gudonavičius shares that by 2021 he hopes the number of people using Trafi to triple or quadruple.