new ecosystems
Travel Tips: Innovation Hotspots In Moscow You Should Take A Look At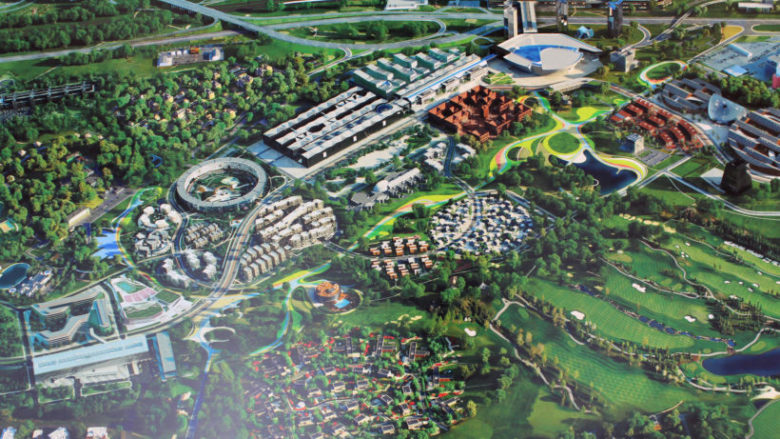 A total of $ 714 million of venture capital are reported to was invested into startups from Russia or with Russian roots in 2018. An increase of more than 50% compared to the previous year. This is an indicator that there is a spirit of optimism in the younger generation. Hans Sailer can also confirm a trend that is strongly felt in Moscow. Sailer has established a network of more than 450 innovation managers in Austria – INNOX. It is the hub of this community, bringing together companies with similar challenges or organizing best practice visits to companies or institutes.
In collaboration with Innovation Orbit , Sailer also develops specialized trips aiming to allow participants to have a look into the way companies and universities work together on innovation processes. The next destination is Switzerland, in Biel and Zurich particularly. In the spring, we went to Russia to take a closer look at the innovation ecosystem there. Sailer shared with Trending Topics a few tips on which hotspots in Moscow innovation managers, entrepreneurs, digitization officers or nerds should visit.
1. Skolkovo 
Sailer: "This is the Silicon Valley of the Russians". In the southwest of Moscow, more than 300 hectares of agricultural land has been transformed into an incomparable to anything else in the country innovation hotspot. Skolkovo is among other things, home to two universities and a startup hub based on Zurich's model with Fab-Lab. "Everything is brand new here and equipped with the best and most modern equipment," says Sailer. The private university Skoltech works closely with the American MIT and has been built following comparable standards. "Studying there is like being in Berkeley," says the innovation networker. But the public university wants to bring Russia to an internationally high level. Here, not only the remission of tuition fees is possible – even the cost of living might get covered.
Startups and researchers are working on innovations such as air taxis or vertical farming – visitors can take a look at the solutions directly on the campus. Prototyping is not a problem here: the Fab Lab is, among other things, supposedly the largest 3D printer in the world. Once a year, the Skolkovo site is also host to one of the world's largest startup events, "Startup Village". Tightly packed wooden huts as if they were a big Christmas market where startups advertise their services – organized in ranks organized by country.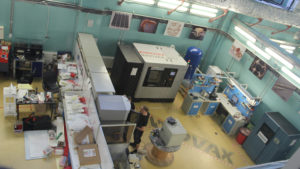 2. Kalibr
A large former factory turned into a startup hub. "Behind the one door are printed materials, which are then delivered to designers. Next door, DNA is being extracted, "says Sailer, describing the variety of projects being implemented on the 20,000 square meter site. Even a test track for self-driving cars and its own training lab, where teenagers are introduced to new technologies, are part of the offer. Anyone in Moscow who needs a quiet job at short notice is also in good hands here: At the equivalent of around 11 euros per day, you can hire a flex desk in the co-working space.
Moscow, Godovikova street 9

+7 (495) 730-09-29

office@kalibroao.ru
3. Karfidov Lab
Anyone coming from the hardware business or who wants to implement a hardware idea, should schedule a visit to the Karfidov Lab. The owner, Alex Karfidov, studied at MIT and built up a team of mathematicians, physicists, designers and engineers in Moscow, who are implementing every conceivable hardware future project. There is no talk of small gadgets here. "For a bank, they built an autonomously driving robot to handle smaller errands," says Sailer. In Karfidov, it's also possible to build 3D printers or exoskeletons for doctors. "It looks a bit like the basement of a dorm set up as a high-tech lab," says Sailer. 
Moscow, Profsojusnaya Street, 83, Building 1 (Beljayevo subway station)

Phone: +7 (495) 374-68-20

info@karfidovlab.com 
4. You need Yandex
"Last year we were still using Uber, this year already with Yandex," says Sailer. The usability of the app is similar to that of Uber, the slight difference is "just that you can order a Maybach". Yandex also helps across the language barrier: written communication with the driver is automatically translated from Russian to English and vice versa. Also, during the visit,  one would want to switch from Google Maps to the Russian counterpart, recommends Sailer. https://taxi.yandex.com/company/