INTERNATIONAL
Ukraine crisis: Russia discovers cryptocurrencies as a new source of income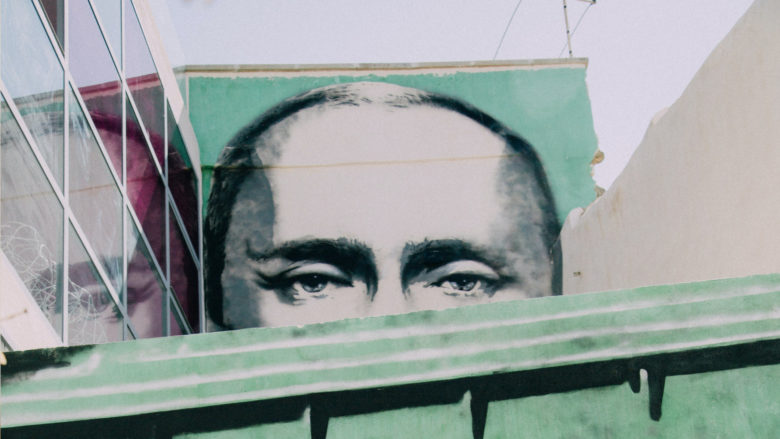 Russia has a war cashbox of an estimated $600 billion (approx. €532 billion) because the authoritarian state in the corona crisis, unlike the USA or the EU, does not launch aid programs worth trillions. But in times of crisis, an additional inflow of capital is never bad, especially when you have more than 100,000 troops in front of the Ukrainian border.
That is why Russia and the Russian central bank, under pressure from Putin, decided against banning crypto assets and crypto mining in the country. Instead, they now want to rely on the strict regulation of cryptocurrencies in the country, as announced today by the central bank in a joint statement with the Ministry of Finance, the Federal Security Service, the Ministry of Interior, the Tax Agency, and the Ministry of Economic Development.
They want to integrate digital currencies into the financial system, but at the same time ensure that financial institutions can precisely control the flow of money. On the one hand, the protection of citizens is guaranteed by the "division of investors into qualified and non-qualified investors" by "approval requirements for cryptocurrency platforms". And these trading platforms would need to have "financial airbags in terms of liquidity and capital adequacy."
The new tax would bring in billions
The aim is to get the crypto industry "out of the shadows" and enable "legal business activities". As the crypto expert Roman Vilgut (Kleine Zeitung) also analyses, this should not be confused with the introduction of Bitcoin as a payment method in Russia, as was done in El Salvador, for example. Rather, it is more about tax equality with foreign currencies. "Accepting it as a currency would mean that I can use it to pay my taxes. "Equal treatment" means that it is treated as a foreign currency for tax purposes," says Vilgut.
The tax treatment of crypto assets, coupled with tight regulation and scrutiny of crypto exchanges and brokers, is opening up a new revenue stream for Russia – taxes on crypto-asset profits. That can bring in millions, if not billions. In small Austria, the Ministry of Finance expects revenue of around €300 million from the new crypto tax from 2025 – in Russia with 144 million inhabitants it must be many billions.
Russia is choosing a path followed by India (like many other countries): instead of banning crypto assets, they are allowed to be traded under certain conditions and then taxed. Incidentally, very juicy in India. There they will levy a tax of 30% on income from digital assets.
Important mining location
Russia is also a not unimportant location for mining Bitcoin, also because of its cheap energy prices and cool locations for the server farms that run hot. Russia ranks 3rd in hash rate share behind the US and Kazakhstan. If mining companies also pay taxes for their mined assets, then that could mean even more revenue for Putin's state budget.
On the other hand, if Russia decided to ban mining, it would share the fate of China. China was the clear leader in bitcoin mining through 2021. But after the ban, the computing power migrated – and now the USA is the leader, with many billions flowing into the mining sector. Putin will certainly not put up with such a devaluation alongside the USA.