Face of the week
Victor Penev and Edamam: On the Intersection between Tech Entrepreneurship, Healthy Food, and Yoga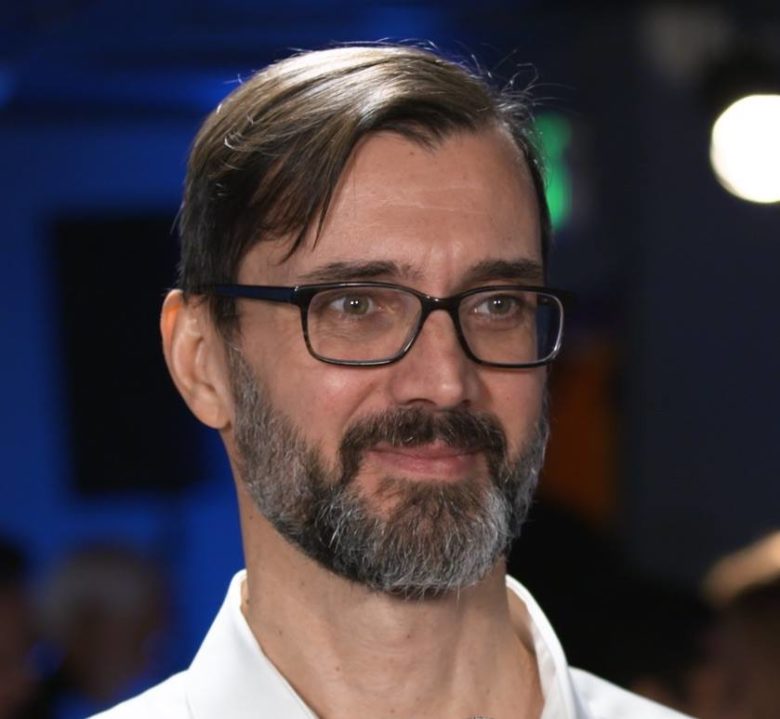 Victor Penev, who in the 90s, together with schoolmate Lyuben Belov, co-founded Netinfo, the biggest internet company in Bulgaria, which they exited in 2008, has been working on another digital project in the past eight years. Edamam is tech company based in New York that provides nutrition data solutions to businesses in the food, health and wellness sectors. It has so far raised seven-digit investments, and it is already profitable.
The startup has recently closed an investment round in which the Bulgarian syndicate CEO Angels Club also participated, alongside a few prominent Bulgarian angel investors. "The reason for their participation are my personal contacts in the local ecosystem. That is how we ended up raising capital in Bulgaria", Penev explains.
From Hobby to a Startup
Edamam is the result of Penev's passion for cooking and the years of experience in the digital sector. When he first started the company in 2011, the idea was to have a good source to browse and save recipes. As it turned into a product, Edamam aimed to offer English speaking end users to discover recipes they would love and that meet their specifics likes and dislikes, dietary restriction, calorie counts and more. The company already has a database of 700K foods and over 3 million recipes.
"To help everyone on the planet eat better and live longer and healthier lives is the big vision," Penev, who has also been practicing yoga for the past 20 years, tells us. The B2C model was, however, unsustainable, as people expect food data and recommendations to be free.
So Edamam's model adjusted to the market. In its current form, Edamam is a B2B business that provides its clients with nutrition data solutions either through an API or licensed datasets. In other words, companies could integrate with the company's structured data platform to offer automated solutions to their own applications, enhance the information their own digital products provide, etc. For instance, food media companies, such as Food Network, The New York Times Cooking and America's Test Kitchen, use Edamam's API to publish nutrition labels next to their recipes. Health and wellness companies, such as Virta Health or Nestle Health leverage Edamam to provide meal recommendations for specific medical, food-logging or diet management.
With a team of around 15 people, Edamam has managed to develop the product, has found the market fit and is even profitable already. Yet, revenue is still below $1M, which is the target for 2019. "We want to grow and expand our sales team. At the moment we are fundraising again because we see the potential to acquire another company in the sphere in the next six months", Penev says. The primary markets for Edamam are the English and Spanish speaking ones, and for now, Penev is not planning to add new languages.
Connecting the Dots
Ever since Victor Penev moved to the US to study, he has been visiting Bulgaria regularly and keeping in touch with the local entrepreneurial ecosystem. He was recently also part of RE: TURN, the roadshow that aims to bridge the Bulgarian startup scene with the diaspora overseas and he sponsors a scholarship for the Master Program in Entrepreneurship in the Varna University. Sometimes, while visiting Bulgaria, Victor Penev teaches yoga classes or works with local NGOs.
Being one of the first internet entrepreneurs in Bulgaria, Penev is now logically also an angel investor. Five of his ten portfolio companies also come from Bulgaria, not all of them are in the tech sector though. "My philosophy as a business angel is to invest in people, not in companies. I prefer to back people with ideas and dreams, who are passionate and can persevere, instead of chasing business models and hot technologies", he shares. Cashwave, a platform for e-shopping vouchers and a smart digital alternative to traditional money-transfer services, or Lavanda, a guesthouse in the Rhodope Mountains village of Kovatchevitsa, are among his investments.