🚀 RELAUNCH 🚀
We are growing! Relaunch of Trending Topics sets the course for a greater future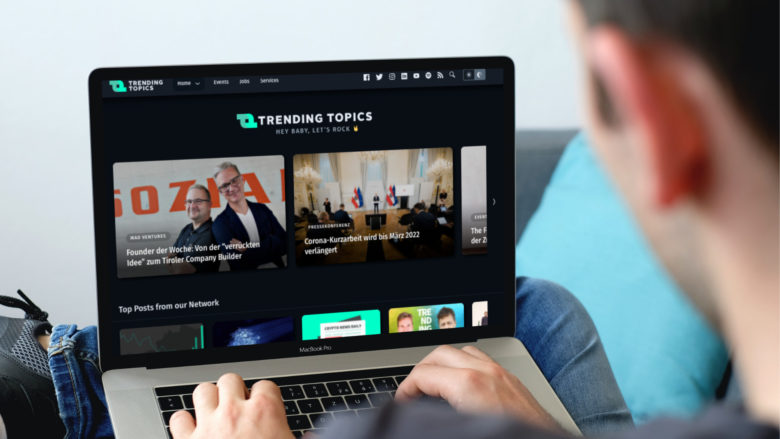 Ever since the very first journalistic piece published on the platform, Trending Topics has been dedicated to the fostering and promotion of startup culture, innovation, technology, and entrepreneurship. Founded in Austria in 2017, Trending Topics expanded to Bulgaria in 2019 and currently attracts readers from all over the world. 
Now we are growing even further and we are happy to celebrate with you the launch of the ultimate platform for unbiased, informative, and multifaceted coverage of important topics – Trending Topics Europe. We are more motivated than ever to tell the success stories of startups, entrepreneurs, and innovators from the region! With today's relaunch of our online platform and a number of new features, we are setting the course for a greater future of our media house.
Our mission hasn't changed much during the years. We still want to focus on topics that nurture innovation and entrepreneurial spirit. We believe in and support the variety of wonderful examples of leading-edge projects in Central and Eastern Europe that inspire and motivate people to create a better future. We are thankful to all of you who have been sticking with us for all these years, helping us share the positive stories of the European entrepreneurial ecosystems with the world. 
So, what is all the fuss about?
Multi-portal structure
With the sister portals of Trending Topics Austria, namely Trending Topics SEE for the startup scene in Eastern Europe and Tech & Nature for news and insights on sustainability trends, we managed to place three successful platforms on the market!
Now, we decided to merge these channels under one platform in order to make it more user-friendly and enable our readers to easily access the latest updates in different fields – startups, crypto, sustainability, and many more. Each "brand" will, of course, retain its own look and feel, its own content and formats.
And… the best news is that Trending Topics Europe is now set up in such a way that we can develop and launch new channels on the platform in a very short time. This means that we are ready to grow and expand according to the trends. Trust us, we really are full of ideas!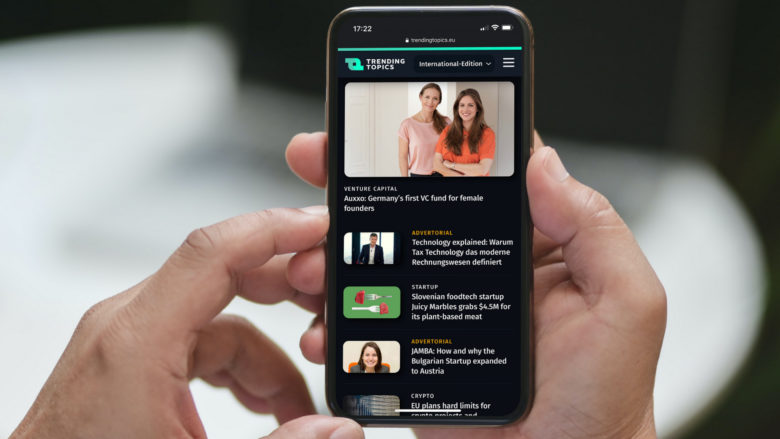 Multilingual content
Until now, TrendingTopics.at was mainly in German language, focusing on the latest news from the innovation landscape in the DACH region – Austria, Germany, and Switzerland. TrendingTopics.bg, on the other hand, produced content for English-speaking audiences, focusing on Eastern Europe and the Balkans. With the newly merged platform, our stories will now be available in both German and English at TrendingTopics.eu. In the future, more European languages ​​will be added in order to make our content accessible in our readers' native languages.
Find your way around the website:
In cooperation with the fantastic wecanbeheroes.io founders, Maria Baumgartner and Lukas Rippitsch, and their amazing team, we can now provide our users and customers access to the fastest-growing job platform for Europe's startup and innovation sector. Top jobs at Europe's best startups and scale-ups can be found integrated on all pages of Trending Topics's Job Platform.
Using the international network of wecanbeheroes.io and our partners Bitpanda, Verve Ventures, Speedinvest, Treatwell, Mjam, and Female Founders, the job postings on our platform achieve a wide reach in various target groups across Europe.  You can check out our job platform at jobs.trendingtopics.eu and join our incubator for professionalists in innovative sectors.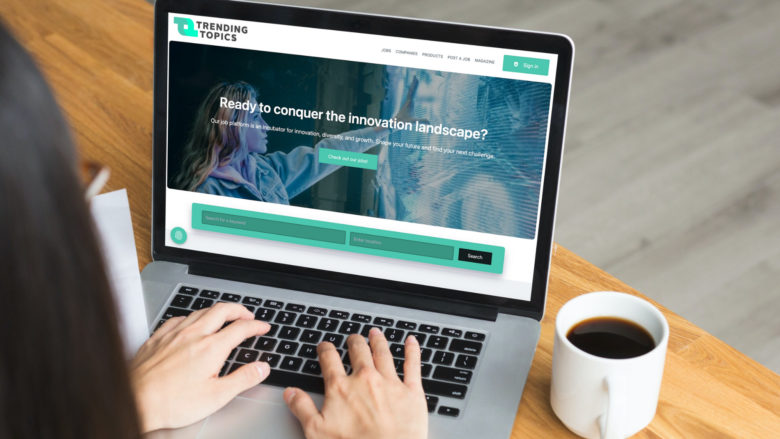 Dark Mode
Saving electricity is the order of the day in the 21st century and we want to make a small contribution to it as well. Our Tech & Nature portal was one of the first in the German-speaking countries to have a dark mode. Now, we implement this feature also on Trending Topics Europe.
P.S. The dark mode also reacts to the system or browser settings of the smartphone, computer, or tablet and automatically adapts to the preferences of the user. How cool is that?

Adaptive Tagline
Small, but big detail: Up until now, Trending Topics was known for its tagline "Business ❤️ Technology". However, we stand for much more than that. We have decided on implementing an adaptive design that will allow us to change our tagline daily. That way we can highlight exciting events, important content, meaningful projects, or just the mood in a short and crisp manner.