REPORT
Web3: A promised independence from YouTube, Meta, TikTok & Co.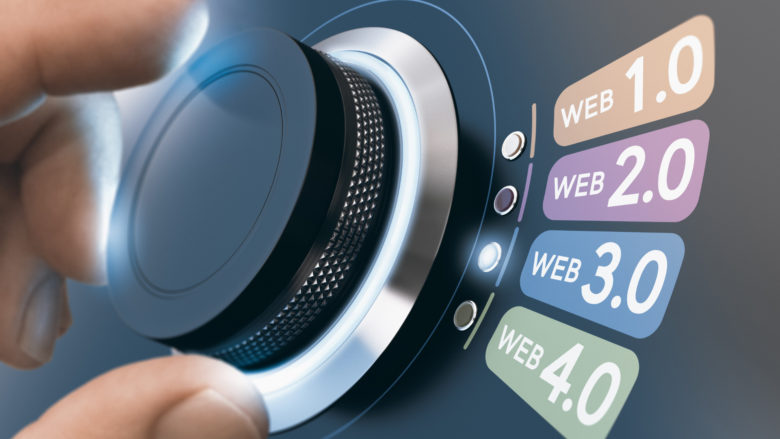 Anyone who is currently talking to investors will usually hear two buzzwords: Web3 and the Creator Economy. The first is about digital ownership on a crypto basis, the second is about the growing trend on the web that individuals and companies are now producing masses of content. Now there is an idea that these two trends taken together could break the current dominance of the centralized platforms YouTube, Instagram, or TikTok.
"Our focus is on the opportunities at the interface between consumers and crypto. Opening up the market for the mainstream user and bringing the masses to Web3 is one of the most exciting investment opportunities of our time," says Paola Vivoli, an investor at Vienna-based VC Speedinvest. Together with Antler, she published the brand new "Creator Economy Report 2022", which lists a total of 144 startups and 100 investors who are active in the realm of new content economy.
Even if the majority of Web3 startups come from the USA and only 12% from Europe, there are already some successful examples from our continent – such as the French sports NFT scale-up Sorare or the play-to-earn game Axie Infinity, emerging between Norway and Vietnam (Axie Infinity just got caught in a $600 million hack).
New component: monetization
But unlike Web 2.0, where the advertising giants Facebook and YouTube make big money, things are set to change in Web3 based on crypto assets and the reorganization of digital property (including NFTs). Theoretically, there is the possibility that musicians, for example, automatically receive a small amount from their fans for each "play" of their songs. A smart contract regulates how, why and how many coins or tokens change hands for the use of the content. This means that the creation, distribution, and use of digital content (images, videos, games, texts, podcasts, etc.) are directly linked to monetization.
"The idea that a regular person can earn a steady income by making YouTube videos is no longer a ridiculous daydream, but a proven business model," says Paola Vivoli. "This has already caught the attention of B2B startup founders and investors in Europe. They can now clearly see which direction the wind is blowing in the creator economy, and they want to be part of it. Against this background, we expect that the European ecosystem will continue to grow. It just has a little catching up to do to reach the same level of maturity as our friends across the pond."
Nexo Ventures: Bulgarian Nexo launches $150M investment fund for metaverse projects
Here comes the billion
Investors are already calculating how big of a business Web3 can become. If the announced metaverses really catch on, then you can already imagine the vast amounts of content that will have to be produced for it. According to the report, the creator economy is already worth $104.2 billion. A current European example is Talenthouse from founder Roman Scharf, which only went public in Switzerland this week. Speedinvest and Antler now expect that in the next five years one billion people around the world will see themselves as "creators". Is this the billion users crypto entrepreneurs are always talking about?
In the report, the following European start-ups and investors are assigned to the Creator Economy:
Creator Economy Startups:
Admix – UK
Earnr – UK
Realm – UK
Bildr – UK
Miiji – UK
CrowdPad – UK
Customuse – UK
Pianity – France
Stage11 – France
Passionfroot – Germany
Dropstar – Germany
Beyond – Germany
Sonomo – Netherlands
Gem.xyz – Netherlands
Ready Player Me – Estonia
Kalao – Estonia
Goals – Sweden
Talkbase – Czech Republic
European VCs investing in Creator Economy startups:
Balderton – UK
Frontline – UK
Playfair – UK
LocalGlobe – UK
Felix Capital – UK
Blossom Capital – UK
Seedcamp – UK
Hearst Ventures – UK
ImpactX – UK
20VC – UK
Speedinvest – Austria
Cherry – Germany
HV – Germany
Breega – France
Creandum – Sweden