entrepreneurial journey
Who Is Actually Behind Kinetik, The First Bulgarian Electric Sports Car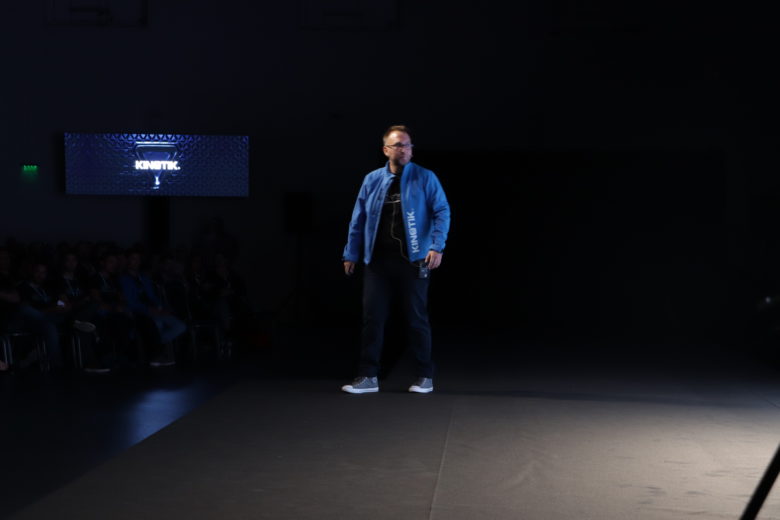 Three weeks ago, hundreds of people rushed into a hall in the Sofia Tech Park to see the first electric sports car produced in Bulgaria because they saw an enigmatic Facebook event. Before the presentation too little was known, the only information we were able to dig out was that the founders come from Varna, which raised a brow for many people, especially because the organizers of the event were refusing to give any further details. 
As the lights dimmed, the host of the event called on the stage Teodosy Teodosiev, the founder of Kinetik. "Ah, I know that guy from one startup event several years ago," a voice from the first raws whispered. Later we find out that the same guy, who explained how he and his team of seven people created a boutique for electric sports cars, because "no one told them it was impossible" and are heading to the Californian market, was also the first Bulgarian founder who's ever been admitted to the prominent US seed accelerator Y Combinator. 
From a startup-weekend through YC to … 
At the age of 35, Teodosy has already a long list of ventures he has founded or co-founded. The first one – Dev Labs, an IT service company, which is still active today, was started when he was 24. The first exit came around in 2011 when he was 28. He and his team developed one of the first online insurance products in Bulgaria around 2008 and sold it three years later. His next project called Emailio, was started in 2013, together with one of the interns in Dev Labs – Martin. Shortly before that both have pitched the very same project at the startup weekend Varna, not only winning it but leaving a vivid memory for the jury, one of the members told us recently. The idea behind Emailio was to create a mail productivity app. With this, Teodosy and Martin managed to get into the Silicon Valley seed accelerator Y Combinator, with Martin, who back then was 16 years old, being the youngest founder there. They also got a small investment of $120k from YC, later followed by several other investors. 
+++ Kinetik: the first Bulgarian electric sports car comes from Varna+++
"Well, we couldn't really develop a scalable consumer mobile app at the scale that we imagined, but Emailio is still alive, has its enterprise clients in the US and is continuing to generate revenues," says Teodosy.
… the first Bulgarian electric sports car
But during all these years, while working on other ventures, the idea of having his own electric sports car never left Teodosy, he tells us.  "We started playing with the idea three years ago in our free time, and around one an a half years ago, we decided that if we want to develop a real prototype, we'd need motivated and talented people," tells us Teodosy. To create an electric sports car almost from a scratch and develop the software for it, is not an easy task, and doesn't happen overnight. 
It first started in the garage of Dev Labs, with Teodosy Teodosiev, Kostadin Kostadinov, Ivan Petrov and Pavel Metodiev. and then another three bright minds joined. Then Kinetik got its own lab.
What they presented earlier in October was a prototype of the first Bulgarian electric sportscar called Kinetik. Teodosy introduces the first model called Kinetik 07, of which the company will produce exactly seven pieces – each unique and customized. Kinetik 07 is 92% their own development – both hardware- and software-wise, has a power of 480, minimum 800 Nm turning force and acceleration to 100 km/h in 2.5 seconds. 
What's next for Kinetik
To further develop this company, however, Teodosy and his team might need and external financial boost, and they are already considering raising funds that will be used to expand the production. Yet, this is not part of the immediate action plan. For 2020, the team has set a goal to produce two vehicles based on the developed platform of the first model Kinetik 07, the first one of which is already sold to a customer abroad and expected to be ready in the second quarter of next year.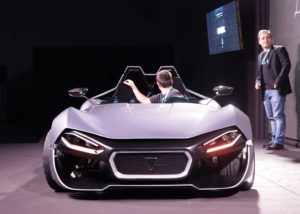 "We don't really have the ambition to be a mass producer. Kinetik is a boutique tech company, and we want it to stay this way," he says. On the one hand, Teodosy and his team promise that each car going out of their site will be a custom model – different design, even different interface, range, and characteristics (the first prototype shown in Sofia had a 3d printed body with plastic and carbon skinned parts. Therefore, prices will vary significantly. "Depending on the characteristics it could be anything between several thousand and millions," he explains. 
The first target of this product is the Californian market. Two reasons: "There we have a regulation, which would allow an owner of Kinetik to drive it somewhere outside the race track. And not least, thousands of new millionaires emerge from San Francisco only this year, because of the many IPOs," smiles Teodosy, who has spent the last three years between San Francisco and Varna. 
Now he's back in his home town and plans to stay here for a while. Furthermore, he plans to develop Kinetik, which indeed has one more new product in the 2019 pipeline, from Varna. "Because why would I go anywhere else? We have enough talent here, and all the contractors we work with are in Varna," he says. 
Isn't it hard to develop top-notch technology when you are not surrounded by an ecosystem of other entrepreneurs, investors, and businesses in the same domain, I ask. "Probably the most important thing I've learned from all the projects so far is that nothing is impossible, and it often looks scarier before you start doing things, even small ones. To be resourceful, meaning combinative thinking, and persistent could get you quite far, even if you start with no resources at all."