mobility
Kinetik: The First Bulgarian Electric Sportscar Comes From Varna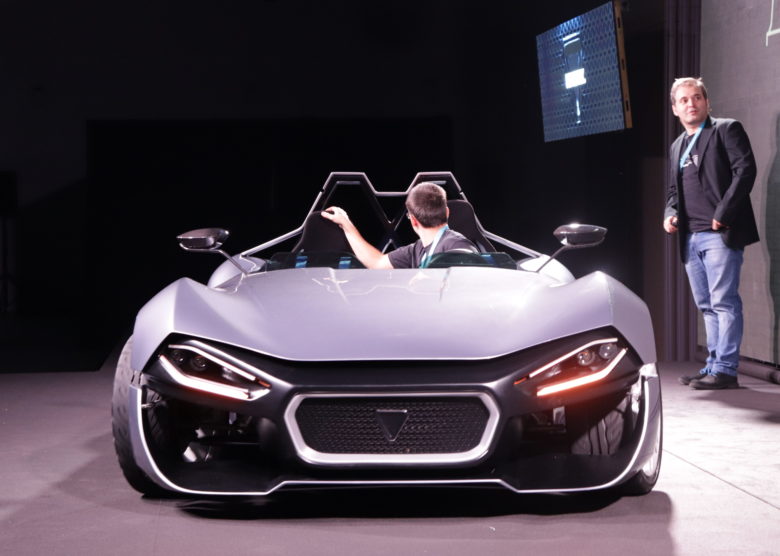 "I think we did it because no one told us it's impossible", jokes Teodosy Teodosiev right before the curtains lift and a futuristic vehicle drives into the center of the stage. In the past year, together with his team of six, Teodosiev has been designing, prototyping and 3D printing, so this e-car can come to life in October. 
Kinetik 07 is an electric sports car. The first coming out of Bulgaria, with 92% of the system being developed and produced here, and accelerates to 100 km/h in 2.5 seconds. 
"Kinetik is an automotive boutique and technology center where we create limited series of unique electric sports cars. How limited? Each car going out of Kinetik Automotive will be customized – unique interior, unique interface, and unique characteristics", Teodosiev explains. 
Developed almost from scratch
The automotive industry is in its inflection point as electric mobility is entering the game – it makes it less technical. The gearbox is replaced by software, the same way a camera is now a software within the smartphone, explains Teodosiev. Some 17 years ago Toyota has already presented the skateboard chassis concept that could be easily modified and used to produce different types of cars on the same platform. This is also what has inspired Teodosiev and his team.
Almost everything in this car is 3D printed, and over 90% of the software is also developed inhouse. The characteristics: 480 kW power, minimum 800 Nm turning force and acceleration to 100 km/h in 2.5 seconds, which the team has the ambition to reduce by 10% in the next months. The first model is Kinetik 07, and there will be exactly seven vehicles of it. There's no further information on price and range yet.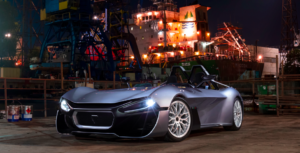 "Тhis car was created in spite of the skepticism that a world-class product cannot be released from Bulgaria. We want to prove that it's possible," says the founder. Teodosy Teodosiev has experience with building things from scratch. We were surprised to find out he is a known name in the local entrepreneurial ecosystem. On his track record, Teodosiev has five ventures, the last of which called Emailio – a personal email assistant company, that was part of the Y Combinator accelerator in 2014 and received a $120k seed round. 
The new wave of e-automotive from Bulgaria
Although the first vehicle to be assembled and presented publicly, Kinetik and Teodosiev's team are not the first ones in Bulgaria to base their product on the skateboard chassis platform.
This approach – using universal chassis to produce series of cars was introduced also last year by a company from Ruse called SinCars. Its founder Rosen Dimitrov announced back then his plans to go into mass production and raise money on the Bulgarian Stock Exchange.
+++ Sin Cars to go IPO and start mass production of urban e-cars in Bulgaria +++
+++ The new electric automotive wave from Eastern Europe +++