Strategy
Why the Bulgarian VCs like the Diaspora so Much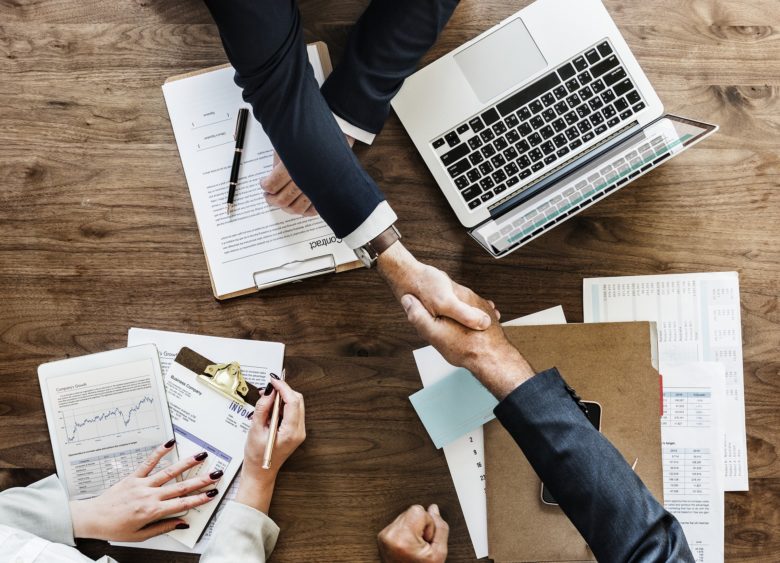 One cannot miss the news of Bulgarian VCs investing in local founders who live abroad. It looks trendy and seems to be a good business. It is not a coincidence that the VCs Association went on tour in Europe and plans to go to the US. So we decided to ask the VCs themselves what's so interesting about the diaspora. Here is what veterans of diaspora investments NEVEQ and Launchub, and the new player on the market BrightCap told Trending Topics.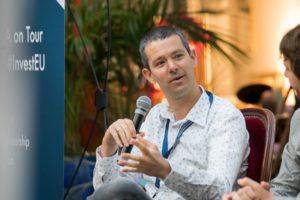 Stanislav Sirakov, Partner at Launchub Ventures
Trending Topics:Why are you investing in the diaspora, how did it all start?
Stanislav Sirakov: It started in 2012 as with our first fund. In the very beginning, we reached out to experienced Bulgarian founders living outside Bulgaria and asked for help and mentoring to our portfolio companies. Many of these founders are well connected where they are living and are also inclined to give back to the Bulgarian community. At one point, we also saw the opportunity to invest in their companies. It was logical. In 2012, we started working with Bulgarians in the Valley and invested in Leanplum, then we met other people and companies and it became a natural strategy.
Which are the hotspots?
Currently our investments are mainly in the San Francisco Bay Area and in London. We are looking forward to expanding them to Bulgarians living in other big hubs – NY, Boston, Berlin are logical next steps. These are also among the most developed startup cities.Even further, we co-invested with Tier 1 Venture Capital funds in these areas. There are a number of deals where we participate with a very reputable fund in a company founded by Bulgarians or people from CEE region. A good example is Norwest Venture Partners, a reputable fund in SF with 7.5B under management, with them we have co-invested in 2 companies.
What is the ratio of Bulgaria based, CEE based and diaspora companies? Which are your top diaspora deals?
In the second fund, we have 5 diaspora out of 16 investments in total. These are Leanplum, Charlie Finance, Cloudpipes, Heresy, Taylor&Hart. We have looked at more than 30 such opportunities in the last several years. We also co-invest with other active angels from the diaspora – a very good example is Bogomil Balkansky (a well-known Bulgarian, living in San Francisco) who has participated in some of our investments.
Is there any difference between the local founders and the ones from the diaspora?
First and most we always look for global opportunities. In this regard, founders in the US, for example, have direct access to this market. Sometimes they also have better access to much more capital, which accelerated their development. On the other hand, access to engineers in these areas is a big constrain.
Do you see the brain drain reversing?
To an extent yes – very often founders that we have backed, open up R&D offices in the region. This is cost efficient, but even more importantly provides them with access to increased pool of software engineers at lower competition. This is the case with Leanplum, who are growing their development office in Sofia, Taylor&Hart have a team here as well.
What has the BVCA tour brought you in terms of deals and partnerships?
We met a lot of new entrepreneurs from the diaspora during the tour but we have never expected immediate results. In a way, we participated in this initiative with a long-term vision in place. From my experience, it requires some time before those initial contacts turn into deals. For example, my partner Lyuben and I met Ilian from Charlie back in 2012, but we invested four years later. The tour is also a valuable event, because it gives an opportunity to the local diaspora communities to learn what happens in Bulgaria. In many of these cities there are startup founders who had no idea there was VC industry in Bulgaria.
Aleksandar Terziyski, Investment Manager at NEVEQ
Trending Topics: Why are you investing in the diaspora? How many BG entrepreneurs are out there? And investors? Which are the hotspots?
Aleksandar Terziyski: The connection with the diaspora is very important to us, our portfolio companies and our partners. The Bulgarian start-up ecosystem is not limited to the local market only and the diaspora widens up our network, introduces new entrepreneurs and investors to us and expands business opportunities for our portfolio companies. The series of events organized by the BVCA did a great job of strengthening those relationships. It is common now that you see and interact with Bulgarian entrepreneurs located in Berlin, Paris or Vienna willing to relocated part of their business to Sofia or foreign venture capital investors ready to co-invest alongside Bulgarian-based VC funds.
What are the effects for the local ecosystem?
One of the objectives of the BVCA on Tour initiative was to engage the Bulgarian diaspora in numerous interesting projects and companies in Bulgaria. Overall, it managed to achieve this goal in several ways: there are new angel and venture investors in Bulgarian start-up companies, more talented people are willing to come back to Bulgaria (moving or starting their business here or simply starting a new job), others are ready to support the ecosystem with expertise and know-how, which is not to be undervalued too. In general, both fund managers and companies are now better informed for joint business opportunities that exist around different markets in Europe.
What has the BVCA tour brought you in terms of deals and partnerships?
BVCA On Tour turned out to be a very successful initiative for entrepreneurs and local funds. For NEVEQ, in particular, it helped discover opportunities outside of our established network. It helped us introduce one of our portfolio companies to a foreign VC fund that later on invested in the company. We established partnerships with Fintech and IT hubs and met many promising startups with offices in Berlin, Paris and Vienna one of which could one-day potentially be on our wish list for investments.  
Do you see the brain drain trend reversing?
It's still too early to say but five to ten years ago, the ecosystem in Bulgaria hardly existed, with only NEVEQ having presence on the market. It's very exciting to see how much it has evolved for such a short time period and I'm thankful we are able to be part of its growth story. It's precisely that growth story which starts to be appealing to talented Bulgarians living abroad and even attracts foreign entrepreneurs to start their business in Bulgaria. There is a stable expansion of equity funds right now in Bulgaria and hopefully their investments in innovative and modern BG companies with global footprint will help in reversing the brain drain trend.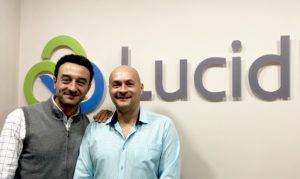 Daniel Lorer, Partner at BrightCap Ventures
Trending Topics: Why are you investing in diaspora founders?
Danieal Lorer: Because we believe they care about what happens in Bulgaria. Deep inside, most people living abroad care about their homeland. Whether it's their parents, their children or their friends, whether it's the economy, the education, or all of the above, they care.
How many Bulgarian entrepreneurs are out there?
We are still in the early stages of discovering them.
Where are the diaspora entrepreneurial hotspots?
In every major geography, US, UK, Spain, Netherlands, or South Africa, there are enterprising Bulgarians who run successful businesses. We want to find them and engage with the innovation opportunities that Bulgaria has to offer.
What are the effects for the local ecosystem?
They will bring in their capital and know-how back to the country. They will promote the ecosystem abroad. So overall, we see a big win-win.
Which are your top deals in the diaspora?
LucidLink, CloudPipes
Top three names of entrepreneurs abroad everyone in the ecosystem should know?
Bogomil Balkanski, Vlad Tenev, Momchil Kiurkchiev
Do you see the brain drain trend reversing?
Gently. We see Bulgarian engineers coming back. Interestingly, we even see a trickle of foreign engineers coming in as well!
Have some other cool stories in your pocket? Share them: