Article
A SuperOkay move: Eleven invests €250K in Romanian-rooted UK technology startup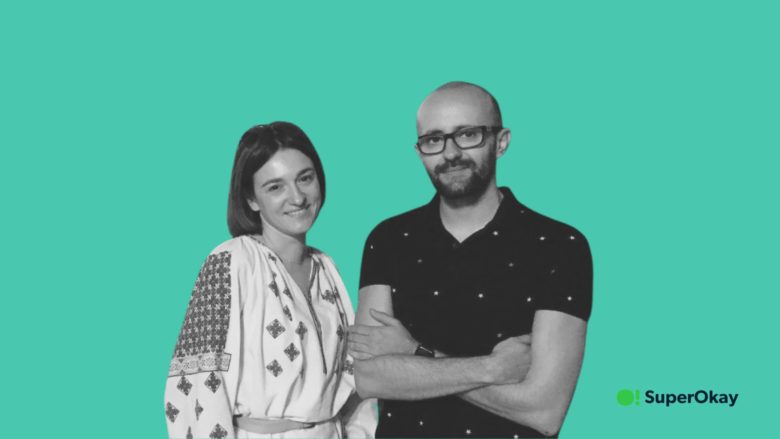 The Bulgarian VC has led the €400K investment round joined by Romania's RocaX VC and several UK-based business angels.
Eleven Ventures, the first Bulgarian venture capital fund to go public, announced a EUR 250k investment in SuperOkay, a UK-based technology startup founded by a couple of Romanian expats. The move is part of Eleven's strategy to expand its investments in Southeast Europe.
 "This is our first investment in a Romanian team in a number of years and we are excited to back a new wave of aspiring founders from Romania building disruptive ventures," Vassil Terziev, Managing Partner at Eleven, said in a press release.
The SuperOkay idea
SuperOkay is an online platform that helps digital professionals, software studios and freelances streamline their daily workflow by optimizing document management, client relationships, and project tracking. The app basically works as a layer between the client and the agency facilitating communication between the two parties and creating a more transparent collaboration process in terms of brief management, specifications, milestones, estimates, change requests, budgets, and much more.
The startup was set up in London in late-2018 by two Romanian expats – Maria Constantinescu and Radu Ceuca.
Maria, a Columbia Law School Graduate, is also the founder of SlickFlick – a platform for making, reading, and sharing photo storyboards on the go. She was listed among the top young entrepreneurs to watch in the UK in 2012. She and Radu, a UI designer, have been working as a team since the early 2010s when they set up the Perfect 10 Studio, a London-based design, and development studio.
SuperOkay has seven employees, most of them working from the company's Bucharest office, according to the company's LinkedIn page. Some 60 agencies are already using their product in beta.
A sure-bet investment in the era of COVID 19?
As remote work is gradually becoming the new normal amid the ongoing pandemic, a growing number of VCs are setting their sights on startups that offer tech-driven solutions, such as enabling remote working, teletech, edtech, online retail, and those offering increased access to customers via digital channels.
Having raised a little over €1m (BGN 2.1m) in their IPO in April last year, Eleven seems to make an exception. At the end of 2020, Eleven Capital and business angels invested €121К in office productivity startup Escreo, and in June, the VC led an €800K investment round for Healee, a telehealth platform.
The COVID 19 pandemic sent many industries in a state of shock but certainly did not affect Europe's VCs appetite for profitable ventures, neither did it clamp down on their ability to continue to raise money.
According to a recent survey by data and analytics provider GlobalData, VCs invested nearly $120 billion globally in Q4 2020 with e-commerce accounting for more than 40% of the top 10 VC deals and significant contributions from the education and retail sectors. 
In Europe, venture capital investments in technology startups amounted to $38.6 billion last year and are expected to reach $41 billion in 2021, according to a report published by Atomico, the venture capital firm started by billionaire Niklas Zennström, a co-founder of Skype.