CAR-PLANE HYBRID
Aircar: Flying car from Slovakia receives approval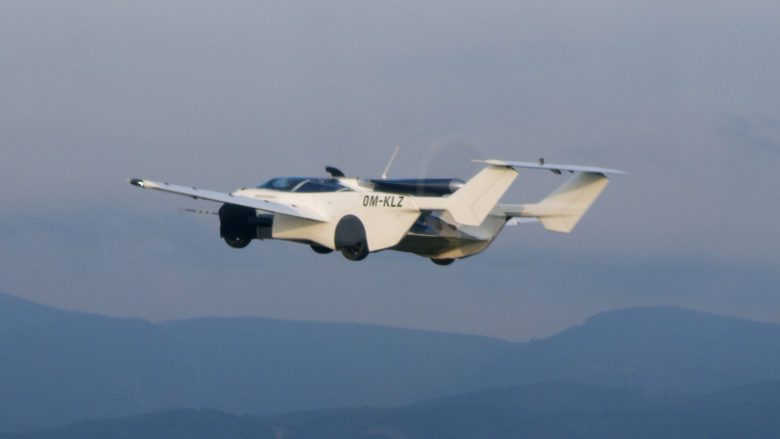 Flying cars like in the science fiction classic "Blade Runner" will soon no longer be just a vision of the future. With the aircar from Slovakia, the first hybrid aircraft and vehicle has now received an airworthiness certificate, Golem reports. Manufacturer Klein Vision is now planning a first international flight. The aircar will soon be making its journey from Paris to London.
Joby Aviation: Lilium rival goes public with air taxis via SPAC
Certification for all EU countries
According to the manufacturer, a test program according to the specifications of the European Union Aviation Safety Agency (EASA) was a prerequisite for the certification from the Slovakian authorities. This included 70 flight hours with over 200 take-offs and landings. "Aircar certification enables the series production of very efficient flying cars," says developer Stefan Klein. Since the airworthiness certificate meets all EASA regulations, the flying car can fly in all EU member states.
The Aircar is a mixture of airplanes and cars. As an ordinary vehicle, it can drive on the road in a very ordinary way. Then the front wings are stowed in the body. According to the manufacturer, the car can be transformed into a small airplane in less than three minutes. To do this, the rear section moves backward and the vehicle lengthens. Then it folds out the wings.
Lilium: Europe's First Flying Taxi Unicorn And The Much Hyped eVTOL Technology
Aircar requires a driver's license and pilot's license
In order to take off, however, the aircraft needs a runway of around 300 meters in length. Unfortunately, simply taking off vertically when you are stuck in traffic is not possible. The flying car weighs around 1,100 kilograms and can carry a payload of 200 kilograms. The drive is a 160 hp BMW engine with a displacement of 1.6 liters. In addition, the flying car can reach a top speed of 190 km/h and a flight altitude of 2,500 meters.
Stefan Klein has been working on flying cars since the early 1990s. The example now registered is already the fifth generation. Last year, Klein used it to fly about 90 kilometers from Nitra to Bratislava himself. For this, he needed about 35 minutes of flight time. Klein Vision is developing both a two-seat and a four-seat version of the aircar. The inventor is even working on an amphibious aircar that can move on the water surface.
It is still unclear how high the retail price for the aircar will be and whether it will really go into series production. Definitely, people who want to be on the road with the flying car need both a driver's license and a pilot's license.
Behind The Hype: For What And For Whom Are Flying Taxis Really Meant?