future of mobility
Lilium: Europe's First Flying Taxi Unicorn And The Much Hyped eVTOL Technology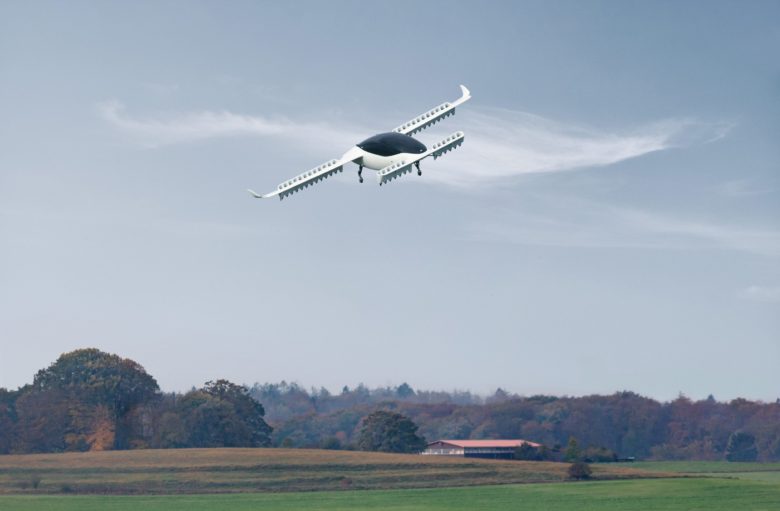 Baillie Gifford is not the name of a single person, but the name of an investment company headquartered in Scotland that has been active for more than a century. Baillie Gifford is also known with investments in Amazon, Tesla, Airbnb, Spotify, and SpaceX. And now it's Baillie Gifford that turns the Munich startup Lilium into Europe's first flying taxi unicorn.
The new investor pumps $35M into the German company that is developing an autonomous, vertical take-off electric flying taxi. This is an extension of the previous round and the news come just three months after Lilium confirmed it had received $240m additional funding from existing investors including Atomico, Freigeist, LGT and Tencent, and values ​​it at more than $1B, reports Techcrunch referring to well-informed sources close to the company. With this event, Lilium joins the European Unicorn Club five years after it was founded.
In total, founded in 2015 by Daniel Wiegand (CEO), Sebastian Born, Matthias Meiner, and Patrick Nathen, Lilium has raised $ 375 million in venture capital. The earlier investors' team features also Frank Thelen's fund Freigeist, the European flagship investor Atomico, and Tencent from China.
Still a long way to go
It is clear that Lilium, which is being designed for regional mobility, is still at an early stage of development. Commercial operations for emission-free, regional aviation are not scheduled to start until 2025. "The funds raised during this round give us the security to weather the challenging economic landscape we see around us and we're grateful to be able to stay fully focused on our mission," says Christopher Delbrück, CFO at Lilium. These funds will support the further development of the Lilium Jet as well as underpinning preparations for serial production in Lilium's newly-completed manufacturing facilities, reads an official announcement. 
There were some setbacks for the startup even before the Coronacrisis. As reported, one of two prototypes of the flying taxi was destroyed in a fire in early March. In general, the Munich-based company wants to enable air taxis to fly autonomously – but in a first step, a pilot should sit in the aircraft. 450 people currently work for the company.
Too much hype around eVTOLs?
There's been a lot of noise around these vehicles in the past two years. Some call it a taxi, others – a drone. For some, they are eVTOLs, for others – just an electric helicopter. In any case, in the next few years, the so-called "electric vertical takeoff and landing" vehicles should conquer the skies above and beyond urban areas and offer their passengers a fast and comfortable alternative to car or public transport.
Looking at the numbers, one could doubt whether these air taxis are intended for the masses. Up to 100,000 passengers will be transported by eVTOLs by 2025, and by 2050 there will be three million airline taxis globally. Yet, there are a number of uncertainties too. For instance – the projected prices companies talk about once the technology is live are high. Last year Lilium promised that a flight from the city to Munich Airport will cost between 60 and 70 euros. It's not clear where the eVTOLs can take off, fly, there's no regulation, and also no clarity whether and how security checks would happen. Not least, there are concerns, such as noise pollution – and no, the eVTOLs are not quiet (read the full list of challenges coming with the technology here). 
In any case, flying taxis are a hype now, and obviously dragging the appetite of investors. There are also several companies developing technologies in this direction.
Volocopter

, a German startup from Bruchsal

Lilium Aviation

, a German startup from Wessling

Joby Aviation

, a US startup from Santa Cruz

Uber

, in cooperation with the Boeing subsidiary Aurora Flight Sciences

Ehang

from China, in cooperation with aviation supplier FACC

Airbus

, the European aircraft manufacturer

Boeing

, the US aircraft manufacturer
In a recent interview, Emilie Sydney-Smith, the CEO of disruptive innovation consultant ExO Works argued that flying taxies might come sooner than expected – already in 2023 starting in Dallas, Los Angeles, Dubai. "We are working with architects that are creating the skyports for those flying cars. They expect to build 40 skyports per major city, each capable of a 1000 take-offs and landings per hour. Uber is expecting that the price of these sky rides will be the same as the price of a ride on the ground – not straight away but pretty quickly. These will be quiet flying cars. Helicopters today are very noisy and very dangerous – once you go from one single rotor to many electric rotors, you won't be able to hear them with all the background noise in the city," she advocates for the new technology.
Although a very early stage and flying regulation fog, given the recent pandemic situation, the technology and the business models coming with it may indeed be accelerated.